Pink Sauce Is Headed to Stores with New Shelf-Safe Formula
TikTok's Infamous Pink Sauce Is Heading to Food Stores — but Is It Safe to Eat?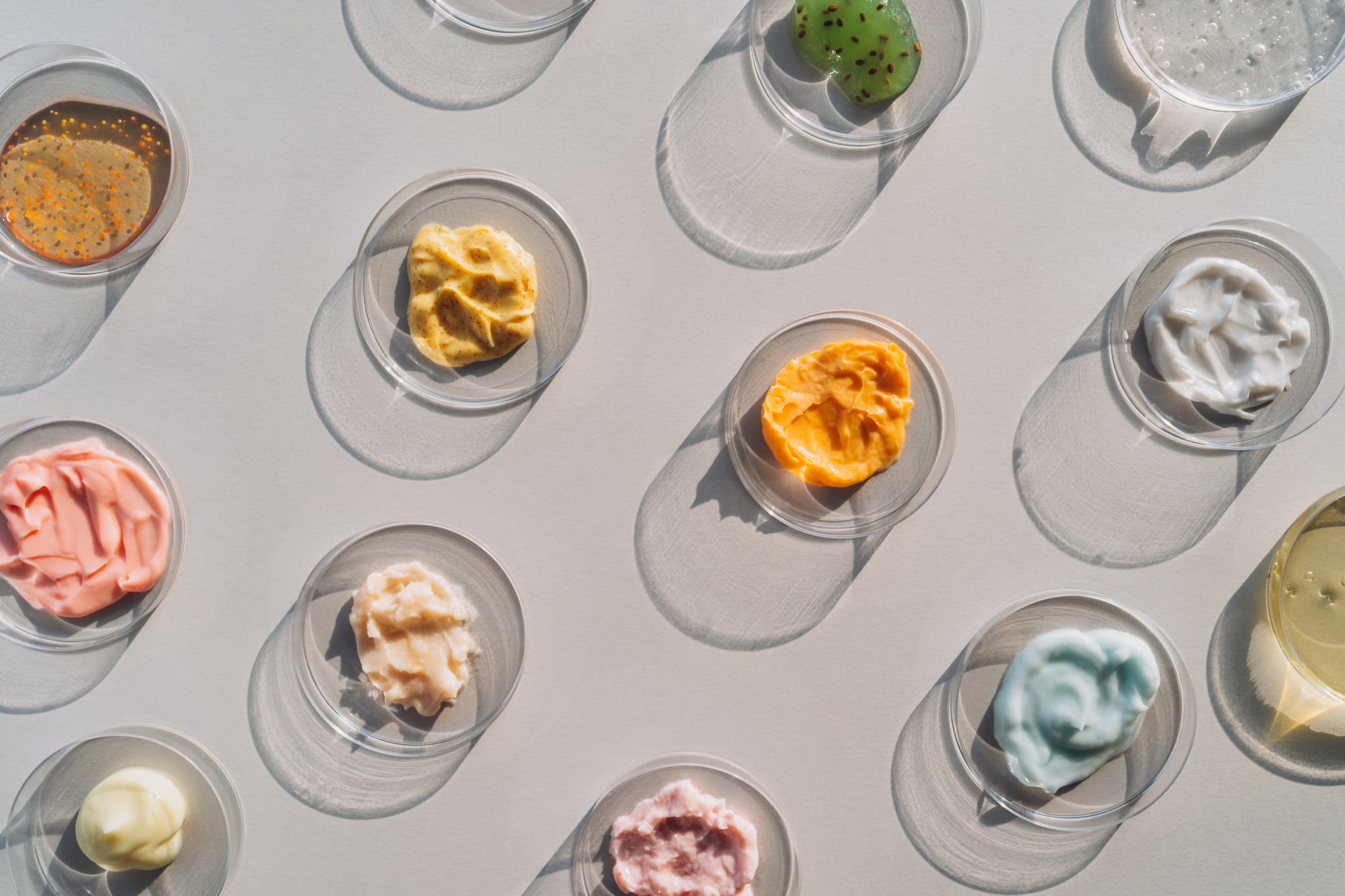 Image Source: Getty / Anna Efetova
The mystery condiment being made and sold by TikTok creator Chef Pii (@Chef.Pii), sent ripples of intrigue, disgust, and digestive problems across the internet. But despite the mixed reactions, the Pink Sauce is now officially heading to stores. LA Times reported that an established food company, has partnered with Pii to bring a shelf-stable version to consumers this fall with production starting in late September.
In a press release, David Neuman, president of Dave's Gourmet, said that it took less than a week for the research and development team to reformulate the sauce. According to Neuman, it will "match Chef Pii's exact color and flavor profile for the product and at the same time change some of the ingredients to make the sauce less complicated, dairy-free, and clean of any preservatives, artificial colors or flavors."
Up until recently, the product was under scrutiny after customers received bottles with nutrition labels that contained misspelled words (for example, "vinegar" spelled "vinger") and incorrect measurements, while other bottles appeared to be rotten upon arrival. With #pinksauce at 538 million views on TikTok, according to NBC News, Chef Pii wasn't bothered by the negative attention. In an interview, she said, "I'm like, this is the Madonna. This is the Beyoncé of those sauces."
It looks like Chef Pii's confidence and loyalty to her creation will pay off. After a brief pause in production, with the help of Daves's Gourmet, the Pink Sauce will be available "on various e-commerce platforms, in restaurants, and on major food retailers' shelves soon," Neuman says. But what is it that made Pink Sauce such a TikTok sensation?
What Is Pink Sauce, Exactly?
Pink Sauce is a condiment created by Chef Pii in June 2021. It started gaining attention on TikTok and has since become a sort of internet celebrity. "The whole reason why the Pink Sauce was created was to bring some excitement to food," Pii said on her Instagram.
The original formulation was shared on the Pink Sauce website listing the ingredients as water, sunflower-seed oil, raw honey, distilled "vinger", garlic, pitaya (dragonfruit), pink Himalayan sea salt, and less than two percent of dried spices ("chilli"), lemon juice, milk, and citric acid. However, since partnering with Dave's Gourmet products, the ingredients have been changed to make "the sauce less complicated, dairy-free, and clean of any preservatives, artificial colors or flavors," according to the company's press release.
Is Pink Sauce Safe Now?
Pink Sauce customers shared on social media that the product sold directly from the website, was allegedly not packed with dry ice or refrigerated in order to keep the product cool during transport. With record-breaking temperatures across the country, this is not an ideal time to experiment with a nonrefrigerated dairy product with no known preservatives.
Some TikTok creators such as @sseaansvv, posted entire video series dedicated to investigating the product when it was still being run out of Pii's home in Miami. The 29-year-old Floridian didn't completely ignore her critics. Chef Pii posted a TikTok that has since been taken down with the caption, "WE ARE FIXING THE ISSUES." She started the video with an apology for the allegations that the nutritional label was incorrect in numerous places, including the serving size and incorrect spelling of ingredients. "This is a small business that is moving really fast," Chef Pii said in the video. "I'm listening to ya'll, I hear ya'll." But commenters were quick to remind the entrepreneur that food is "not something that can be trial/error."
The new company promises a dairy-free and preservative-free product, but production doesn't start until the end of September so the new Pink Sauce has yet to be tested by the public.

Is It Ever Safe to Buy Food From the Internet?
It can be. Chef Pii sold Pink Sauce out of her place in Miami, according to NBC News, where laws on "cottage foods" let an individual sell specific groups of food that "present a low risk of foodborne illness" out of unlicensed home kitchens (as long as their gross sales don't exceed $250,000 annually), according to the Florida Department of Agriculture and Consumer Services. Foods that fall under this umbrella include baked goods, candies, honey, jams and jellies, fruit pies and dried fruits, dry herbs and seasonings, homemade pasta, cereals and granola, coated or uncoated nuts, vinegar and flavored vinegar, and popcorn and popcorn balls. These items can be sold on websites, by mail order, and in person.
However, it's made clear that food must be properly packaged and labeled in addition to following regulations set by the government. So while we love supporting small businesses, it's important to ensure quality control before purchasing anything from the internet.