Women's March Cofounder Paola Mendoza's Letter to Her Mother
Cartas a Mamá: Women's March Cofounder Paola Mendoza Honors Her Mother For "Surviving the Unimaginable"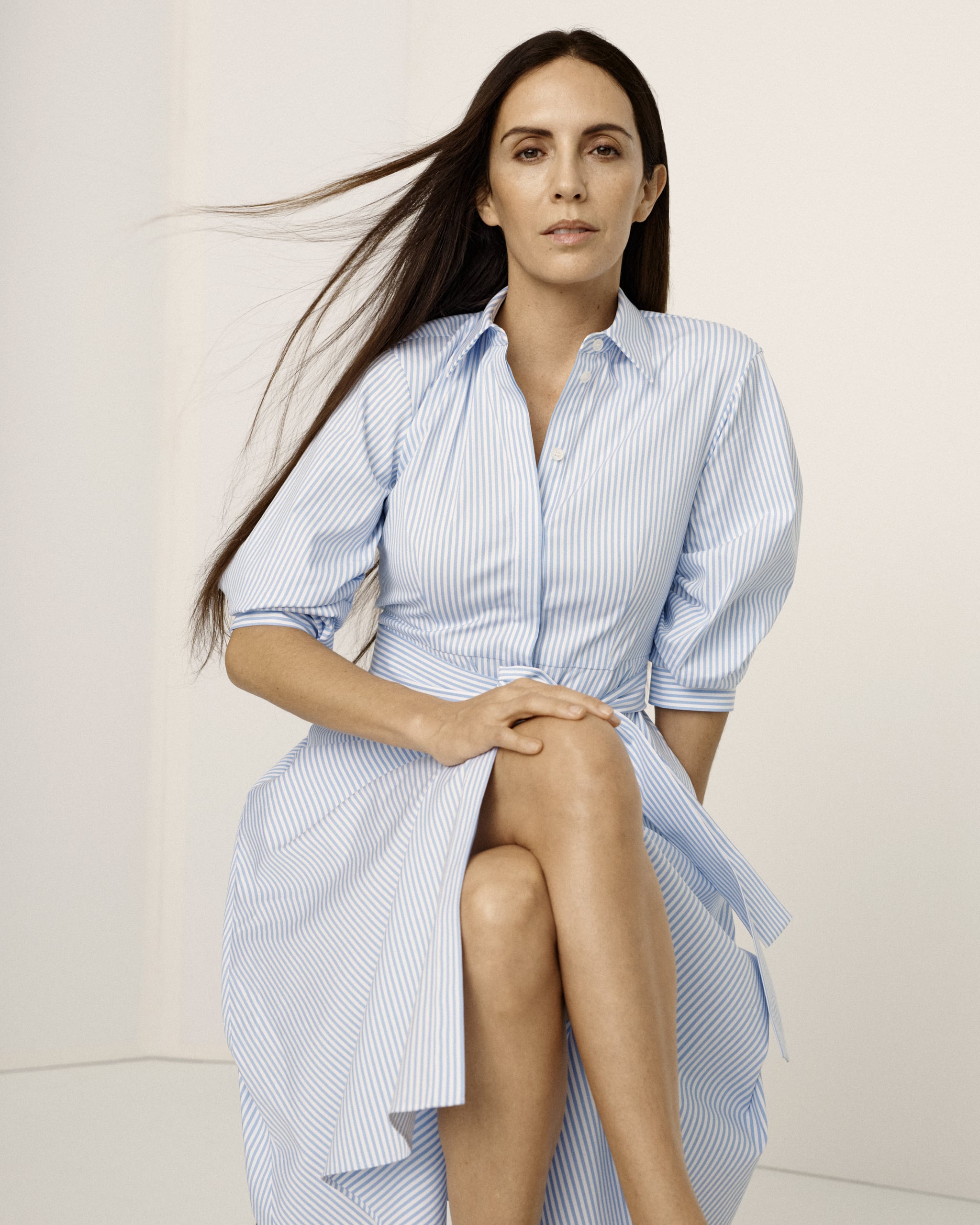 An ER doctor on the pandemic's front lines. An entrepreneur funding women's businesses. Women's March cofounder Paola Mendoza. These are all mothers who are bold, courageous, and incomparable forces of nature. And Lafayette 148 and Every Mother Counts — a nonprofit founded by model Christy Turlington that focuses on making pregnancy and childbirth safe, respectful, and equitable for every mother, everywhere — are highlighting them in their new Unordinary Women campaign. We talked to Paola, a Colombian author, filmmaker, and activist who has a lot to thank her own mamá for.
Paola and her mother came to the United States when she was a child to reunite with her brother and father. "One day he told my mother he was going to work and never came back," she explains on the campaign's website. Growing up with a mother who taught her to fight low expectations and every obstacle on her path to success inspired all of her work as an activist, writer, and filmmaker. "My work always deals with mothers and children and immigration, and that is a way in which I honor my mother every day and honor the sacrifices she made for me."
To celebrate el Día de las Madres, we asked Paola to write a letter to her mother, and this is what she wanted to say.
Dearest Mama,

Today is the day we are meant to celebrate you, but truth be told, I celebrate you every day. I celebrate you by never forgetting all that you endured when you first arrived in the United States as a young mother of two, without family, language, or a safety net.

On this Mother's Day, I honor you by sharing your story with your grandson. I tell him with great pride that his Abu conjured miracles every day. She put food on the table when she only had pennies in her pockets. I tell him how we slept on park benches, but those benches were safe and warm because Abu made them so. I tell him how Abu learned to speak English from an Italian woman that didn't know English, which is why Abu speaks "funny" to this day. Your grandson asks why we were homeless. He asks why we were poor and why my father, and your then-husband, left us. I know my answers don't suffice, just as your answers weren't enough for me growing up. But even now, as an eight-year-old boy, he never once questions how his Abu was able to survive the unimaginable. He knows, as I know that you are extraordinary. He understands that your strength comes from a deep and unending well of love.

Mama, you are the embodiment of true and unconditional love. And we are so lucky to have you as our matriarch.

Feliz día de la madre.

Paola
To support the initiative, Lafayette 148 is selling a limited-edition Unordinary Women tee ($148) and donating 100 percent of proceeds from the tees to Every Mother Counts.
Image Source: Courtesy of Lafayette 148