Sofía Reyes, Piso 21 Music Video "Cuando Estás Tu"
Sofía Reyes Rose Above the Quarantine Feelings and Delivered a Stunning Collaboration with Piso 21
Sometimes all we need is a song that makes us feel cheeky, happy, and leaves us positively longing for that love we know is out there. That's what Sofía Reyes and Piso 21's new song "Cuando Estás Tu" is capable of, mixing the band's unique voices with Sofía's sultry style in three minutes of a power ballad with contemporary beats traditional of el movimiento.
This collaboration had been long in the making. "I met Piso 21 maybe four years ago, and since then, we've been talking about doing a song together," Sofía told POPSUGAR. Last year, she was talking with Dim — one of Piso 21's members — and going over songs for a possible collaboration, when he shared "Cuando Estás Tu." "I just loved it," Sofía said. "I feel like it's a very beautiful song, very uplifting."
She wrote her part and got to work right before lockdowns were enforced all over the country and the world, forcing her to stay home in Los Angeles, while Piso 21 stayed in Colombia with their families. While she was able to work with the producer and record her part in the studio beforehand, Piso 21 worked out a way of achieving studio-like quality from home.
The next challenge? Shooting the music video. For this, Spanish cinematographer Pedro Castro and Dominican director Taba Blanchard tag teamed to create what they call "a double exposure film experience." Sofía revealed she used her roommate Dani's room as her set, who helped her get the shots she needed.
"I literally felt chills when I saw the video," Sofía said, "because it's just weird to see the final thing altogether and knowing how we shot it, with the directors on a Zoom call, and Dani's bed was upside down. We literally destroyed the room trying to figure it out."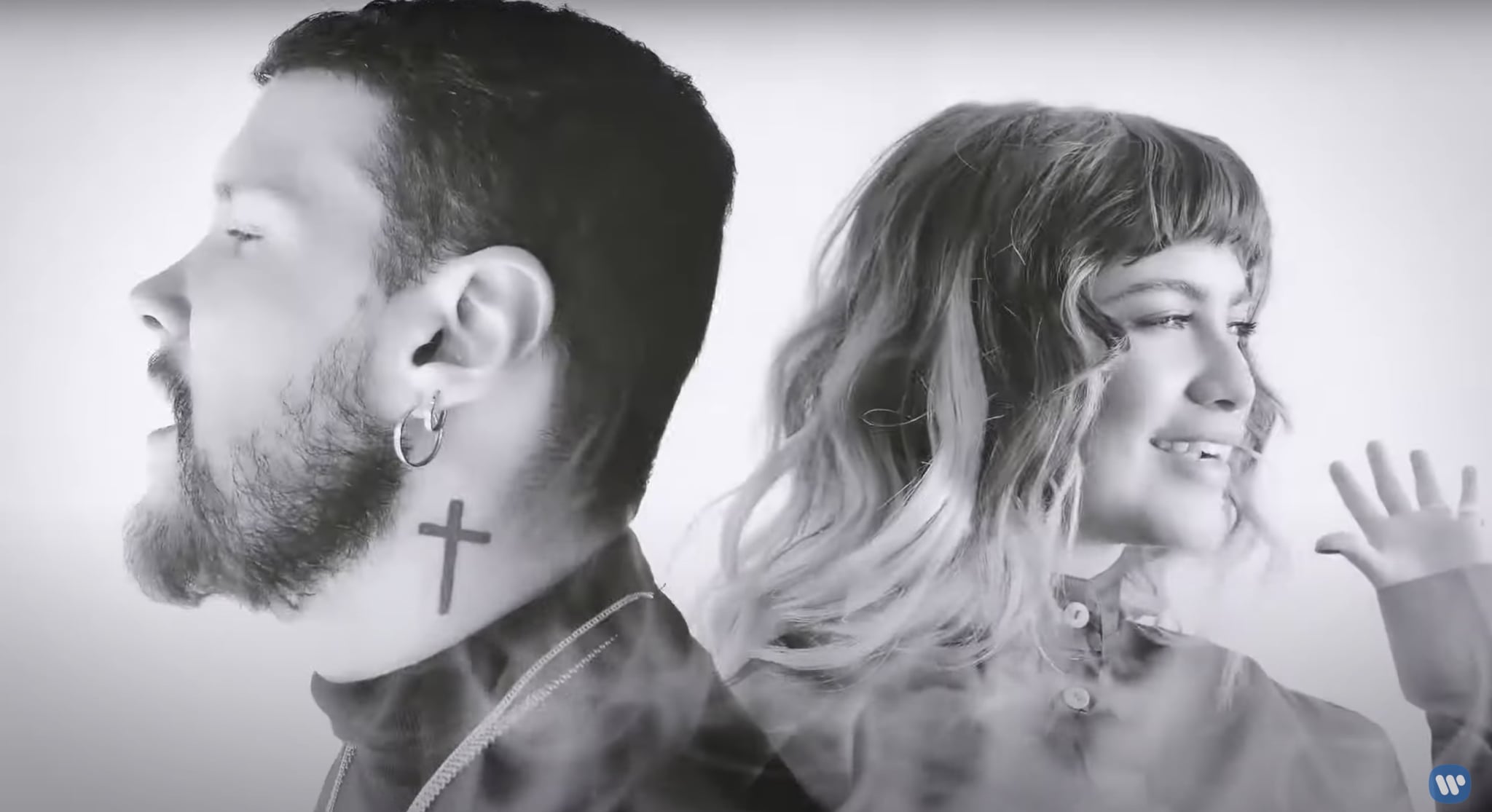 Nevertheless, she was able to get a life lesson out of it. When she showed the finished product to her mom, she said it was "beautiful, well done, and simple," which got Sofía thinking that there's no need to overcomplicate things. "In life, in general, we complicate things so much, and we do all these things and move all these people, and then you get something so simple and creative that you can do at your house with a phone."
Besides working on this song and music video with Piso 21, Sofía admitted that this period of isolation hasn't been easy. "At the beginning, it was really exciting for me because I started this year traveling so much, and I recently moved to this house, which I love, but I didn't get to spend so much time here, so being here, being able to switch everything around, being with myself, that was really exciting."
But then, the stillness of it all got to her, and she's had her days when she wants to run to the top of a hill and scream her lungs out. Like a lot of us, she's gone through all the range of feelings, although she's been able to channel all that energy into a creative outlet and has been writing and recording what she calls "melancholic and sad" ballads. "This is how I feel, so I want to put it out there as well."
Now that she's able to finally go back to the studio — keeping social-distancing guidelines — she's been consolidating those songs, which she wants to release in an EP.
Sofía continues experimenting with her music and pushing boundaries, breaking stereotypes of what a Latina pop star should look and sound like and proving there's no right or wrong way to be ourselves and go about our music. In two weeks, she'll release another single with Tinie Tempah and Farina called "Guapa," which she promises will be completely different from what she's done so far.
I want to do something completely out of the box just for fun, so I've been experimenting a lot.
And for the future? "I want to do Regional Mexicano," Sofía said. "That's something that I've been looking forward to, that I've been wanting to do for two years, and for some reason, I just haven't done it." She says she'd love to collaborate with Espinoza Paz, Julión Álvarez, Intocable, and Christian Nodal, a few of the genre's big names.
But she's not stopping there. "I've also been listening to a lot of house music, which has nothing to do with what I do," Sofía said. "But I want to do something completely out of the box just for fun, so I've been experimenting a lot."
Image Source: YouTube user Warner Música