Starbucks's Pumpkin Spice Latte Is Back For Fall 2022
Starbucks's Pumpkin Spice Latte Is Finally Back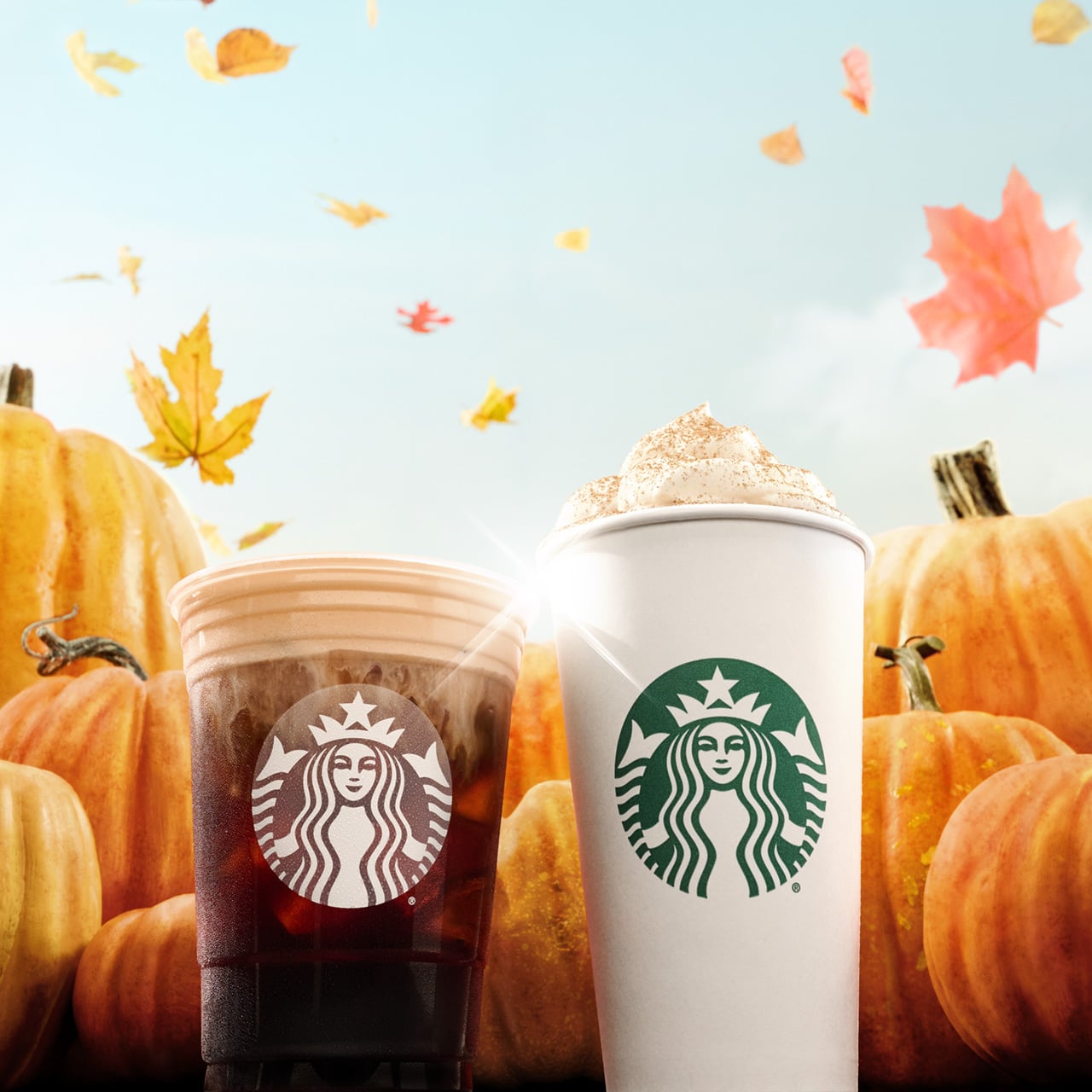 Pumpkin Spice Lattes are back at Starbucks! Starting Tuesday, Aug. 30, customers can order the beloved beverage and enjoy the pumpkin, nutmeg, cinnamon, and clove flavors. As predicted based on previous fall seasons, the coffeehouse once again confirmed a Tuesday launch date in late August to kick off its fall menu.
In addition to the iconic drink, Starbucks is also bringing back the popular Pumpkin Cream Cold Brew and Apple Crisp Oat Milk Macchiato, the latter of which was newly introduced last year. Previously made with steamed milk, the apple-pie-inspired coffee now features oat milk, making it Starbucks's first nondairy beverage for fall. The drinks are available alongside seasonal favorites like the pumpkin cream-cheese muffin and pumpkin scone, as well as a new owl-themed cake pop.
Up until 2017, the highly anticipated PSL return came in early September, but in 2018, Starbucks started offering the beloved drink in late August by popular demand. In 2021, the Pumpkin Spice Latte made its earliest comeback ever on Aug. 24. Get the coveted PSL at your nearest Starbucks as soon as tomorrow morning.