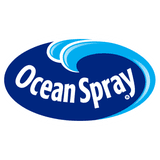 We've partnered with Ocean Spray to share why its refreshing juices will help ease the transition back into the Before Times.
Our Friday and Saturday nights over the past year or so have consisted of way too much reality TV, tie-dye sweatsuits, and greasy delivery food. Now that the CDC has given gatherings the thumbs up for vaccinated people, we're planning what can only be called a hot vax summer. But after a year of little to no social interaction and new sanitation norms, many of us are probably going to be overwhelmed seeing friends outside of our pod (and standing closer than six feet apart).
There are still so many questions left unanswered: How do we greet friends? With a hug, or a handshake? Do we sanitize right after? Don't fret, because we have a TikTok-approved solution to ease those jitters of rejoining the outside world. From a conversation-starting magical margarita to a super simple sangria made with Ocean Spray®, these cocktail hacks inspired by trending TikToks will shake off any social awkwardness to make your first party out of the pandemic an absolute hit.