Sage Brown Butter Cauliflower Gnocchi Recipe
Upgrade Your Next Batch of Cauliflower Gnocchi With This Sage Brown Butter Sauce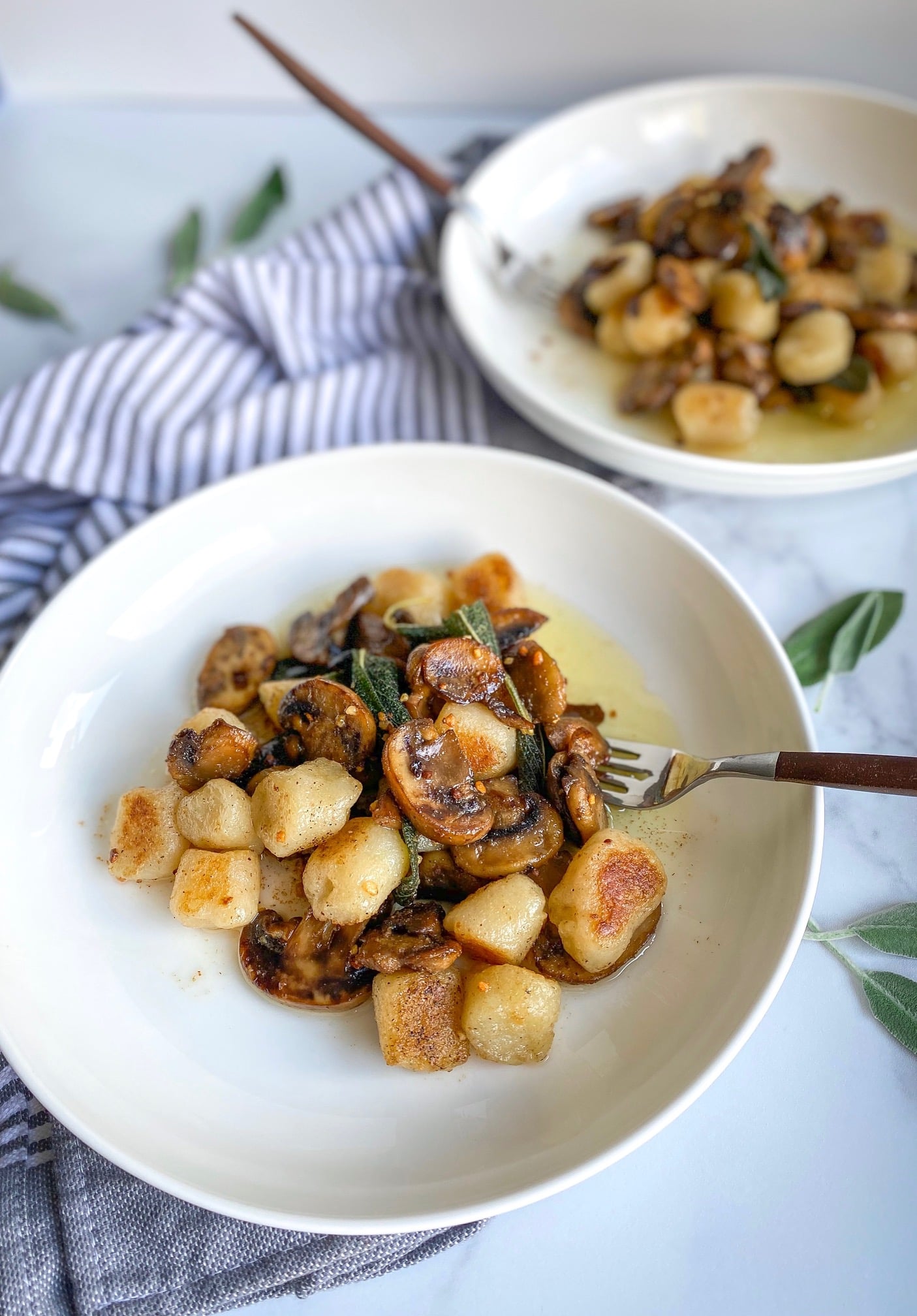 If you're like me (and pretty much anyone who shops at Trader Joe's), you're a die-hard cauliflower gnocchi fan. It may be my favorite Trader Joe's "invention" to date. This gluten-free pasta option is a great alternative when you're craving that savory bite without the calories and carbs. And the great thing about gnocchi is it's a blank canvas to work with — you can mix together pretty much any sauce and toss these little clouds of deliciousness into it and it will absorb the flavors and coat each piece perfectly.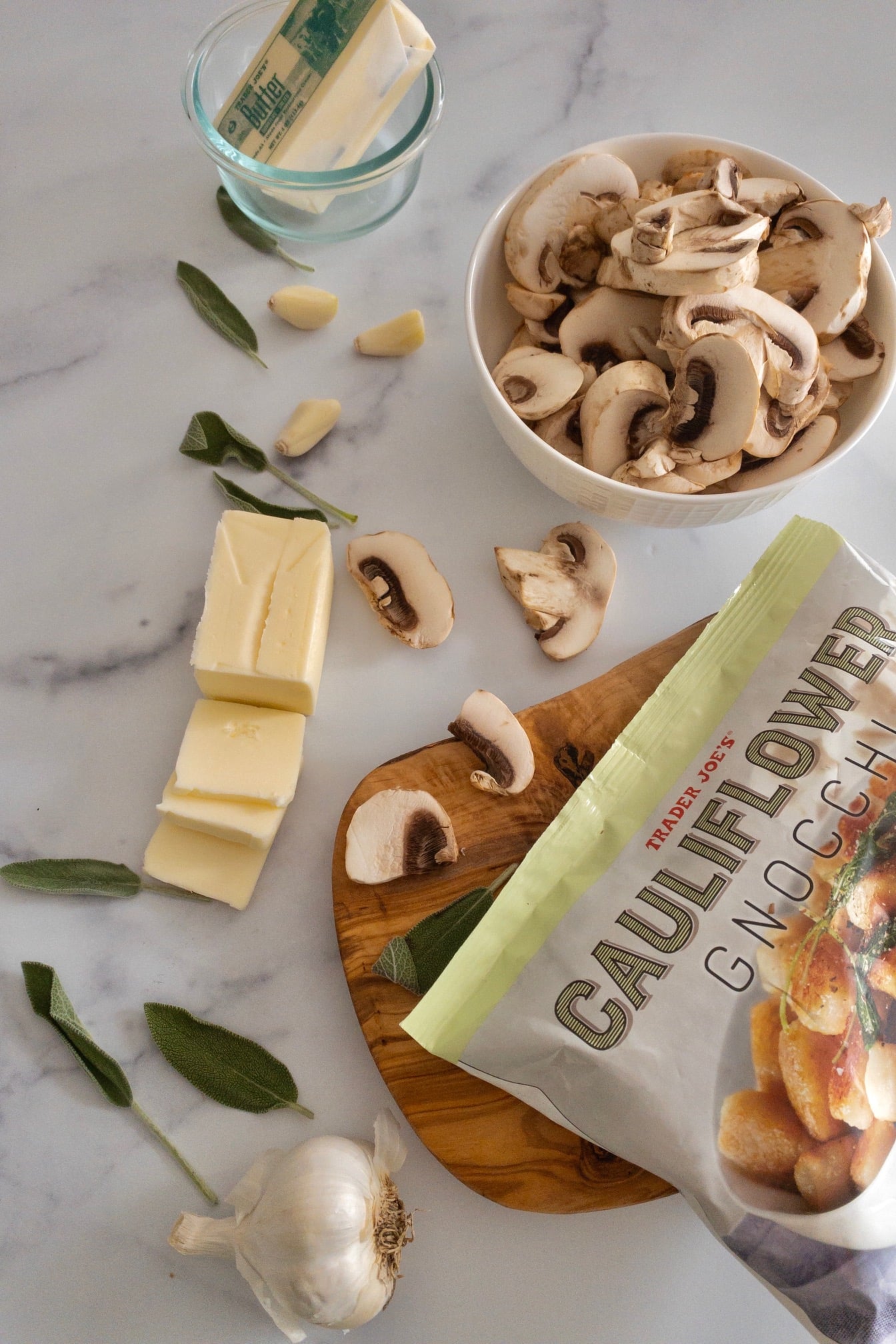 While spending so much time at home, which includes dining in, I've experimented with different flavors to switch things up. I've been using different herbs and spices to make new rubs, marinades, and sauces for some of my staple meals in efforts to keep from getting bored and uninspired. And this sage-infused butter sauce is something you need to add to your must-have-meals list. The use of mushrooms, garlic, and sage give this dish a delicate and elegant touch that will have you feeling like a master chef for sure (without any expertise needed).
The sage has a pine-like aroma and when it's simmered in butter it creates an herbal flavor that's earthy and slightly peppery with hints of mint, eucalyptus, and lemon. One of the most important things when making this recipe is to bake your gnocchi before you add it to your sauce. The cauliflower gnocchi comes frozen, so be sure to lay it out on a cooking sheet straight from the freezer (do not let it thaw), spread each piece out allowing each one to bake evenly, and bake for 20-to-22 minutes so they get nice and crisp!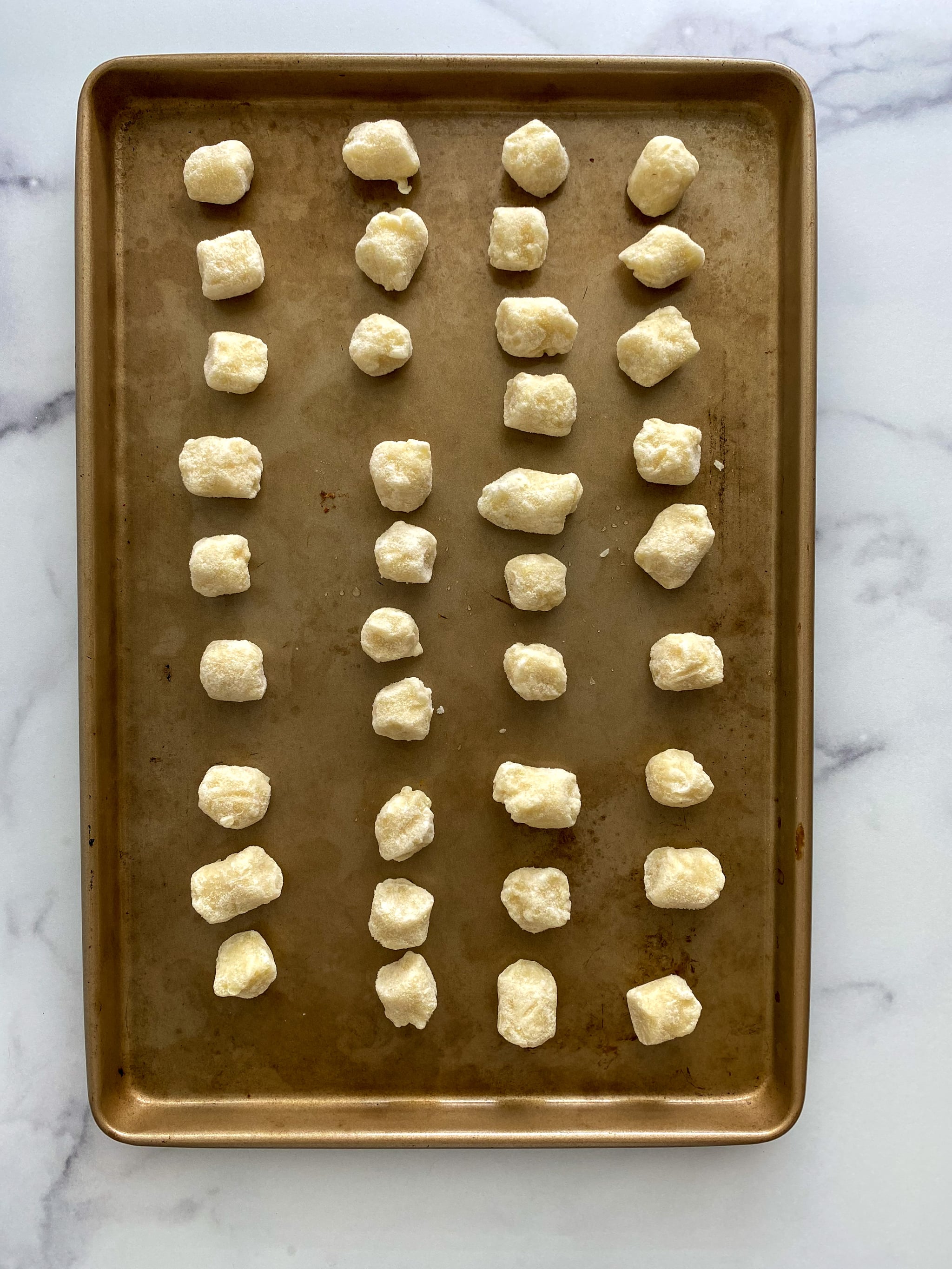 I like to incorporate meatless meals throughout my week, and this dish is perfect for that because it's very filling with the added "meaty" mushrooms. I cooked one bag of the gnocchi because I was cooking for myself, but just double all your ingredients, including another bag of gnocchi, if you're cooking for two or more people. If you have leftovers feel free to store in an air-tight container making sure to save any sauce left in the pan. I personally think this dish tastes better the next day because the gnocchi marinates in the sage butter for at least 12-24 hours.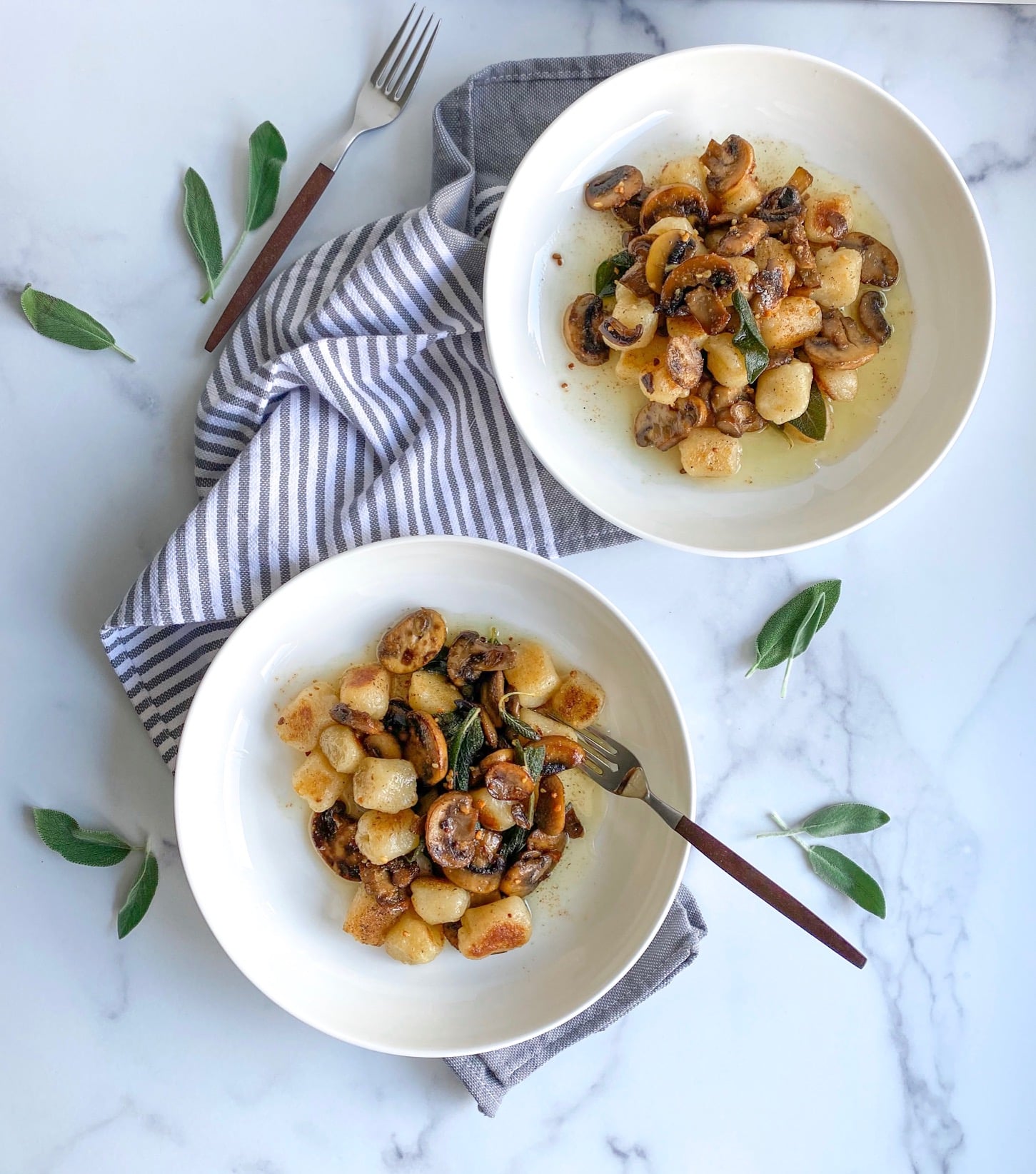 Sage Brown Butter Cauliflower Gnocchi
Original Recipe by Taylor Celentano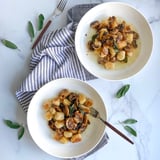 Ingredients
1 bag of Trader Joe's cauliflower gnocchi
6-7 fresh sage leaves
6 tablespoons of unsalted butter
1 10 oz package of sliced white mushrooms
3 cloves of garlic (minced)
2 teaspoons of garlic powder
2 teaspoons of onion powder
2 tablespoons of olive oil
2 tablespoons of white wine
Salt and pepper for taste
Directions
Preheat your oven to 350 degrees. Lay out your bag of cauliflower allowing space between each piece on a non-stick baking sheet.
Bake your gnocchi for 20-22 minutes, making sure every 7 minutes or so you use a spatula to flip/roll over each piece of gnocchi allowing each side to get crisp and golden brown.
Heat your sauce pan to medium-high heat. Add in your olive oil, mushrooms, onion, and garlic powder. Mix evenly and let sauté for 5-7 minutes.
Add in your minced garlic and sauté for another 2-3 minutes, then add in your white wine and let simmer for 10 minutes or until your wine cooks down.
Remove your mushrooms and garlic from your pan (put into a bowl to the side while you make your sauce).
Using the same pot, set heat to medium-high and put your butter into your pan, let melt fully and simmer (adjusting heat to medium) for 5-7 minutes.
Add in your sage leaves and let simmer for another 10-12 minutes or until the butter starts to froth and turn brown in color.
Once your butter has browned, add back in your mushrooms, garlic, a shake of salt and pepper, and the cooked gnocchi. Mix, making sure to coat all the gnocchi. Scoop onto your plate and enjoy!
Information
Category

Pasta, Main Dishes

Cuisine

Italian

Yield

2 Servings