This Rosemary Parmesan Bread Can Be Made in the Crock-Pot
The Best Part About This Rosemary Parmesan Bread? It's Made in a Crock-Pot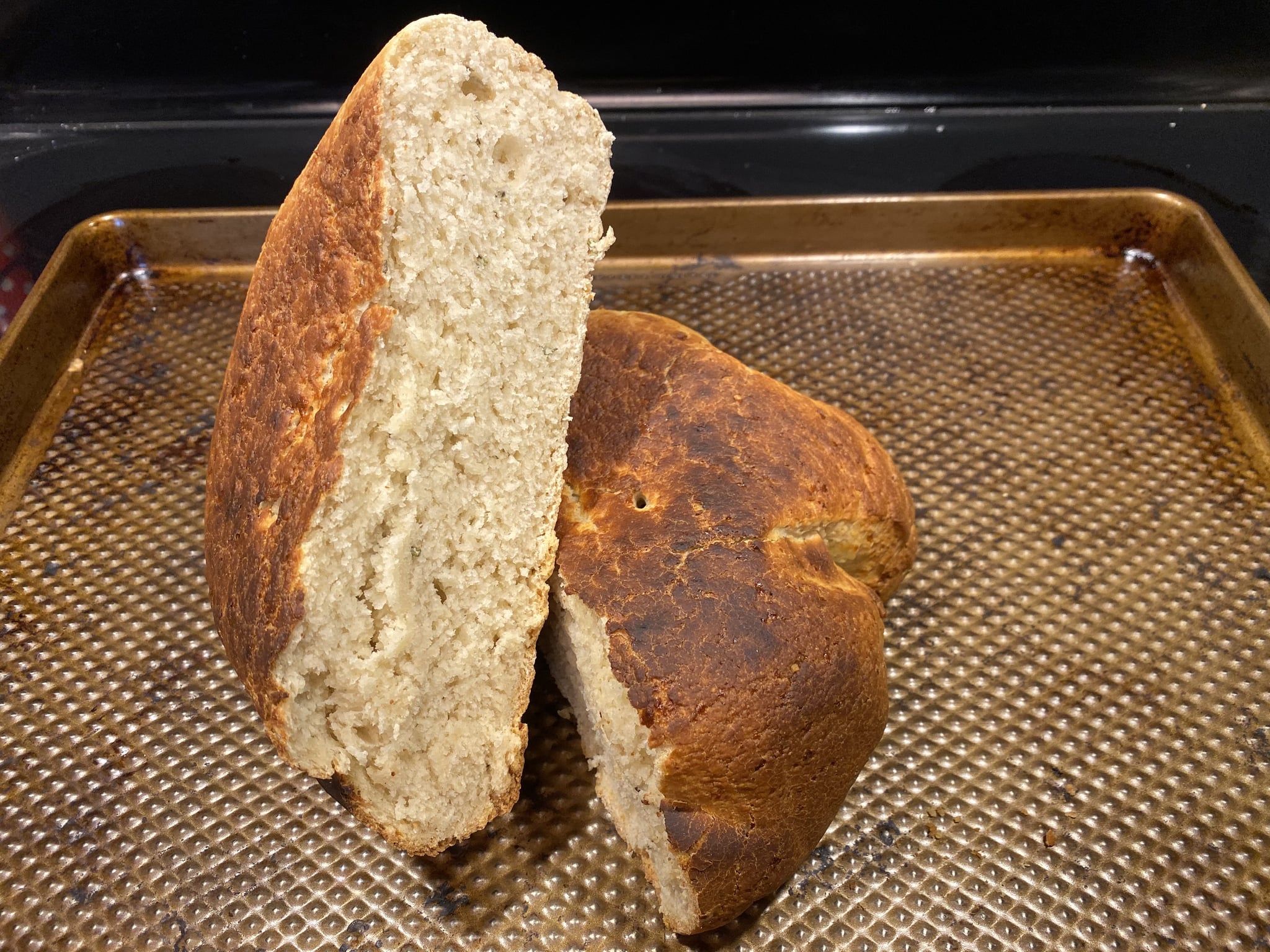 If you want to bake some homemade bread but don't have the patience for it to sit and rise, look no further than this rosemary parmesan bread that rises and bakes right in the Crock-Pot! The baking bread will fill your kitchen (and probably your entire house) with the smell of a freshly baked loaf and piney rosemary. And since you don't have to wait for the dough to rise before you bake it, you get to munch on fresh bread in a fraction of the time.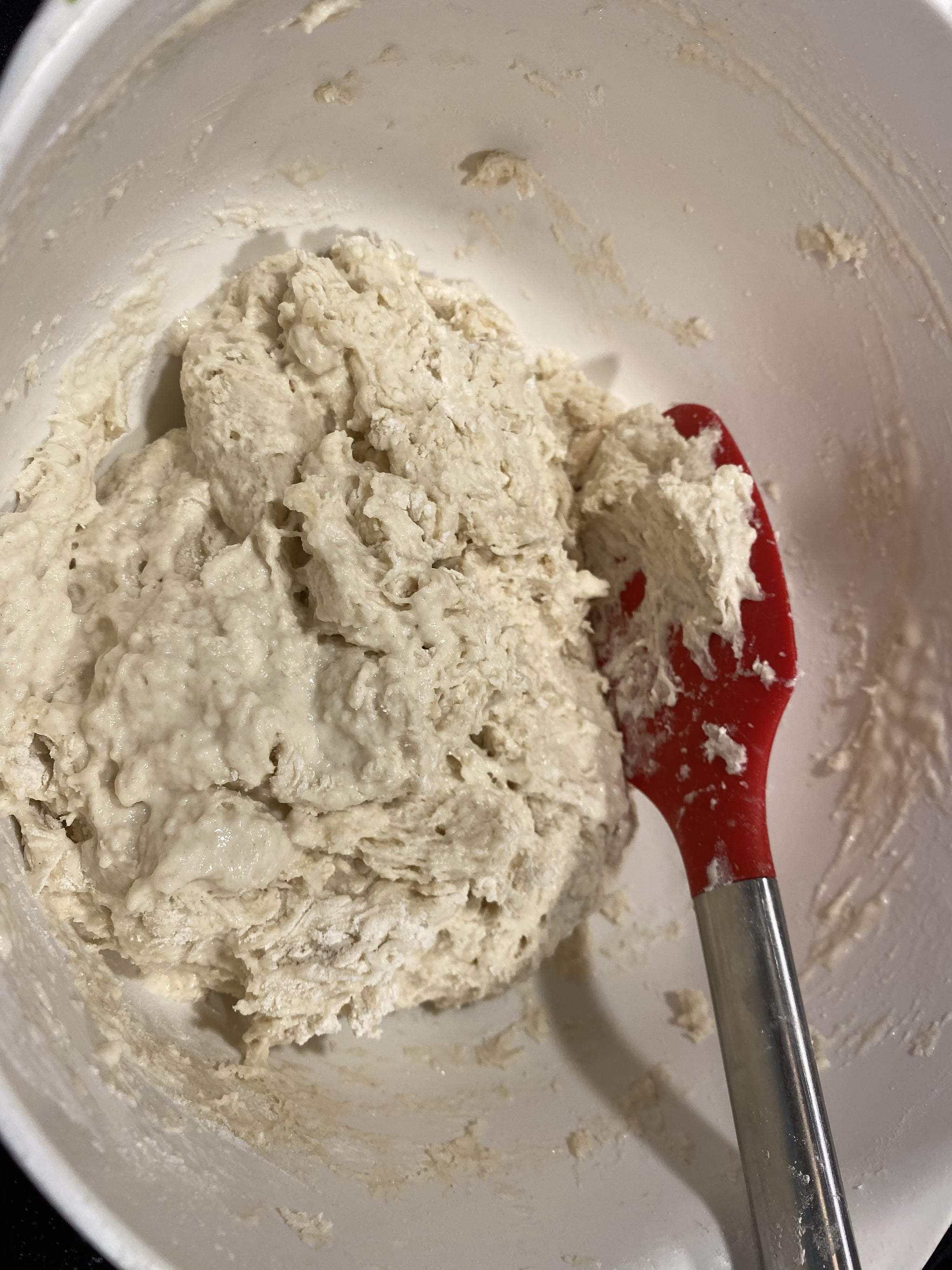 Make sure you bloom your yeast for 10 minutes before mixing in all of the other ingredients. This will help ensure the yeast is alive and active for the bread to rise.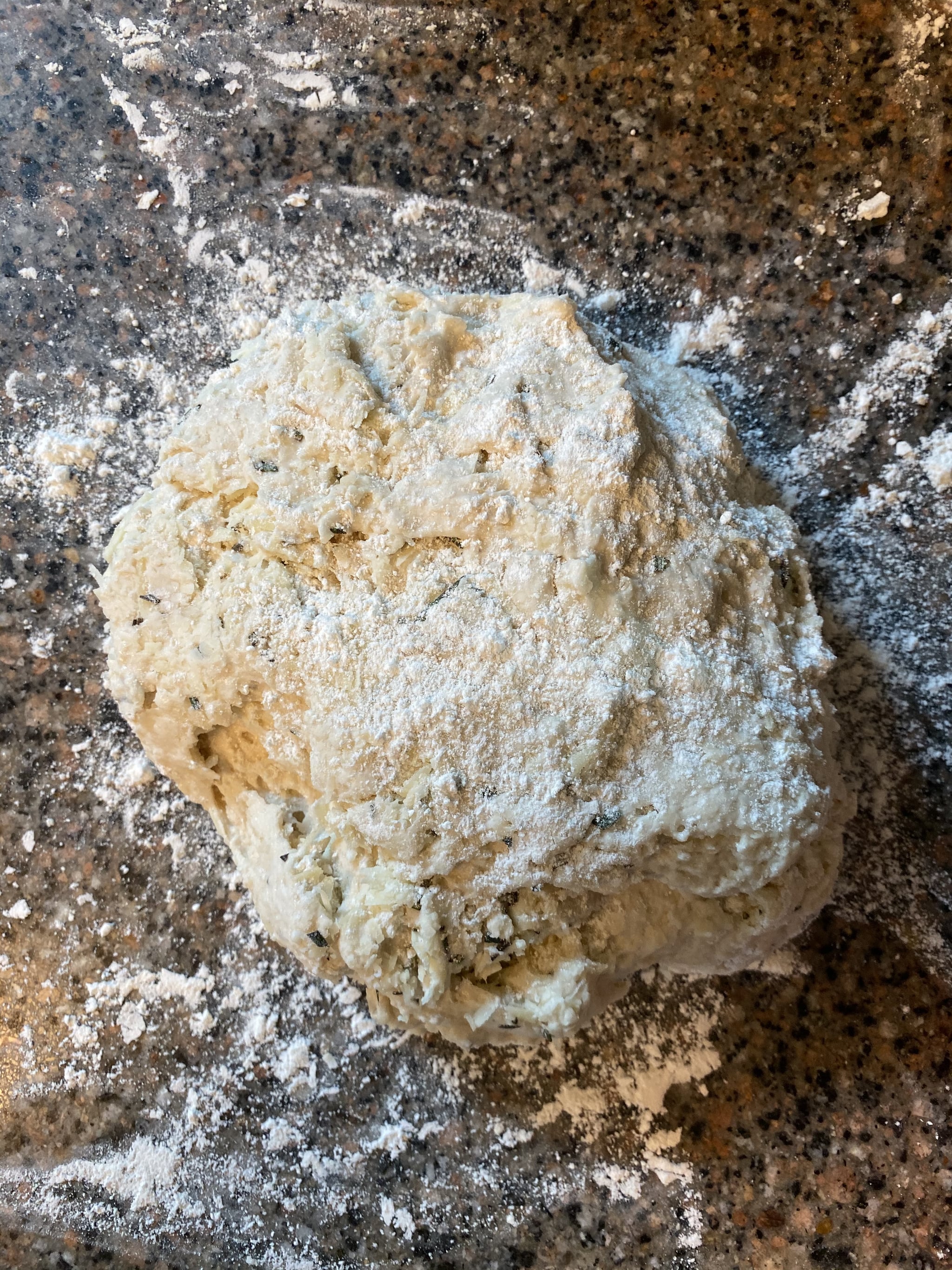 The addition of rosemary and parmesan really helps to enhance the flavor of the bread. You can get creative and make your own combinations of ingredients with the base recipe, too!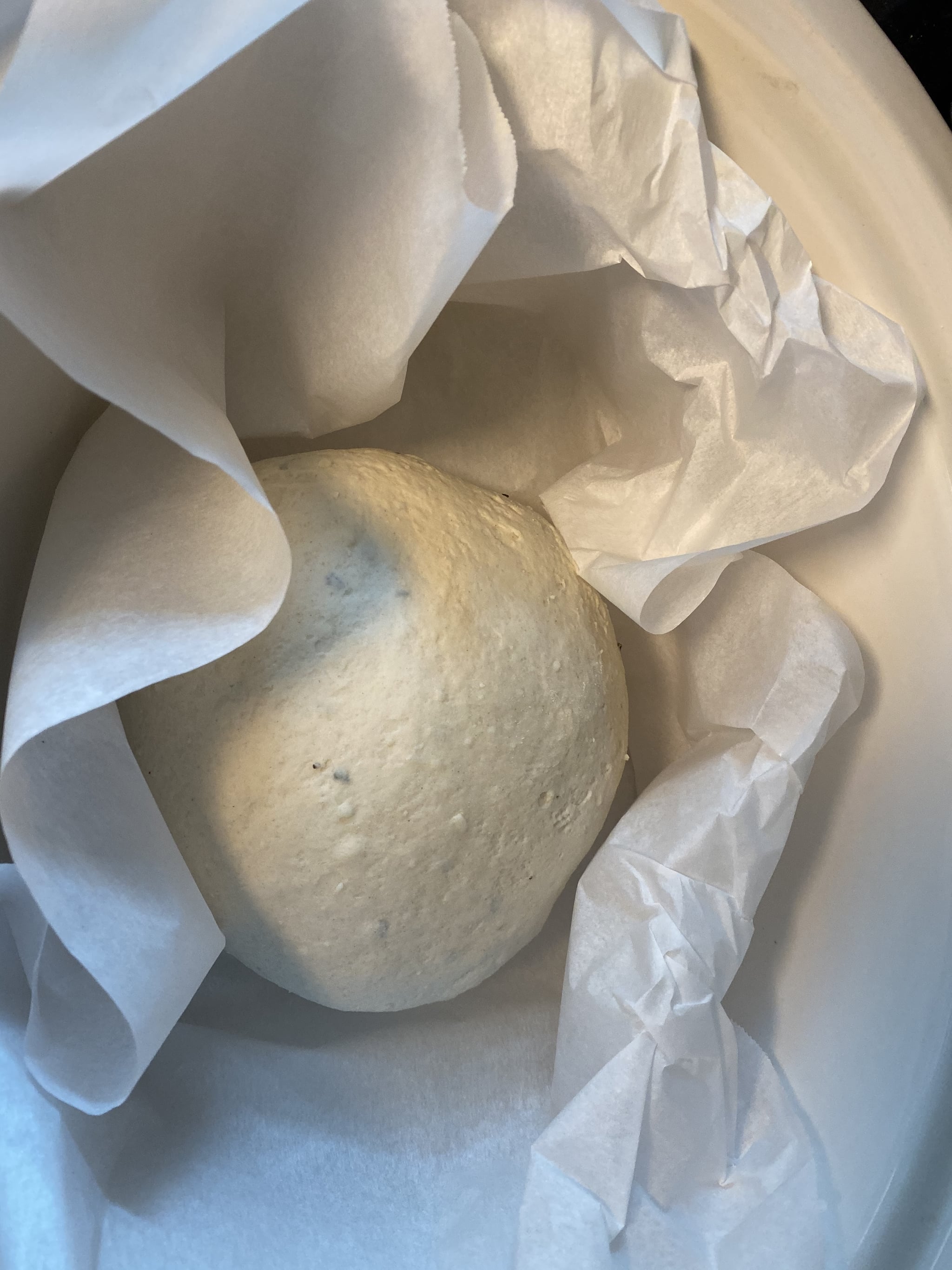 Lining your Crock-Pot with parchment paper will ensure the raw bread dough doesn't stick and makes it easy to lift out of the hot pot when it's done.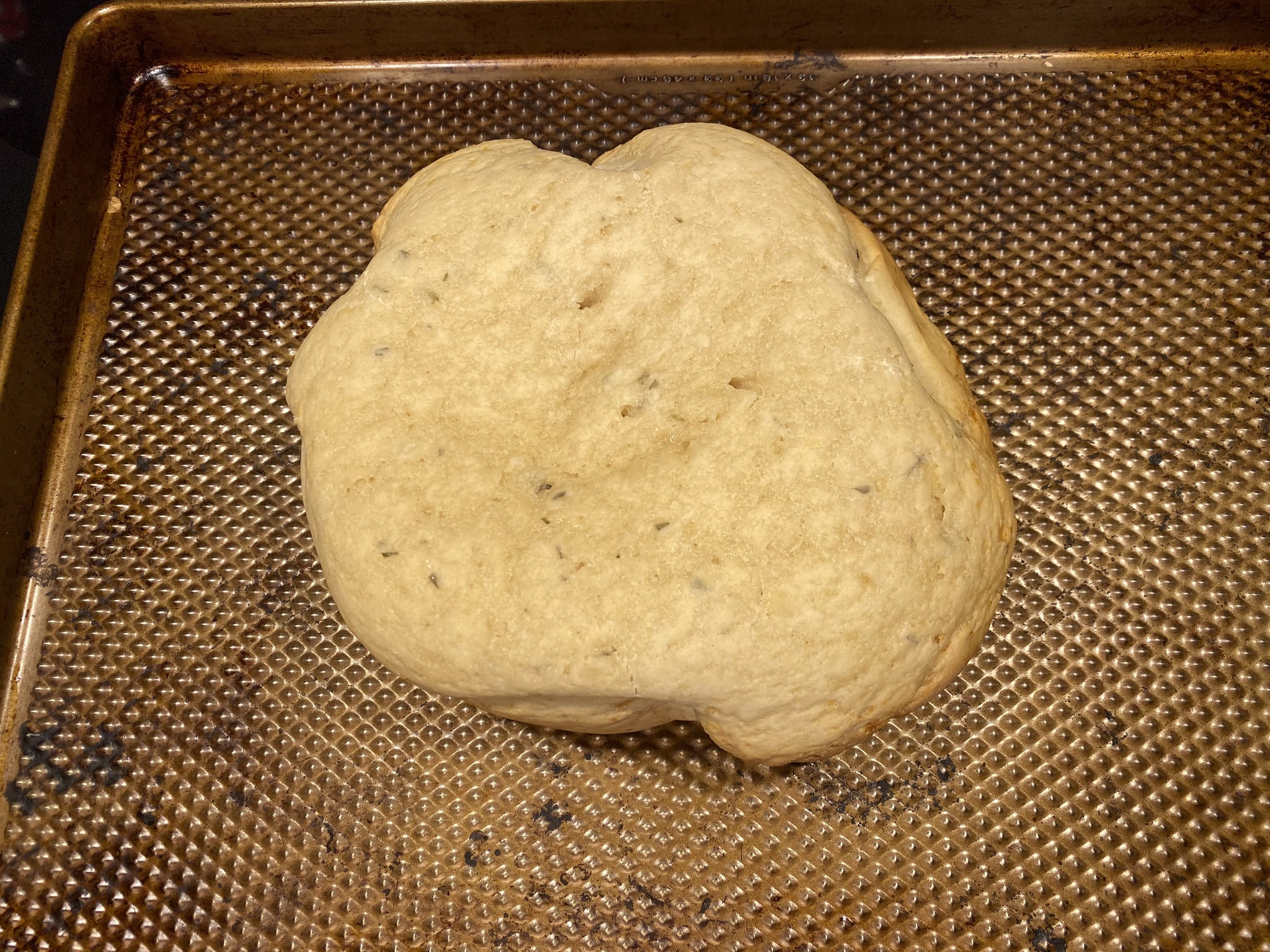 The bread will come out of the Crock-Pot with a pale top, so pop it onto a sheet tray and put it under the broiler for a few minutes to brown and crisp up the top.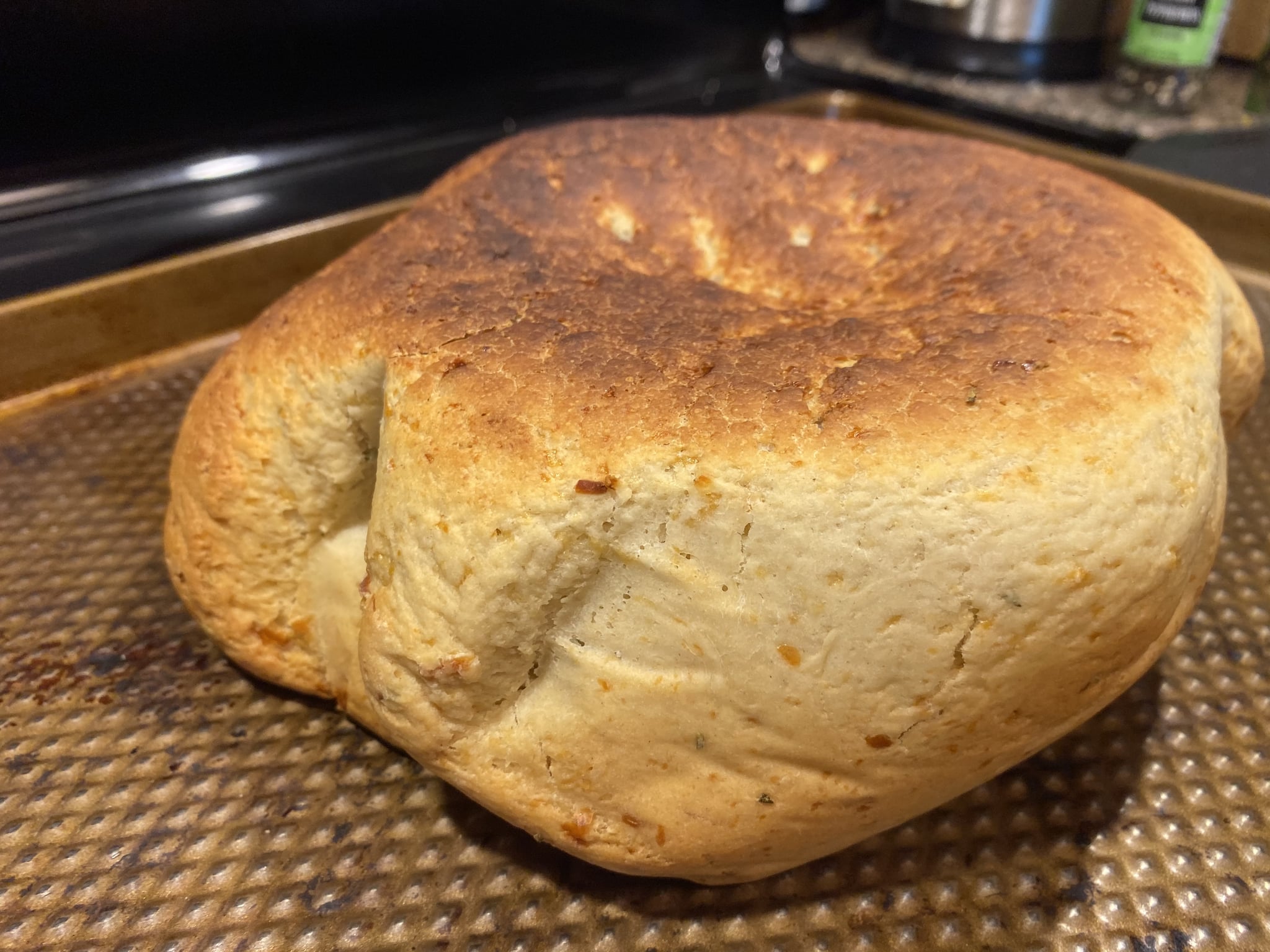 Once broiled, try to wait about 20 minutes before slicing it and enjoying!
Crock-Pot Rosemary Parmesan Bread
Original Recipe
Notes
You could easily swap out the rosemary for thyme or any other hearty herb that you prefer.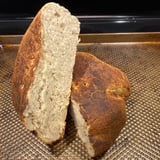 Ingredients
1 packet active dry yeast
1 tablespoon sugar
1 1/2 cups warm water
4 cups all-purpose flour
2 tablespoons olive oil
1 teaspoon salt
1/2 cup shredded parmesan cheese
1 tablespoon finely chopped fresh rosemary
Directions
Prep: Turn Crock-Pot to high, and line with parchment paper.
To make the bread: In a large bowl, combine yeast and sugar. Add water, and stir to combine. Set a timer for 10 minutes, and let sit on the counter while yeast blooms. Once the yeast is bloomed, it should look frothy and have bubbles. Add in flour, olive oil, and salt, and stir until combined. Add parmesan cheese and rosemary, and stir until a shaggy dough forms.
Kneed the bread: Lightly flour a work surface, and dump out the shaggy dough. Flour the top of the dough, and begin to knead for seven minutes. If the bread begins to feel sticky, add more flour to your board. At the end of the seven minutes, the dough should feel smooth and soft. Roll the dough into a ball, and put into the lined Crock-Pot. Bake for two hours or until the internal temperature is about 200 degrees.
After baking: When the bread is done, it won't be golden brown. To achieve a golden crust, place bread on a baking sheet and broil on high for two to three minutes, keeping a close eye on how dark the top is getting.
To serve: Let cool for at least 20 minutes, then slice and serve.
Information
Yield

6-8 servings

Prep Time

20 minutes

Cook Time

2 hours 30 minutes

Total Time

2 hours, 49 minutes, 59 seconds
Image Source: POPSUGAR Photography / Megan duBois