Starbucks Shaken Iced Berry Sangria Herbal Tea Review
Starbucks's Brand-New Sangria Tea Tastes Just Like the Real Thing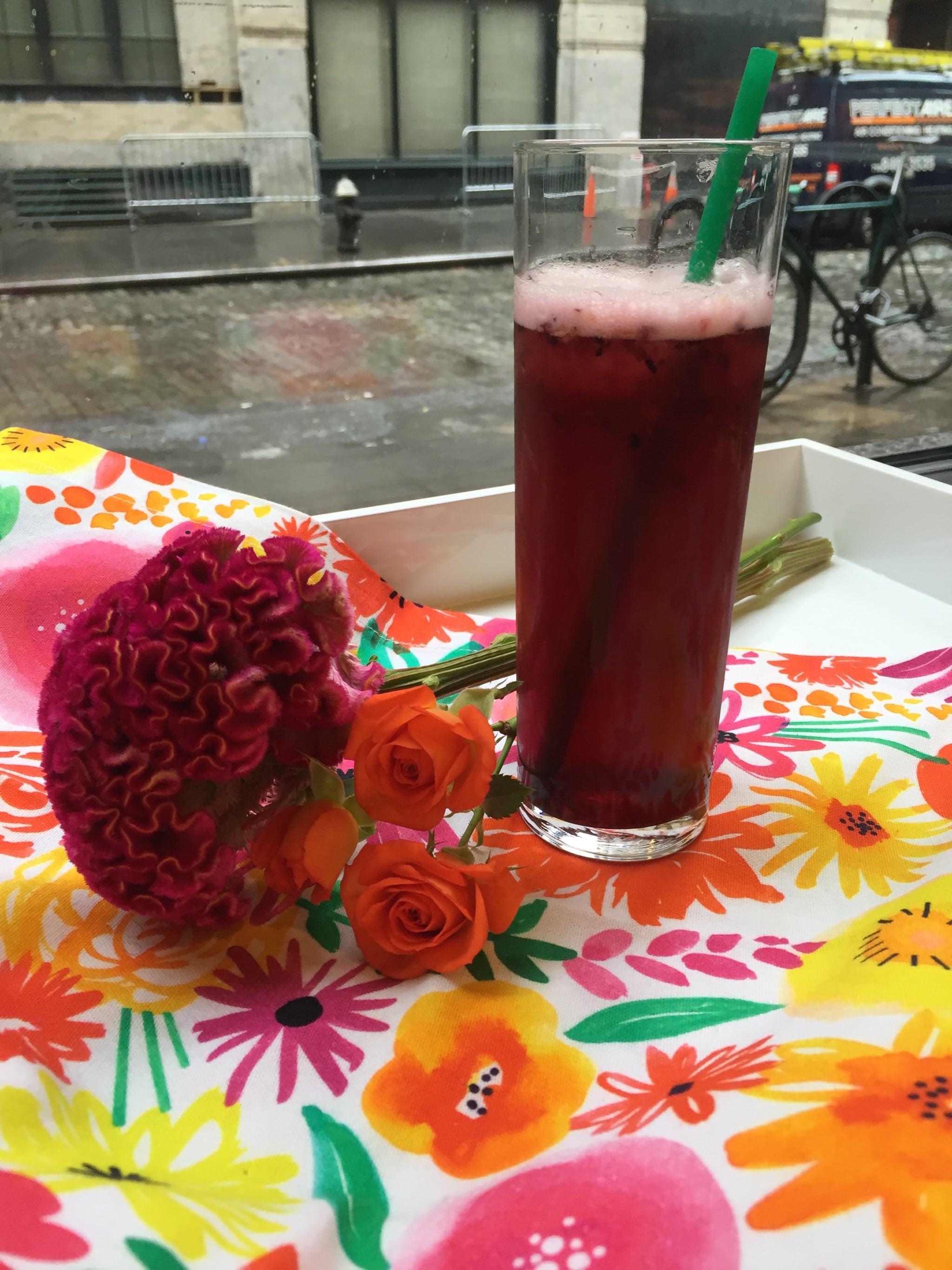 When I found out Starbucks was introducing a limited-edition sangria tea, I was stoked. The Teavana Shaken Iced Berry Sangria Herbal Tea is inspired by the Spanish beverage and starts with Teavana's Passion Tango Tea. It's hand-shaken with apple juice to give it that boost of fruitiness and served with berries and orange slices to really bring out the essence of sangria.
While the drink won't give you the buzz that real sangria will (and let's be honest, that's probably a good thing), it tastes just like the real thing without the kick from the wine. While the one I had was a little heavy on the apple flavor, I'm sure it would be easy enough to customize with your barista to get the flavor you're looking for. After all, Starbucks does stand by the promise of making your drink to your liking every time.
The new drink lands in US and Canadian Starbucks stores July 12, but it won't be around for long. It's a great refreshing Summer drink that will have you feeling you're on vacation even though you're sitting at your desk at work. If you're looking for something more on the frozen side, Starbucks also released granitas for this Summer.
Image Source: POPSUGAR Photography / Hedy Phillips