Your Favorite Impossible Burger Can Actually Fuel a Workout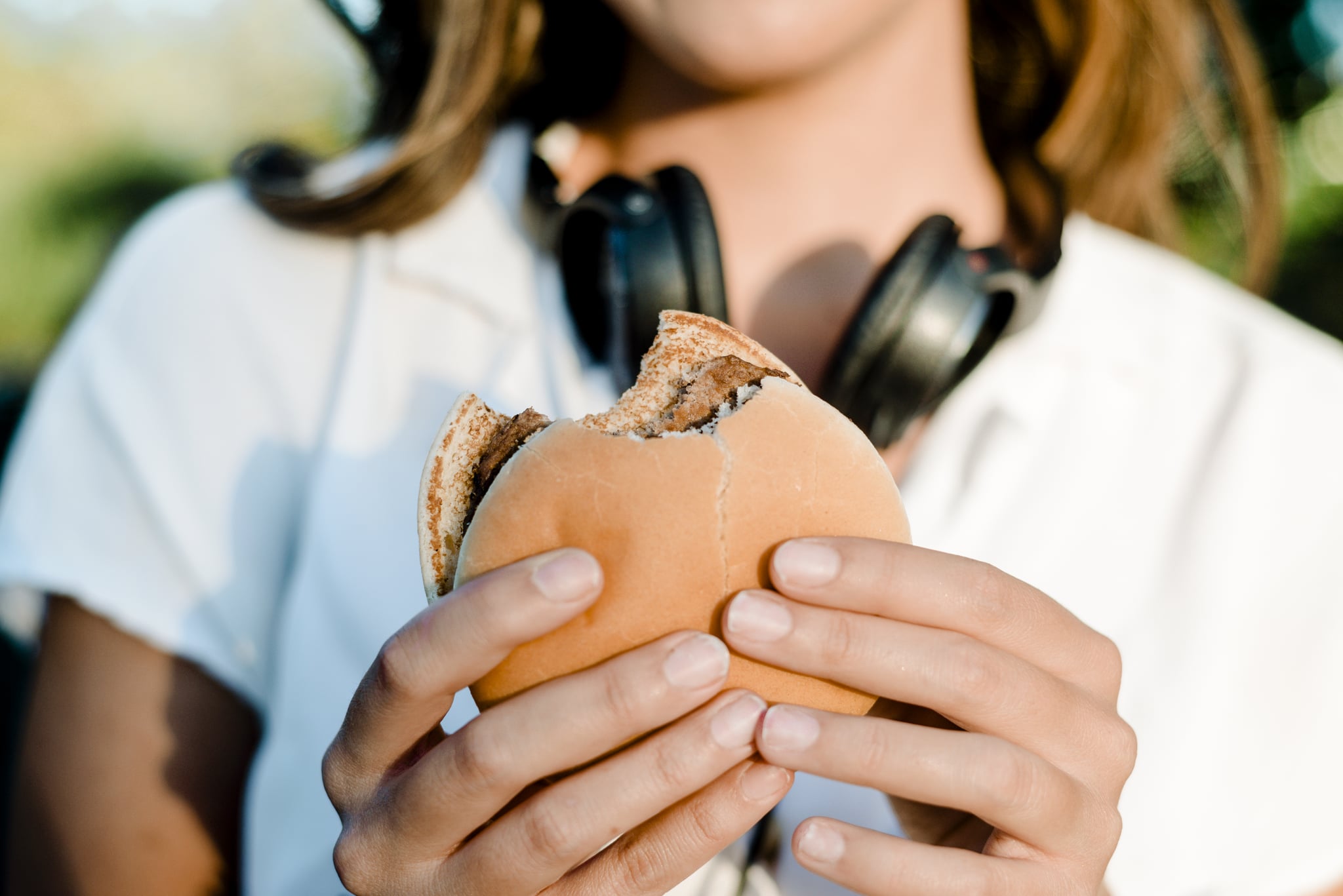 From fast-food joints to supermarkets nationwide, Impossible Foods (the company making headlines for its meat-inspired vegan and vegetarian products) has completely revolutionized the plant-based game.
While Impossible Foods has mastered the art of replicating the taste and look of popular meat dishes, from "ground beef" to "pork," I've wondered if the cheeseburger dupe is protein-dense enough to support my workouts.
According to Melissa Hooper, a registered dietitian and owner of Bite-Size Nutrition, a four-ounce Impossible Burger is packed with 19 grams of protein and 240 calories, not including buns or any added condiments. An 80-percent lean beef burger comes in at about 287 calories, but maintains the same amount of protein.
"An Impossible Burger can fuel a workout. Keep in mind, the type of workout will determine the nutrient combination to get the best results," Hooper said.
For example, she explained that the body relies heavily on carbohydrates to power endurance-based activities such as running long distances and Spin class.
At the same time, muscle-building workouts depend more on protein — cementing that Impossible Foods can nutritionally energize a gym grind.
Hooper does have one disclaimer, though. Before slapping a patty down on the skillet, make sure your fitness class is still 60 to 90 minutes out.
"If you eat too soon before a workout, the blood in the body will go to the digestive system to digest the food eaten, rather than to the muscles, and can cause cramping as well as injury," she told us.
While we can get behind an Impossible Foods' meal, sipping on a small fruit juice will provide enough sugar to boost your energy before a workout without putting you at risk if you're in a crunch for time, she added.
Click here for more health and wellness stories, tips, and news.
Image Source: Getty / Westend61