USWNT Game Schedule For 2021 Olympics
The USWNT's Olympic Schedule Is a Tough One — See When and Who They're Playing in Tokyo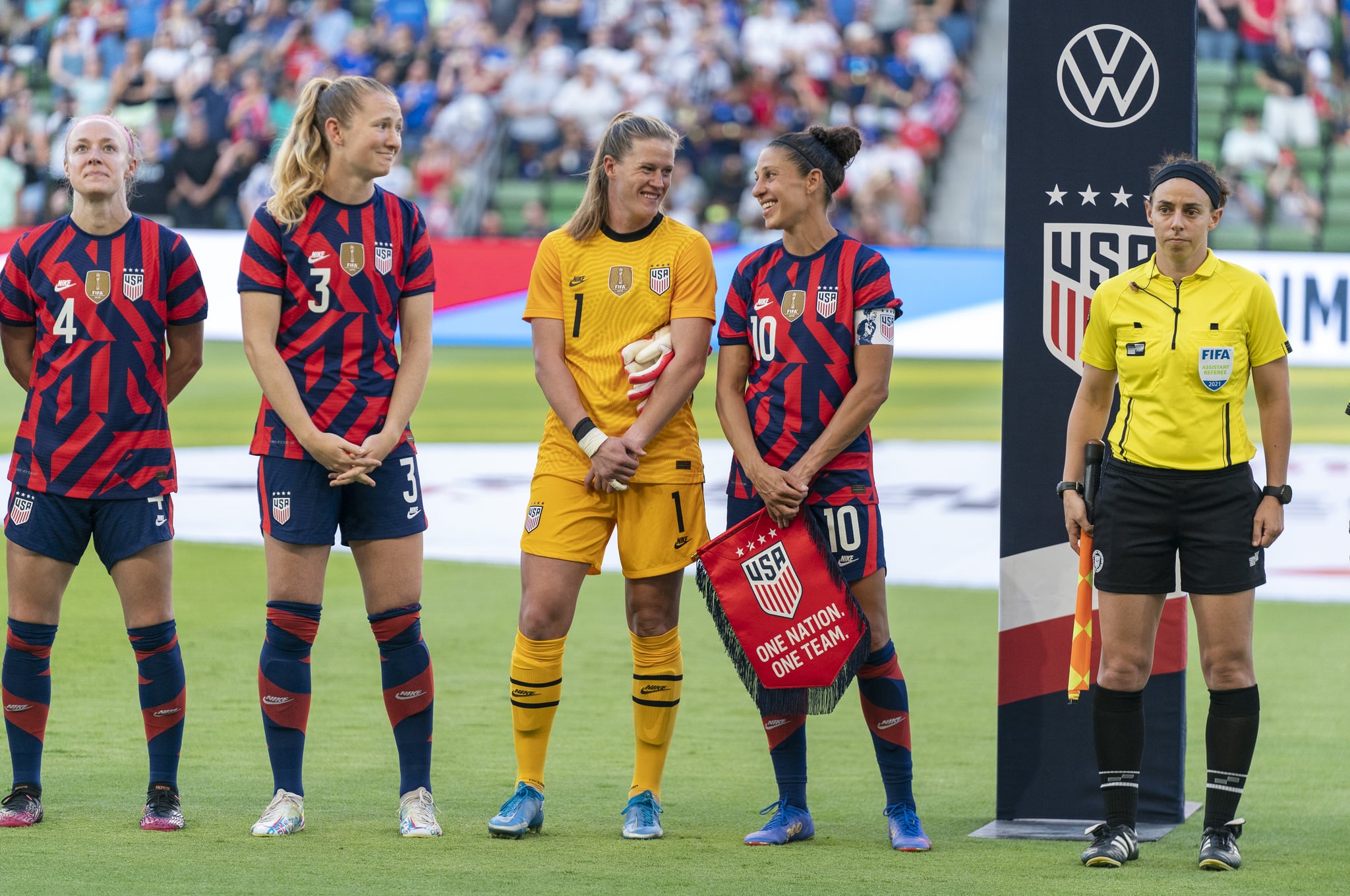 Image Source: Getty / Brad Smith/ISI Photos
It feels like the US Women's National Soccer Team (USWNT) qualified for the Tokyo Olympics approximately 10 years ago (it was March 2020, so, same thing), but the time has finally come to reveal their game schedule for the rescheduled 2021 Games!
USWNT Game Schedule For 2021 Olympics
The USWNT are in Group G, which is a tough one: they'll face Sweden, New Zealand, and Australia and need to place in the top two of their group to move on to the knockout round. Here's the full schedule:
USWNT vs. Sweden: July 21 in Tokyo, 1:30 a.m. PT/4:30 a.m. ET
USWNT vs. New Zealand: July 24 in Saitama, 4:30 a.m. PT/7:30 a.m. ET
USWNT vs. Australia: July 27 in Kashima, 1 a.m. PT/4 a.m. ET
In the group stage, teams earn three points for a win, one point for a draw, and zero points for a loss. After all teams in the group have faced each other, the two teams with the most points move on. The two best third-place teams across the groups will also advance, and goal differential is used to break ties. There are three groups in the tournament and 12 teams total. (Other teams to watch: Great Britain and Japan in Group E and Brazil and the Netherlands in Group F.)
Exact times have yet to be announced, but the Olympics will be broadcast by NBC, so get your streaming set up accordingly. You definitely won't want to miss the USWNT's first game against Sweden, the team that knocked the US out of the 2016 Olympics in the quarterfinals (the USWNT's lowest finish ever). In a recent friendly in April, Sweden snapped the USWNT's 16-game win streak with a 1-1 tie, proving the team is once again a force to be reckoned with. (Group G is also the only group with two top-five teams, according to the FIFA women's world rankings; the USWNT are No. 1 and Sweden is No. 5.) You know the USWNT will show up to that one ready to fight, and New Zealand and Australia will be tough opponents, too. Have your popcorn and your red, white, and blue swag ready to go!
To learn more about all the Olympic hopefuls, visit TeamUSA.org. The Tokyo Olympics begin July 23 on NBC.