USWNT Loses to Sweden, 3-0, in 2021 Olympics Opener
Sweden Stuns USWNT, 3-0, in a Lopsided and Shocking Olympic Opener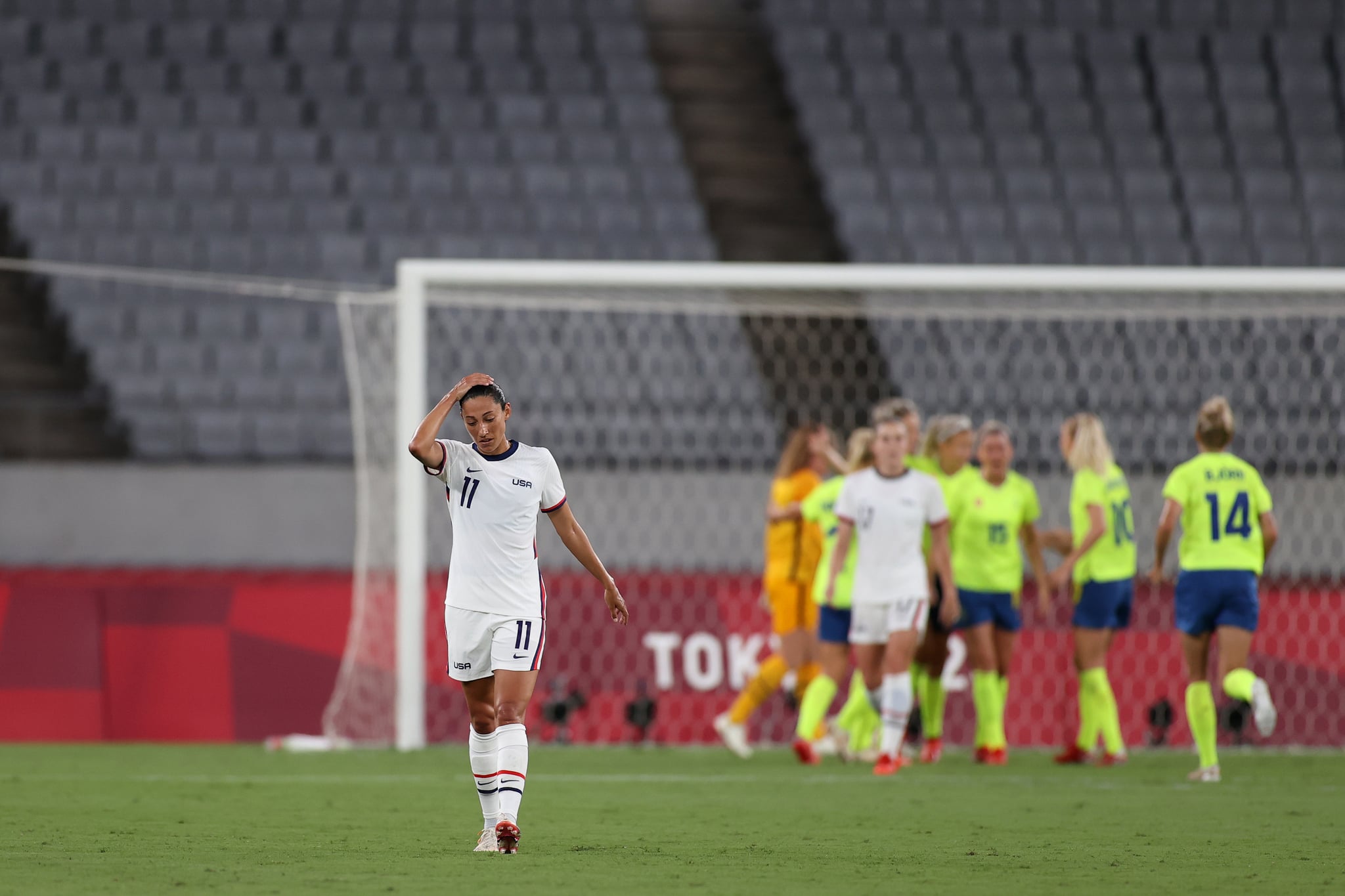 In the much-anticipated Olympic opener between the US Women's National Team (USWNT) and Sweden, Sweden shocked the US, winning 3-0 in a dominant defeat the likes of which the US women haven't seen in years. The loss puts the US in a game of catchup as they look to move on from the group play stage to the knockout rounds of the tournament.
Sweden got off to a fast start and dominated the first half, forcing US turnovers and striking first on a header goal by Stina Blackstenius in the 25th minute. Entering the second half down 1-0, the US looked to take possession and generate more attack, but Sweden grabbed momentum again with a second goal from Blackstenius, this time off a corner kick in the 54th minute. Lina Hurtig put the match into unreachable territory 18 minutes later, floating a header over US goalie Alyssa Naeher off a perfect cross by Hanna Glas.
Facing a daunting three-goal deficit, the US continually struggled to mount a sustained attack against a Sweden side that shut it down at every turn, particularly in midfield. It was a slow and lethargic game from the US, which looked almost unrecognizable from its confident run of wins before the Games. When the whistle blew, Sweden had handed the US its first defeat in 44 matches, ending the team's second-longest unbeaten streak. It was the first time the US had been shut out since 2017.
It served as a familiar nightmare for the US, which fell to Sweden during the quarterfinals of the 2016 Olympics and are looking to become the first team to win an Olympics after winning a World Cup. Now, they'll likely need to win both of their next group play matches, against New Zealand and Australia, to move into the knockout round. It's a steep mountain to climb, but if there's one thing we know about the USWNT, it's that they fight — and they'll need every bit of that grit and determination to move forward in Tokyo.