Republicans Introduce Bill to Ban Abortions Nationwide
The GOP Nationwide Abortion Ban Won't Pass, but It's a Step in a Disturbing Direction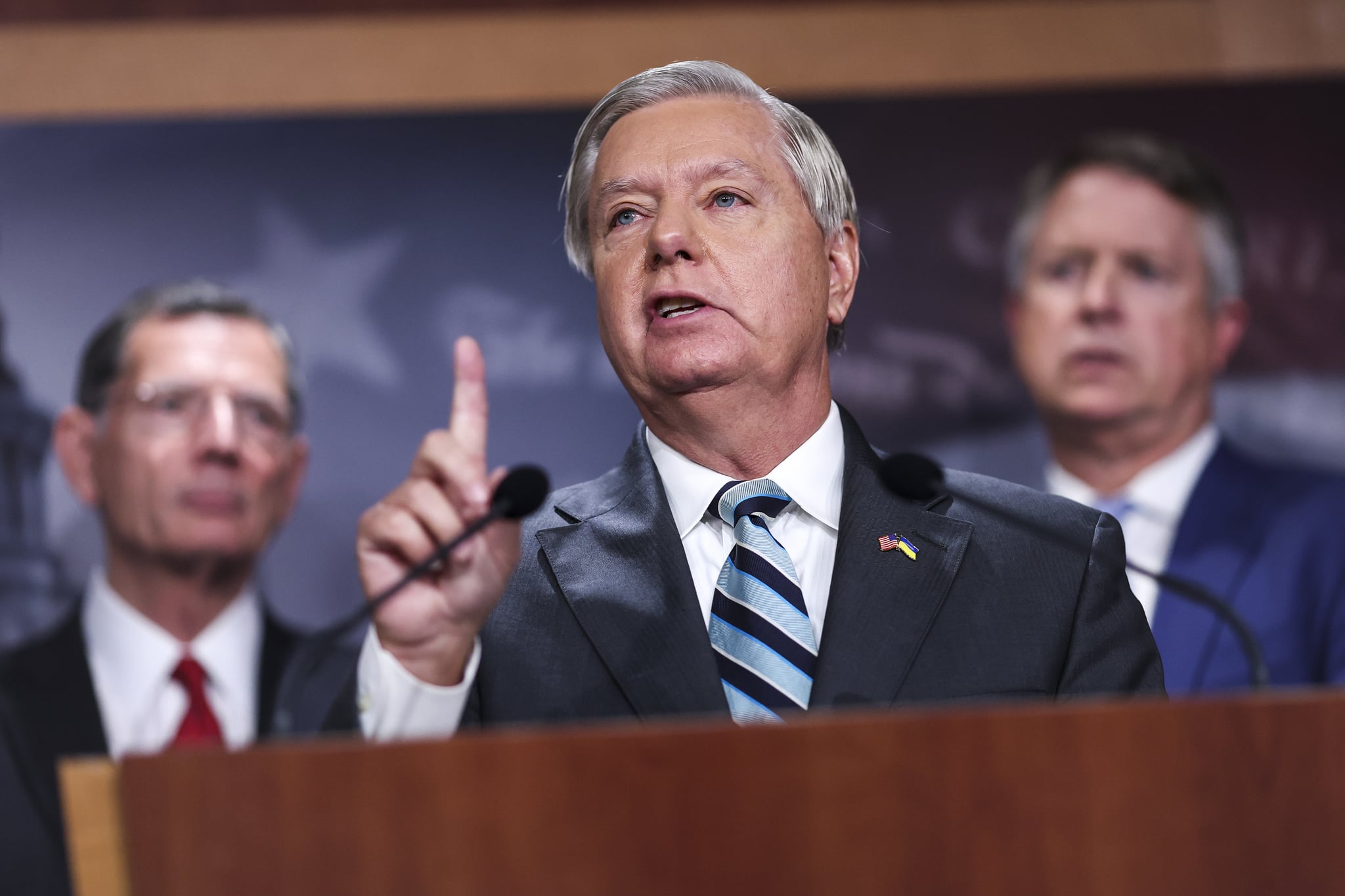 On Tuesday, Sen. Lindsey Graham introduced a bill that would ban abortions nationwide after 15 weeks of pregnancy, causing division among Republicans and outrage across the aisle and in the White House. The Democrat-controlled Congress is almost certain to defeat the bill, but its creation alone is forcing the GOP to take a stance on the possible nationwide ban, which could have major implications for reproductive rights.
The bill was jointly introduced by Sen. Graham and Representative Chris Smith of New Jersey, also a Republican. According to Huffington Post, this is the latest version of a bill that Sen. Graham has introduced in every congressional session over the past decade, though the 15-week cut-off is shorter than the 20 weeks he's pushed for in the past. The bill provides exceptions for rape, incest, and to save the life of the birthing parent.
The bill comes less than three months after the Supreme Court struck down Roe v. Wade, ruling that the right to abortion was not protected under the Constitution and should be decided upon by each individual state. States have already begun banning abortion as a result. A federal, nationwide ban on abortions past 15 weeks would seem to defy that rationale. "Abortion is a contentious issue," Sen. Graham said while introducing the bill. "Abortion is not banned in America. It is left up to elected officials in America to define the issue . . . States have the ability to do [so] at the state level, and we have the ability in Washington to speak on this issue if we choose. I have chosen to speak." Sen. Graham apparently felt differently in May, when he tweeted that the "most constitutionally sound" way to handle abortion was to let each state "decide if abortion is legal and on what terms," and in June, when he tweeted that overturning Roe in order to do so was a "long overdue constitutional correction."
Sen. Graham told reporters he reversed his position on the "states' rights" question due to Democratic attempts to codify abortion at the federal level — an attempt that began last year, well before the Supreme Court's ruling on Roe.
Lawmakers on both sides of the aisle are already speaking out about Sen. Graham's bill, and Republicans appear divided. "Most of the members in my conference prefer this be dealt with at the state level," said Senator Mitch McConnell, the Senate minority leader, in a press conference, according to the Washington Post. Other leaders, including Sen. John Cornyn of Texas and Joe O'Dea, the Colorado Senate Republican nominee, also expressed disapproval. "My preference is to have each state handle those issues," Sen. Cornyn said, according to CNN, while O'Dea called for a bill "protecting a woman's right to choose early in pregnancy," with "sensible limits" on "non-medically necessary" abortions later on in pregnancy.
Though many Republicans appeared cautious about the proposed ban, a few voiced support. "I believe the issue should be decided at the state level, but I WOULD support this policy," said Georgia Senate candidate Herschel Walker, according to Politico. Sen. Kevin Cramer of North Dakota — a supporter of the ban, according to HuffPost — noted that introducing the bill might encourage GOP voters to turn out in the midterm elections.
If that's the case, and Republicans become the majority in Congress, it could have major implications, President Joe Biden warned. If an abortion ban made it to the floor of a Republican-controlled Congress, reproductive rights nationwide would be under even more serious threat. "If we lose this off-year election, you're going to have an effort to codify the Supreme Court decision" on abortion rights, President Biden said at a fundraiser on Monday, though he noted that he would veto an abortion ban if it came to that.
Despite opposition in both parties, Sen. Graham expressed determination to bring the bill to a vote if Congress does flip in November, according to the Washington Post. Even at that stage, the bill would need to garner 60 votes in the Senate, likely beyond what any Republican majority would look like in the near future.
Still, the bill remains potentially harmful. Sen. Graham stated outright that one of his goals is "normalize" a federal abortion ban, even if this isn't the one that becomes law — a disturbing thought when looking towards the future. "If we stay on this and keep talking about it," he said of the federal abortion ban, according to NPR, "maybe in a decade this will be law."