Kim Kardashian on Roe, Gay Marriage, and Surrogacy
Kim Kardashian Calls the Overturning of Roe v. Wade "Fascinating and Scary"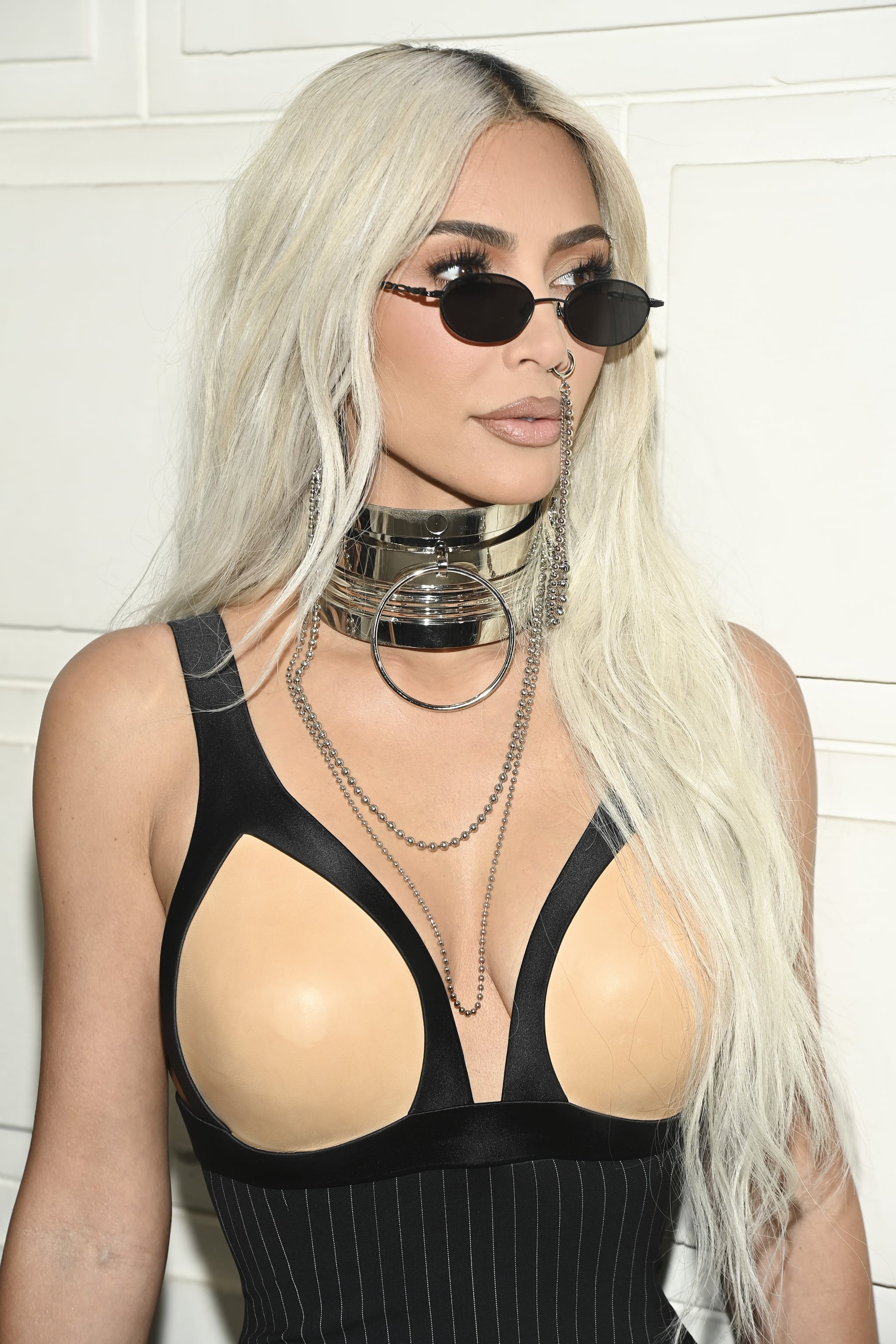 Kim Kardashian is a political figure, whether you like it or not. The 41-year-old lives at the intersection of culture, fashion, and capitalism. Her aesthetic choices — from body enhancements to extreme dieting choices — play a significant role in wider sociopolitical trends and conversations about femininity, family, money, and beauty.
Kardashian has also more explicitly dabbled in politics. For example, in 2018, when she met with former President Donald Trump to discuss prison reform and advocate for the release of the then-63-year-old Alice Marie Johnson, who was serving a life sentence for a nonviolent offense (Johnson was later granted clemency). And in 2019, when Kardashian announced she was pursuing a law degree.
Now, in Interview's September 2022 cover story, Kardashian is speaking frankly about what it means to be studying law during this particular moment in American history. In the interview, she speculated about what Roe's overturn might mean for both gay marriage and surrogacy in the United States (both of which, in particular, affect the LGBTQ+ community).
"Just seeing how far our country has progressed, to then see it regress — it's really scary to think that gay marriage is in jeopardy. If a court can decide what a woman does with her body, then it also puts having children through surrogacy, and things that I have been through, in jeopardy. I always believed people should live their lives exactly how they want to, so it's really scary to see all of this happening," she told Interview.
Calling the overturn both "fascinating and scary," Kardashian brought up the resulting threat to surrogacy care, which has flown largely under the radar in discussions of a post-Roe world. The New York Times reports that the surrogacy industry — which helps people with infertility issues or health complications plan families via a gestational carrier — expects a drastic shake-up in the Roe fallout: in some states, surrogacy agencies may face criminal charges if a surrogate parent needs an abortion, even in life-threatening situations.
"As an agency, this means we can't help surrogates terminate a pregnancy," Kristen Hanson, cofounder of the Texas-based surrogacy agency Simple Surrogacy, told The New York Times. "We're having to say to our surrogates, even before they are pregnant, 'You have to book your own travel, get on your own plane, fly there, get [the abortion] taken care of, and come back.'"
Kardashian and former husband Kanye West opted to use surrogacy for their third and fourth children, Chicago and Psalm. During her first pregnancy with North, Kardashian experienced high-risk complications, including placenta accreta (a serious condition where the placenta grows too deeply into the uterine wall) and preeclampsia (a high-blood-pressure disorder that can occur during pregnancy and threaten both the life of the parent and child). After a second high-risk pregnancy with Saint, Kardashian decided to opt for surrogacy.
The effects of Roe's overturn are far-reaching, affecting not only those with unwanted pregnancies but also those who do want children and can't (or don't want to) carry the pregnancy themselves. In the interview, Kardashian encouraged others to continue speaking out about Roe and advocating for reproductive rights.
"Never stop speaking your truth, and never stop fighting for what you believe in. I think it's so important to use your voice and speak out, and I do think that it's effective."