How to Air-Fry Pumfu, Pumpkin Tofu
Is Pumfu the New Tofu? A 10-Minute Air-Fryer Recipe Could Give Us the Answer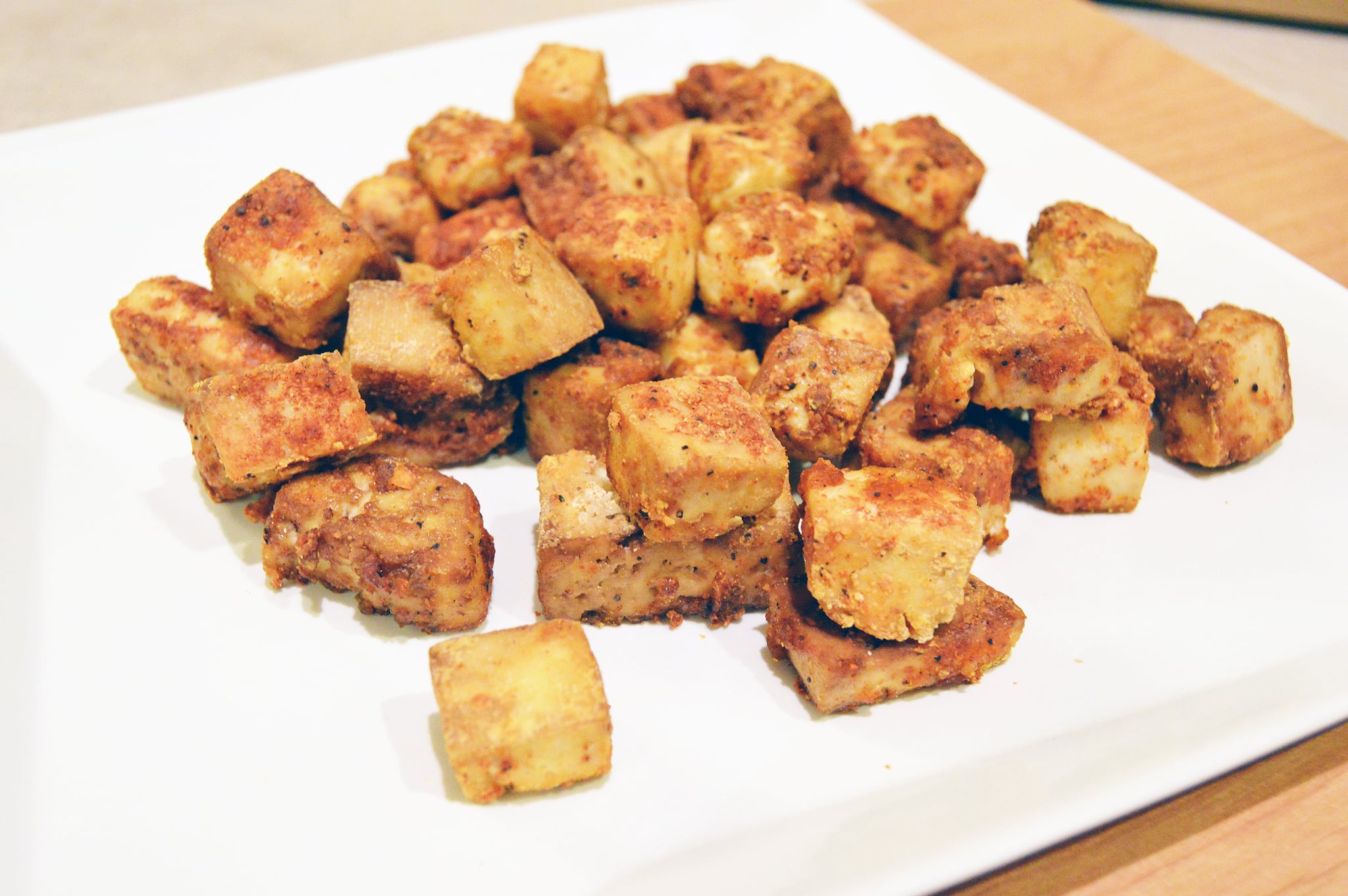 "Is this some kind of pumpkin spice tofu?" I naively wondered as I inspected a package of Foodies Pumfu at my local Whole Foods. I had just walked past an aisle with pumpkin spice cheese and pumpkin spice breakfast sausage, so I wouldn't have been surprised if it was. But pumfu isn't a seasonal tofu like I initially assumed, and it doesn't taste like pumpkin at all either. Pumfu, made entirely of pumpkin seeds, is a soy-free, gluten-free, nut-free tofu alternative that you can enjoy year-round — and trust me, you'll want to, especially if you have dietary restrictions.
Tofu is one of the most versatile vegetarian ingredients to cook with, and as someone who always has it in her refrigerator, I knew I had to put pumfu to the test. Turning to a tried and true air-fryer recipe, I swapped out tofu for pumfu, and the results did not disappoint.
The recipe in question comes from Jessica Hylton-Leckie of Jessica in the Kitchen, and she's developed one of the easiest, fastest, and tastiest ways to make crispy tofu. Firm and extrafirm tofu usually needs to be drained and pressed for 30 minutes before cooking because it's very sponge-like, and you want to ensure it soaks up your marinade and not the water from the package. Fortunately, pumfu comes ready to cook, no pressing or waiting required. That leaves us with a single task: seasoning. When it comes to tofu recipes, I'm pretty heavy-handed with the seasoning and marinating, because tofu is truly a blank canvas. It doesn't taste like much on its own, so of course, I was expecting pumfu to be the same way. But I tried a piece of it right out of the package, and honestly, I could've eaten the whole thing. The texture was a lot firmer than tofu, but nowhere as crumbly as tempeh, and it had a distinct yet mild nutty flavor. It already tasted so good plain and uncooked that the seasoning and the air-frying only served to elevate it to a whole other level.
Is pumfu the new tofu? Only you can decide! Keep scrolling for the full recipe.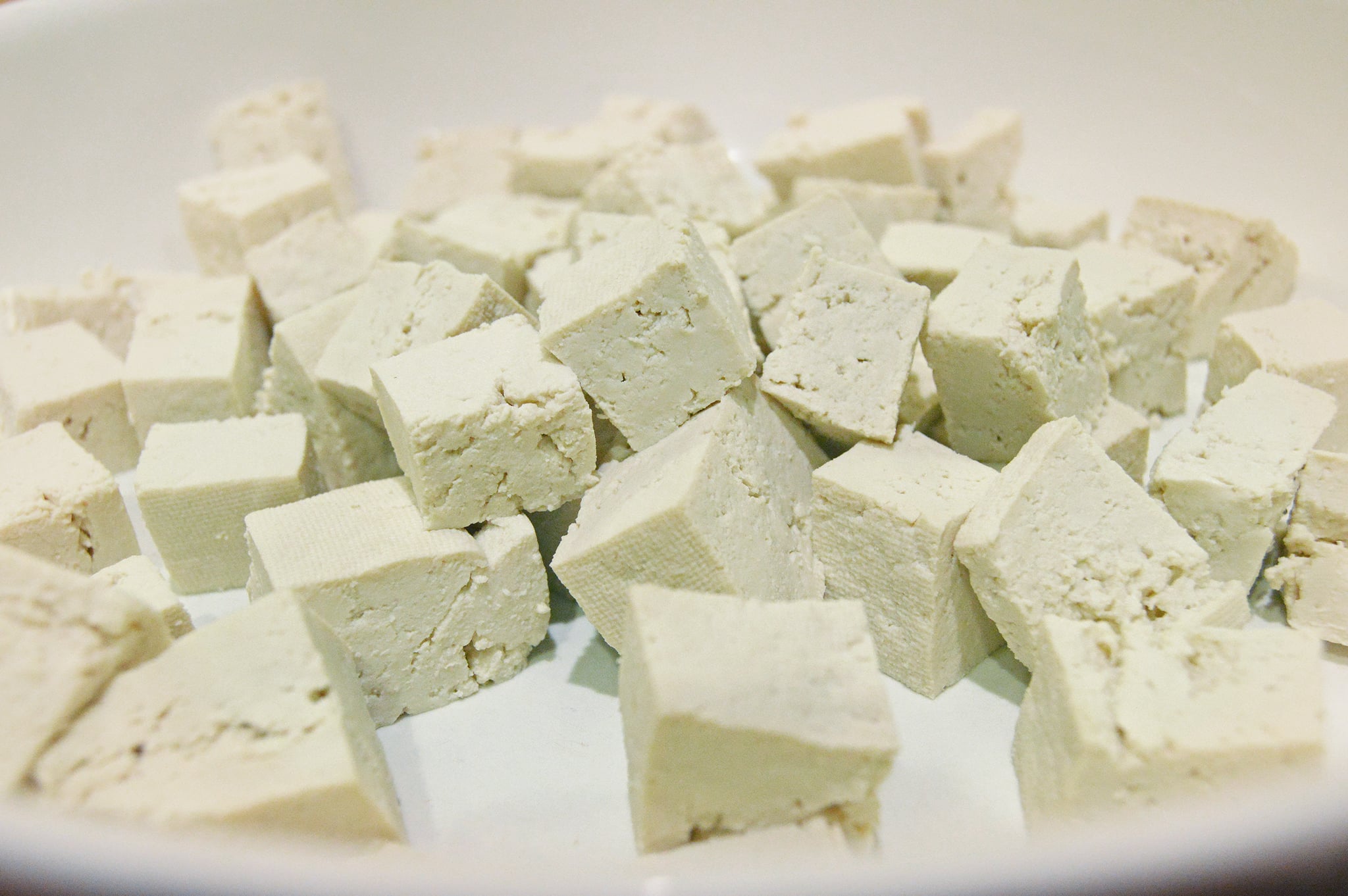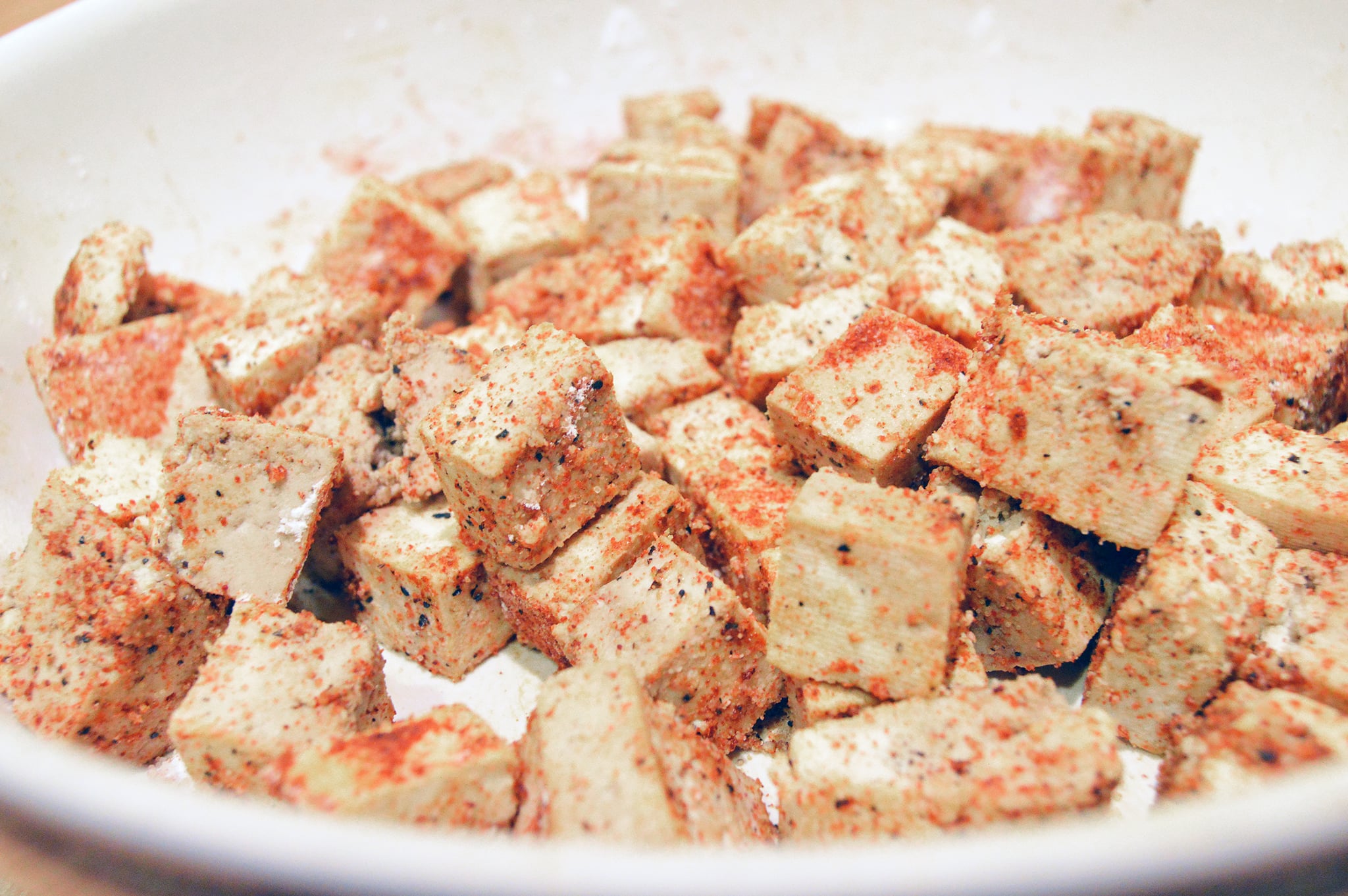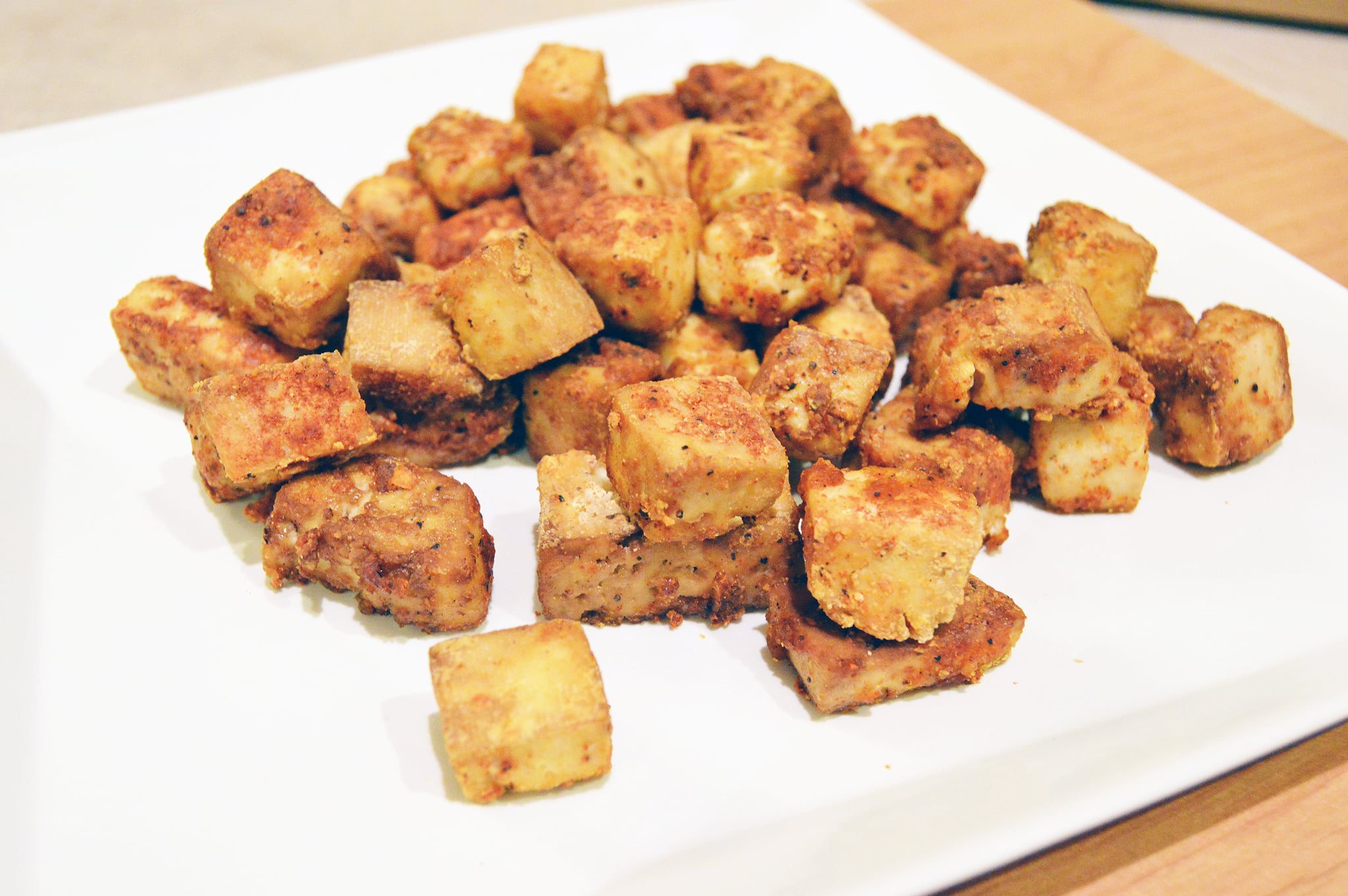 Crispy Air-Fryer Pumfu
Jessica in the Kitchen
Notes
If you prefer your pumfu extra crispy, add 1/2 teaspoon extra sesame oil.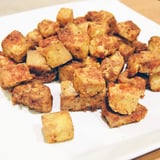 Ingredients
1 block (8 oz.) of pumfu, cut into 1-inch cubes
1 teaspoon garlic powder
1/2 teaspoon onion powder
1 teaspoon paprika
1/2 teaspoon sea salt
2 teaspoons cornstarch
1/2 tablespoon liquid aminos (you can use tamari or soy sauce if you're not gluten-free)
1/2 teaspoon sesame oil or any other oil
1/4 teaspoon ground black pepper
Directions
Place the cubed pumfu in a medium-size bowl. Add in liquid aminos and toss to coat. Add in all the other seasoning ingredients and toss to thoroughly combine.
Place in your air fryer in a single row so that each pumfu piece has a little bit of space around it. Set your air fryer to 400°F. Cook for 10 minutes, shaking the basket after five minutes.
Remove after tofu is cooked. Allow to cool for a few minutes, then serve. Enjoy!
Information
Category

Main Dishes

Yield

4
Nutrition
Calories per serving

320
Image Source: POPSUGAR Photography / Kalea Martin