Anna Kendrick Recalls Emotional Abuse From Past Relationship
Anna Kendrick on Surviving an Abusive Relationship: "Recovery Has Been So Challenging"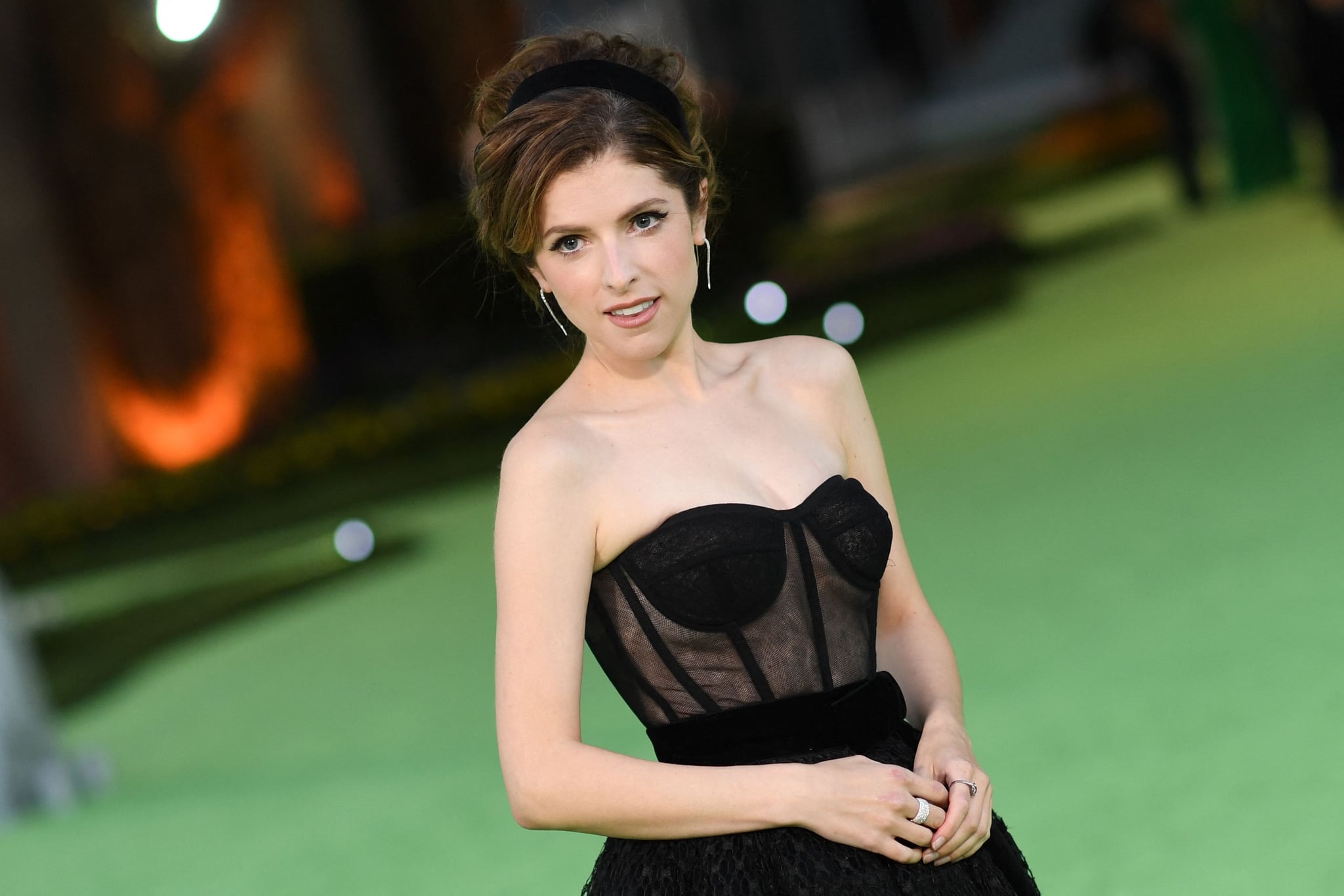 Warning: This post contains mentions of emotional and psychological abuse.
Anna Kendrick is taking on her most intimate role to date. On Sept. 7, Kendrick revealed that her upcoming role in Mary Nighy's "Alice, Darling" — a story about a woman woman trapped in an emotionally abusive relationship with her successful boyfriend, Simon (Charlie Carrick) — resonated with her on a personal level after what she referred to as a recent experience with an emotionally and psychologically abusive partner.
"I was coming out of a personal experience with emotional abuse and psychological abuse," she says about reading the screenplay, according to an interview with People. "I think my rep sent it to me, because he knew what I'd been dealing with and sent it along. Because he was like, 'This sort of speaks to everything that you've been talking to me about.'" The script tells the story of Alice's unraveling during a birthday trip as she grapples with Simon's constant mind games.
"I was in a situation where I loved and trusted this person more than I trusted myself," Kendrick says in the People interview. "So when that person is telling you that you have a distorted sense of reality and that you are impossible and that all the stuff that you think is going on is not going on, your life gets really confusing really quickly." But Kendrick found out that her initial instincts had been correct after all, which she describes as giving her "this kind of springboard for feeling and recovery that a lot of people don't get."
"It kind of helped me normalize and minimize what was happening to me, because I thought, 'Well, if I was in an abusive relationship, it would look like that.'"
While Kendrick declined to name the person she was referring to, reading the script helped her put a name to her experience, something she'd been unable to do during the course of the relationship. "It felt really distinct in that I had, frankly, seen a lot of movies about abusive or toxic relationships, and it didn't really look like what was happening to me," she says. "It kind of helped me normalize and minimize what was happening to me, because I thought, 'Well, if I was in an abusive relationship, it would look like that.'"
Kendrick recalls meeting with Nighy on Zoom and telling her about her personal connection to the script, adding that her own experience had happened so recently that she should not be part of the movie if filming began too soon.
For the "A Simple Favor" star, coming across the "Alice, Darling" script at such a pivotal moment in her life was surprising. "My body still believes that it was my fault," she tells People, adding that digesting what really happened to her has been the "hardest task" of her adult life: "It's incredible the way that recovery has been so challenging."
Recovering from the experience has been difficult, but Kendrick says in the People interview that she's grateful for the relationships she's since built during her time on the "Alice, Darling" set, adding, "Like so many things in life, I think the piece that was most therapeutic was actually building relationships with these collaborators and sharing our personal histories with each other, and then creating this thing together." Sharing such a painful personal experience isn't easy, but Kendrick hopes that the film will help others who are or have been in similar situations see that they do not have to suffer alone.
If you or a loved one are experiencing domestic abuse or are at risk, the National Domestic Violence Hotline has several resources and a 24/7 help line at 1-800-799-7233.