2022 Season of Dance Fitsugar and Class Fitsugar
POPSUGAR's Workout Classes Are Back With a Whole New Vibe
There's never been a better time to work out with POPSUGAR. Whether you have 10 minutes or 30, need a sweat or a simple stretch, or have props or just yourself, we have something for you. The POPSUGAR Fitness YouTube channel — already stacked with nearly 3,000 ready-to-stream workouts and more than six million subscribers — is back with brand-new seasons of our fan-favorite series: Class Fitsugar (our follow-along workout classes of all different types) and Dance Fitsugar (our dance-specific workout class series). You can expect a fresh aesthetic, new trainers and dancers, and creative routines, with more episodes dropping every week. Here's everything you need to know.
Dance Fitsugar
Ready to dance it out? Dance Fitsugar is back with a cast of amazing dancers who are ready to guide you step by step through routines that'll get your heart pumping and add some new moves to your repertoire. Whether you're a seasoned vet on the dance floor or a newbie who just wants to move, these dancers (who you may recognize from your TikTok FYP!) will make sure you have an absolute blast.
Catch the first new episode when it drops on the POPSUGAR Fitness YouTube channel this Friday, Sept. 9, at 9 a.m. ET/6 a.m. PT, and be sure to subscribe so you don't miss a single eight count.
Meet Our Dance Fitsugar Hosts
Janelle Ginestra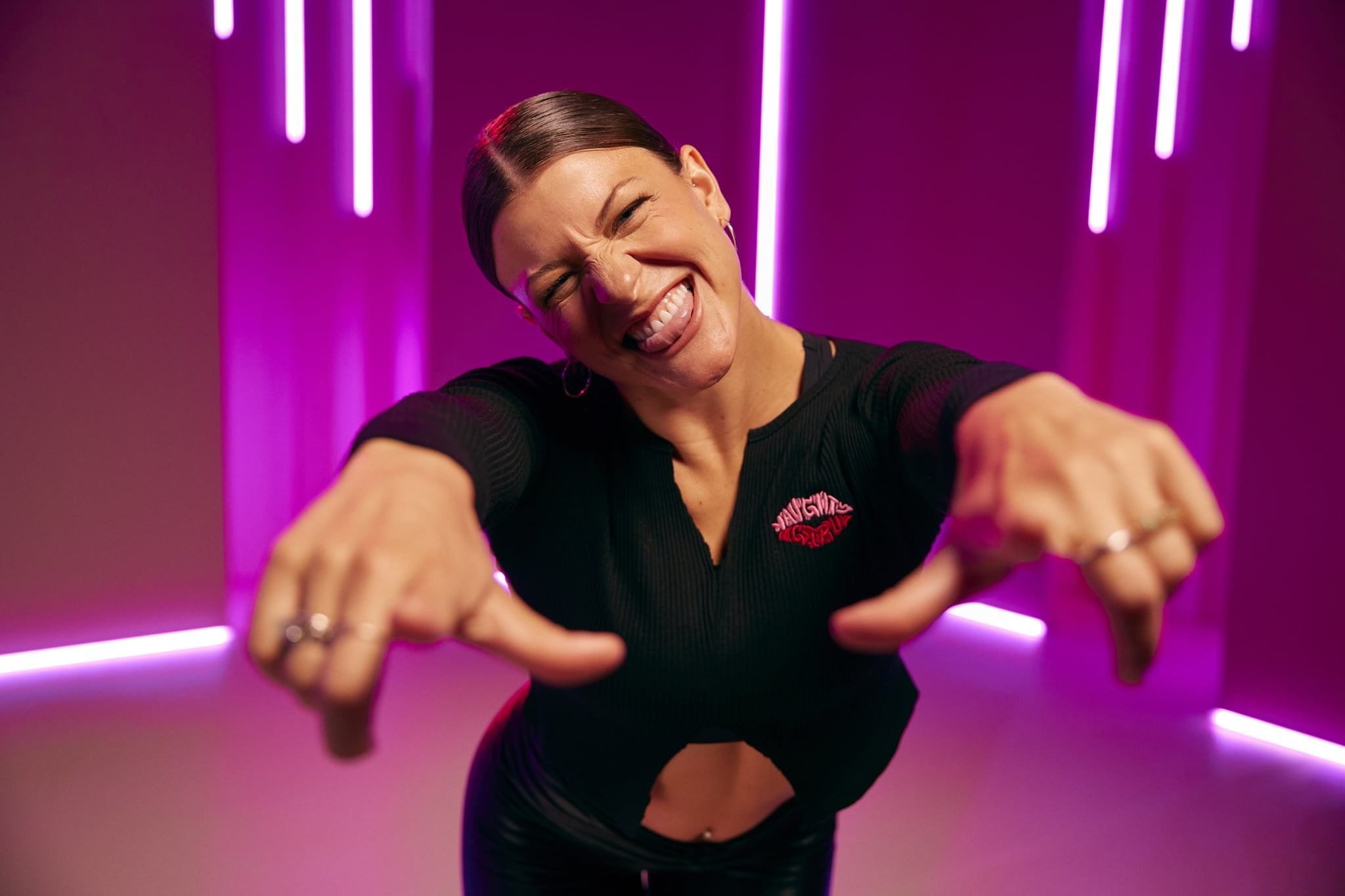 Image Source: POPSUGAR Video
Janelle Ginestra is a professional dancer and choreographer (working with stars like Pink, Jennifer Lopez, Nicki Minaj, and J Balvin) and creator of Naughty Girl Fitness. Join her for spicy, one-of-a-kind workouts that are challenging and fun. Read more about Ginestra here.
Sheela Awe
Image Source: POPSUGAR Video
Sheela Awe is a content creator, host, choreographer, and entertainer born in South Korea, raised in South East Asia, and educated at The New School in New York. She loves including humor in her content because she thinks laughter is the best medicine.
Amanda LaCount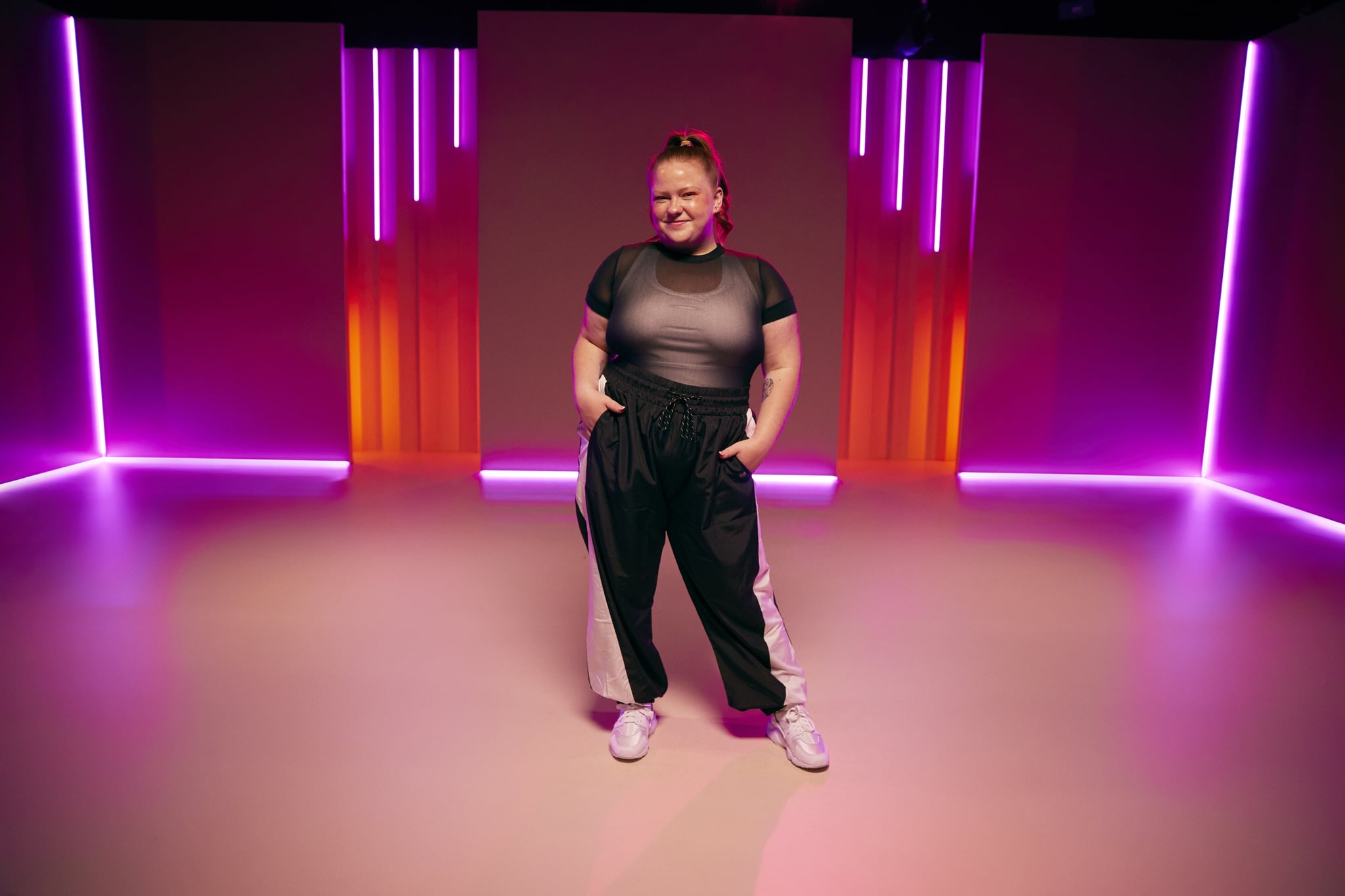 Image Source: POPSUGAR Video
Amanda LaCount is a dancer, choreographer, actress, model, and creator of the #BreakingTheStereotype movement, which promotes the belief that any "body" can be a dancer. She's performed with Rihanna, Lady Gaga, Katy Perry, Lizzo, and Meghan Trainor and on "Dancing With the Stars."
Charlize Glass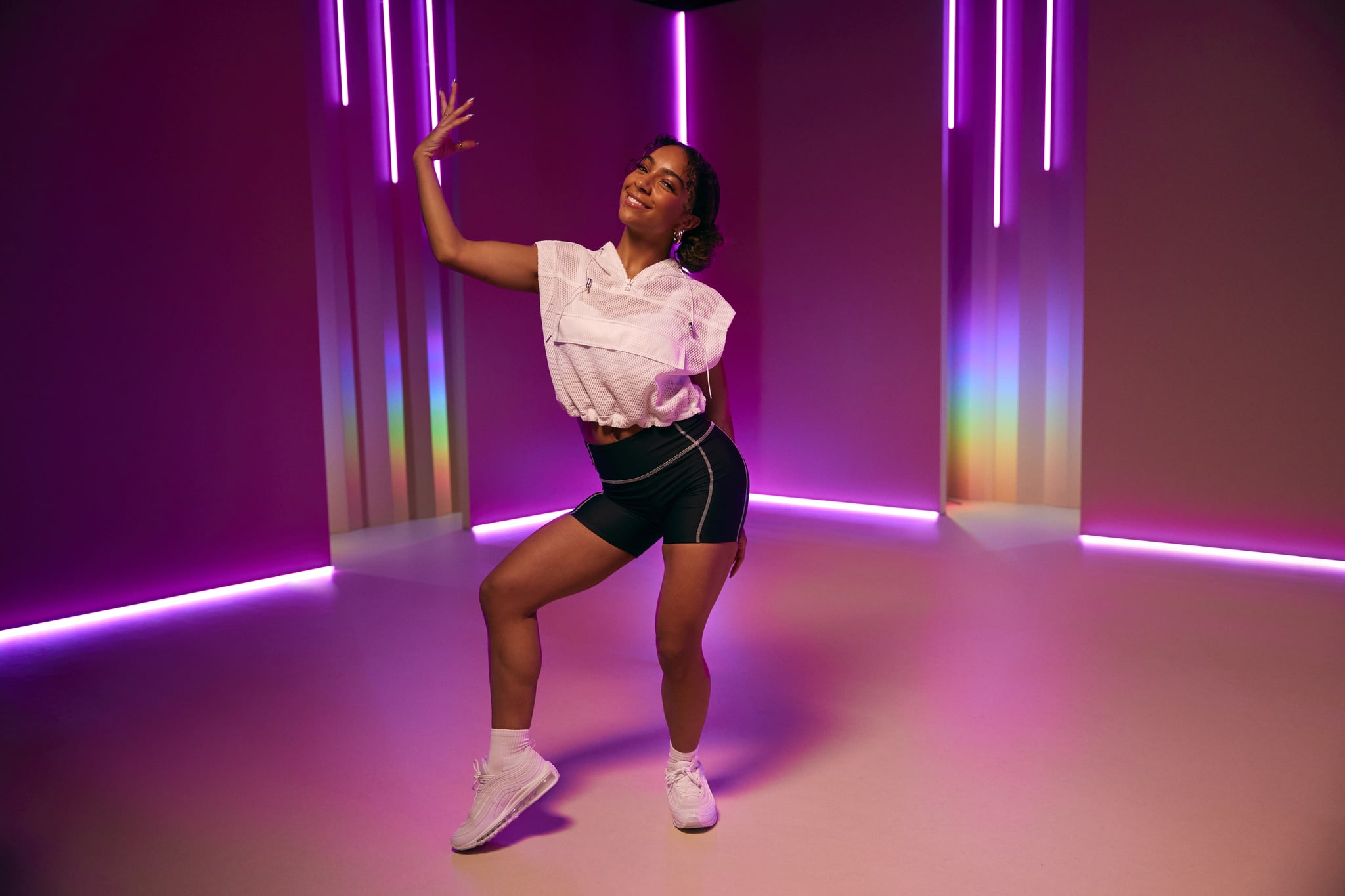 Image Source: POPSUGAR Video
Charlize Glass's dance stardom started at a young age with commercials, music videos, "America's Best Dance Crew," and major award shows. She's also performed with Missy Elliott at the Super Bowl XLIX halftime show and on NBC's "World of Dance."
Christina "Poofy" Moffitino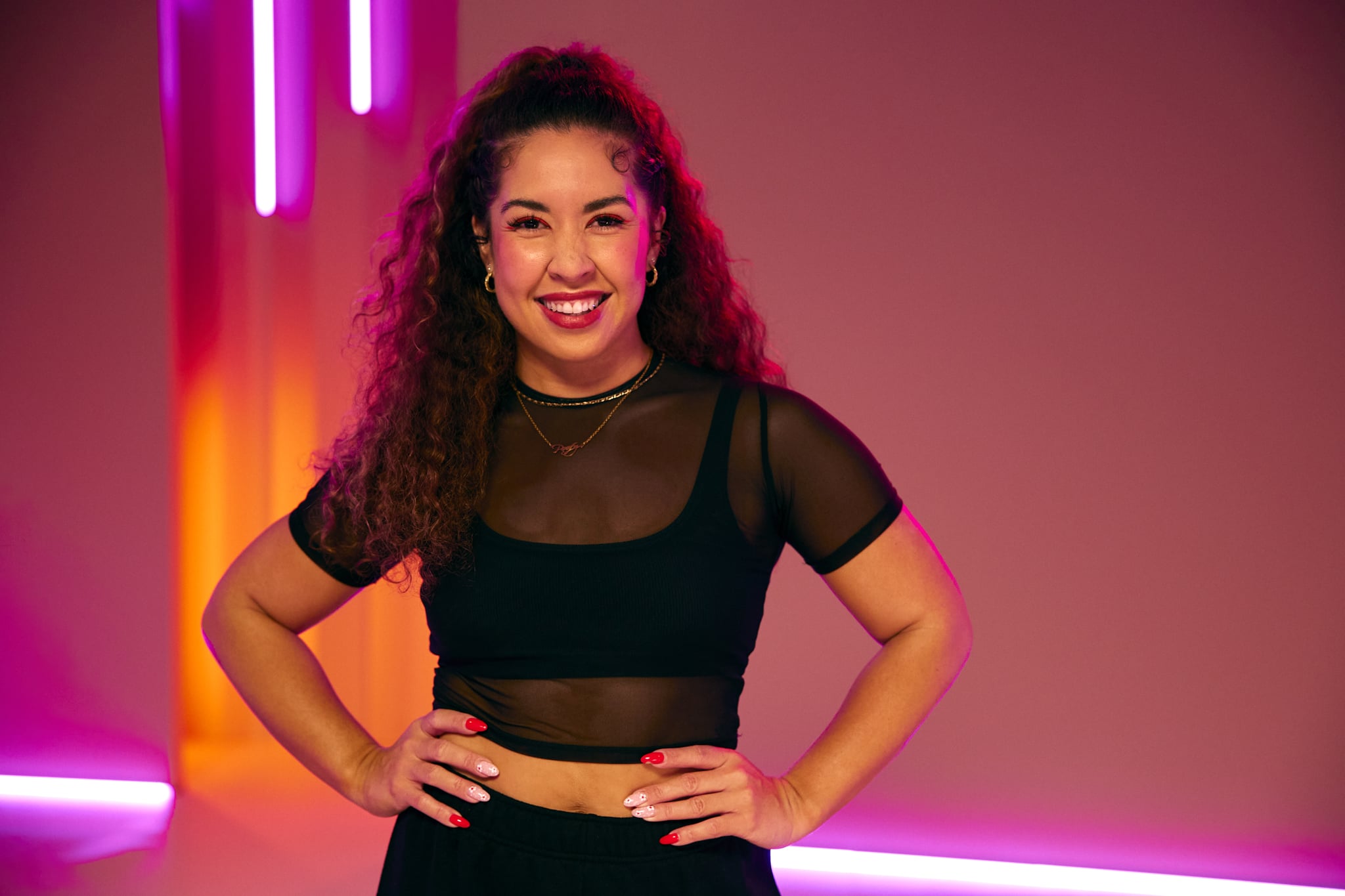 Image Source: POPSUGAR Video
Christina Moffitino, aka Poofy, is a certified group fitness instructor and a professional dancer and choreographer with over 10 years of experience on stages around the world. She's passionate about spreading love and light through movement.
Class Fitsugar
Whether you're looking for HIIT, low-impact cardio, or beginner-friendly workouts, Class Fitsugar has something for you. The newly launched season features a brand-new look but brings back the same strengthening, heart-pumping, empowering, and downright feel-good workouts you know and love.
Check out new episodes as they drop on the POPSUGAR Fitness YouTube channel every Sunday and Wednesday at 12 p.m. ET/9 a.m. PT, and be sure to subscribe so you don't miss the next workout with your favorite trainer.
Meet Our Class Fitsugar Trainers
Jasmine Blocker
Jasmine Blocker is a Team USA and world champion track athlete, mental health advocate, and personal trainer with a passion for helping people strengthen their minds and bodies. As a trainer, she designs sustainable strength workouts to fit busy lifestyles. Read more about Blocker here.
Natalie White
Natalie White is a professional dancer, world traveler, and NASM-certified trainer who brings fun — and her British humor — to every workout. Her high-energy workout style will help you perfect your form and push yourself to the max. Read more about White here.
Khetanya Henderson
Khetanya Henderson is a certified Pilates instructor, NASM-certified trainer, and former collegiate soccer player. In addition to teaching all kinds of fitness, she's an actor and dancer, appearing in commercials and on stage with Cirque du Soleil. Read more about Henderson here.
Rachel McClusky
Rachel McClusky is the creator of the Recharge Method and a NASM-certified trainer who's taught cycling, boxing, strength training, and more. Her mission? To help people connect to their intention and purpose through movement that feels amazing. Read more about McClusky here.