And Just Like That: Lisa Todd Wexley Is Our New Style Icon
How LTW Became And Just Like That's Breakout Style Star
As POPSUGAR editors, we independently select and write about stuff we love and think you'll like too. If you buy a product we have recommended, we may receive affiliate commission, which in turn supports our work.
If you stop to read the comments on the And Just Like That costumes Instagram page, run by wardrobe extraordinaires Molly Rogers and Danny Santiago, you'll quickly find Lisa Todd Wexley (aka LTW) to be the new breakout style star from the HBO Max reboot series. Played by Nicole Ari Parker (also famous for her roles in Boogie Nights, Remember the Titans, and Showtime's Soul Food), Lisa is Charlotte's newest friend, and, according to many eagle-eyed fans, hands down the show's best-dressed character.

"By her third fitting, she would be like, 'Oh, let me double necklace this.'"
"PLEASE tell me about her magnificent bracelet she wore on her left wrist at the fundraiser?" one user posted under a still from episode seven. "You could put anything on her and she would look amazing," someone else wrote under a chic YSL look from a fitting for a scene that ended up being an outtake.
Being internationally recognized for her fashion sense is, in fact, part of her character's storyline, according to Santiago. People are fast taking a liking to her taste in bold, chunky jewelry, and these accessories — many of which have intriguing backstories — were sourced specifically based on the beginnings of her mood board.
"Once we saw [Nicole] and we saw her stature and how she could handle clothes, we brought all this stuff into the fitting room and it just all came together," Santiago told POPSUGAR. "We knew we wanted bold pieces, but sometimes that can overwhelm the actor, but she really felt it. She put it on and she was like, 'Oh yes, give me more.' She would go and grab more rings."
Rogers agreed, joking, "I think we kind of created a monster with her. By her third fitting, she would be like, 'Oh, let me double necklace this.' She started really loading it up."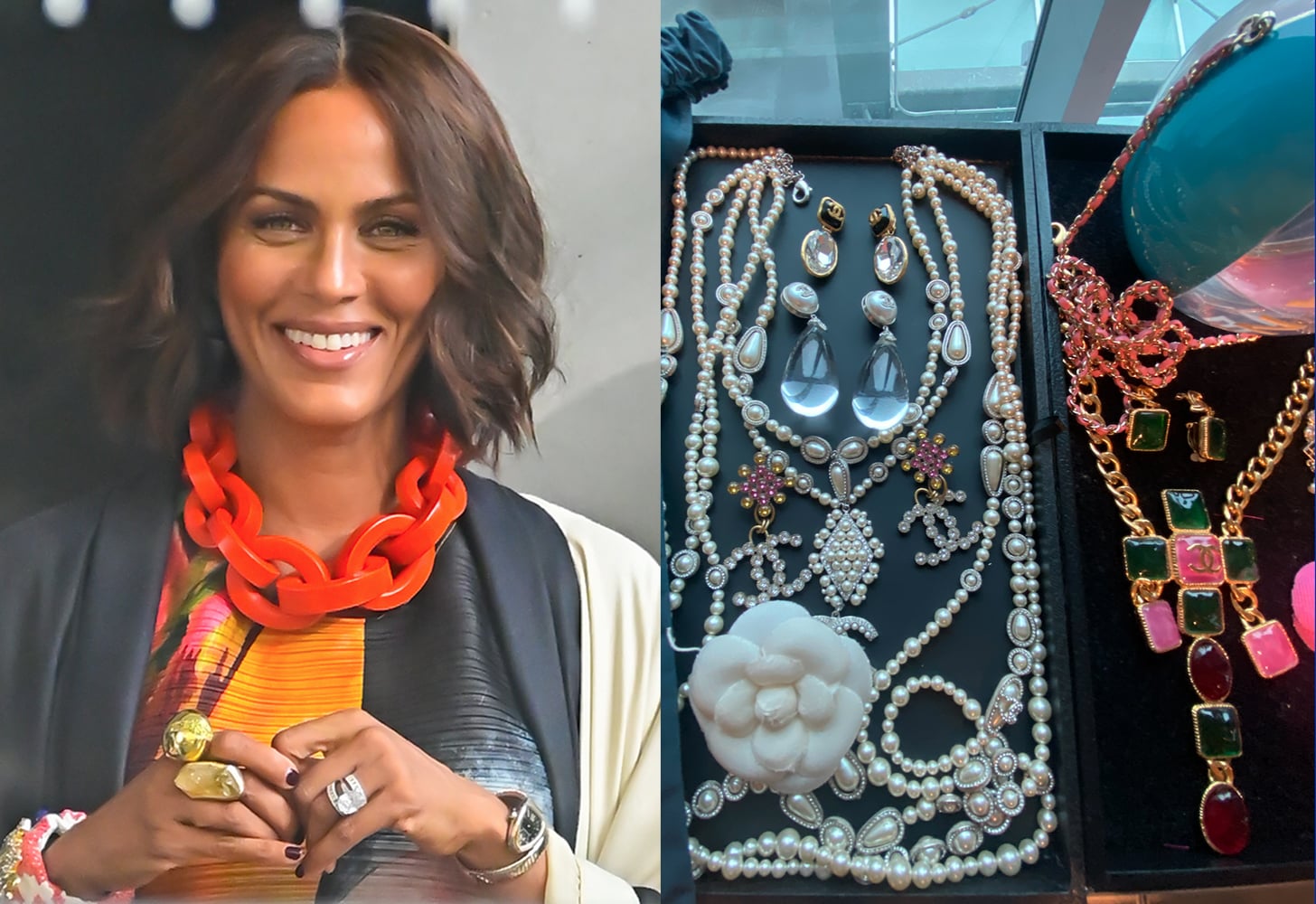 Image Source: Getty and courtesy of Molly Rogers
A lot of LTW's jewelry is sourced from Patricia Von Musulin, an internationally renowned designer who has set out to redefine the notion of accessories, and Monies, a family-run Danish company started in the '70s. And then there is Ana Srdic, a designer, anthropologist, and entrepreneur from South Africa who provided a lot of the stunning gemstone rings you see LTW wear. While a lot of her pieces cost a pretty penny, some of them can truly be considered investment items and are still available to shop. Ahead, we break down luxurious LTW outfits one by one.