Watch Kim Kardashian Struggle to Climb Stairs in Tight Dress
Kim Kardashian Struggles to Walk and Climb Stairs in Skintight Chain-Mail Gown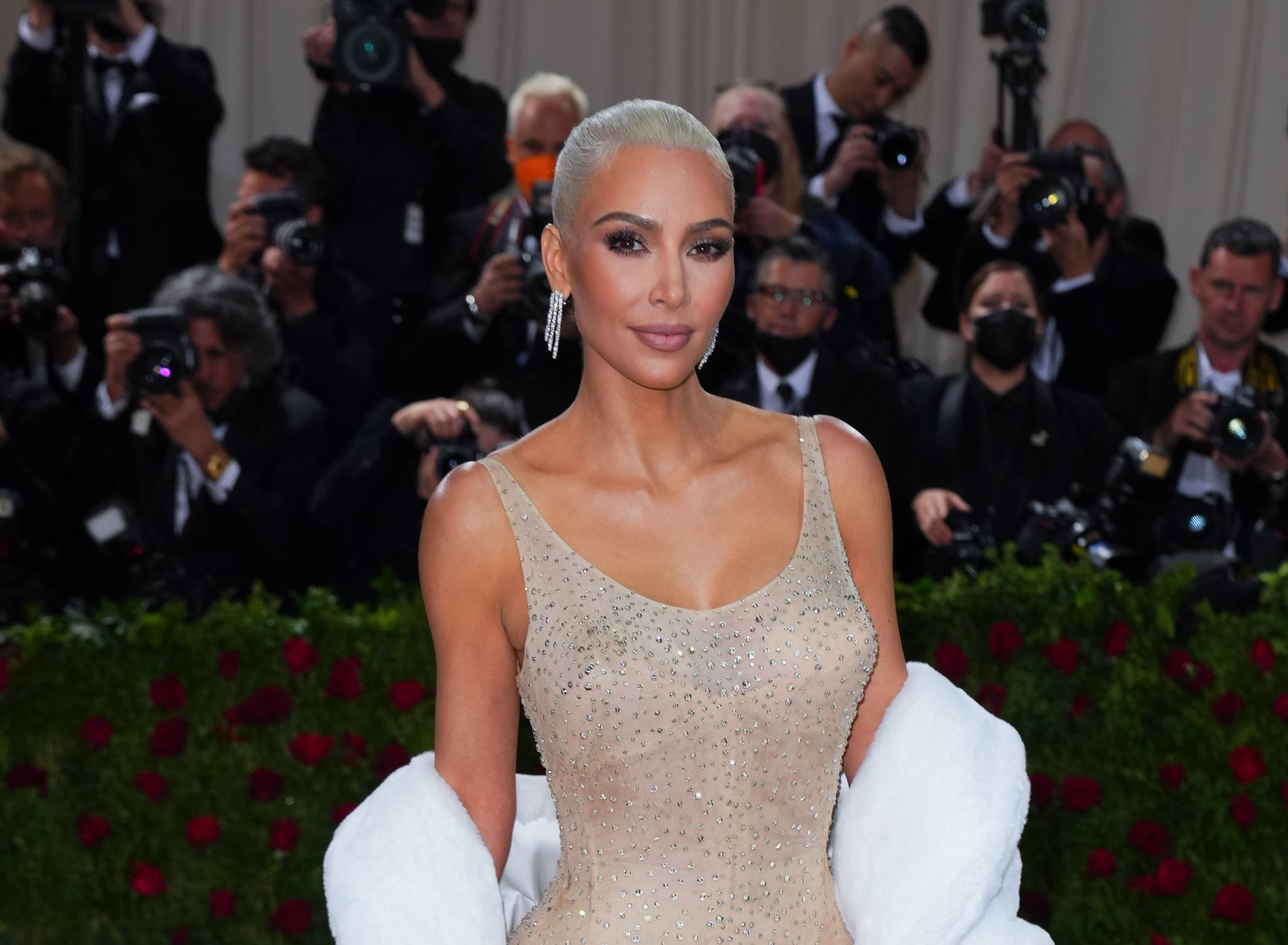 Image Source: Getty / Gotham
If gracefully waddling up stairs in a skintight dress were an Olympic sport, Kim Kardashian would win gold every time. The Skims founder just proved her mastery of the skill while climbing several flights in a formfitting chainmail dress during Milan Fashion Week.
In a behind-the-scenes video captured and first shared by her former assistant Steph Shepherd, Kardashian is seen struggling to walk in a tapered silver gown that ties at the ankles and laces all the way up both sides. Upon reaching the first step, she grabs onto the handrail for support and bunny-hops up a few while clutching onto her matching handbag. The next clip shows two people helping her ascend and zooms in on the bottom of her dress to show just how tight the material is around her feet.
After Kardashian asks, "Is there an elevator?," to no avail, she forges onward up the seemingly endless staircase until finally reaching a car, where she plops onto a seat with her legs stretched straight out. We've gotta hand it to her: the dedication is unmatched.
The funny moment is just another example of Kardashian going to great lengths for a fashion statement. The aspiring lawyer famously forwent sitting and using the restroom in her corseted, crystal-adorned Thierry Mugler dress at the 2019 Met Gala, and she squeezed into a head-to-toe latex Balmain look for a Paris Fashion Week outing with sister Kourtney Kardashian two years ago — the latter of which was hilariously documented on "Keeping Up With the Kardashians." Oh, and let's not forget that time she showed up to a Balenciaga dinner party wearing a full plastic face mask. We've gotta hand it to her: she's nothing if not dedicated.