Book a Disney Winnie the Pooh Tree-House Airbnb in England
This Winnie the Pooh Tree House Is the Perfect $105 Getaway For Disney Fans
What do you do when you are a Disney-appointed Winnie the Pooh illustrator who curated a tree house straight out of the Hundred Acre Wood? You put it up on Airbnb, naturally!
Kim Raymond, who has been drawing the iconic bear for more than 30 years, brought his fictional home to life, and fans can book a coveted stay for just $105 per night.
Situated in England's Ashdown Forest, the inspiration for author A.A. Milne's Hundred Acre Wood, the custom-built home includes charming references to the original Pooh tales — just look at the playful wallpaper inspired by illustrator E.H. Shepard. It's nestled amid exposed tree branches, the doorway has the classic "Mr. Sanders" inscription, and the kitchen cupboards are lined with "hunny" pots.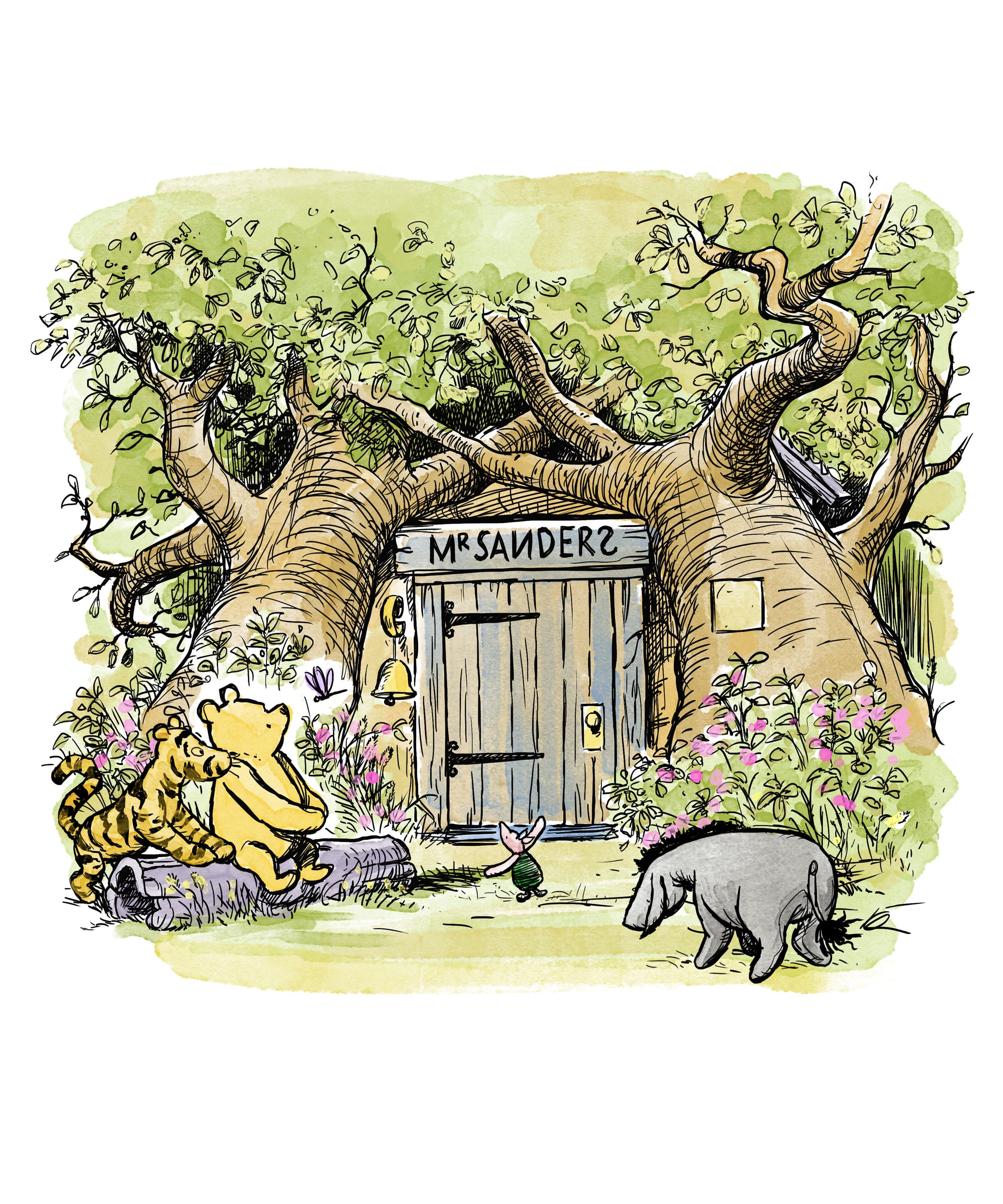 The Bearbnb, as it is affectionately called, sleeps four guests — perfect for the Piglet, Tigger, and Eeyore in your life — who will be taken on a guided tour through the original Hundred Acre Wood, play Poohsticks on the iconic Poohsticks Bridge, and enjoy a smackeral of locally sourced honey-inspired meals.
For their part, however, they'll have to abide by a few strict rules:
Strictly no heffalumps inside the house
Hands are to be kept out of the honey pots
A snack of "a little something" is encouraged at 11 a.m.
Multiple naps are permitted
No pets (other than Roos)
No smoking, as you'll upset the bees
Oh, and there's one other catch. Raymond will host just two separate stays on Sept. 24 and 25, and if you're interested, you'll need to mark your calendar for Sept. 20 at 9 a.m. ET, when the listing opens up.
"Winnie the Pooh is a childhood jewel beloved by families the world over," Airbnb's global head of hosting, Catherine Powell, said in a statement. "This year, the original books celebrate their 95th anniversary. What better way to commemorate A.A. Milne's classic work than with these two once-in-a-lifetime stays in the original Hundred Acre Wood."
It's truly, as Pooh would attest, a perfect place to do nothing.
Considering a visit? Ahead, see more photos of Disney's adorable — and surprisingly affordable — Bearbnb.