Olympian Lolo Jones Talks Fertility at Age 40
Olympian Lolo Jones Shares About Freezing Her Eggs at Age 40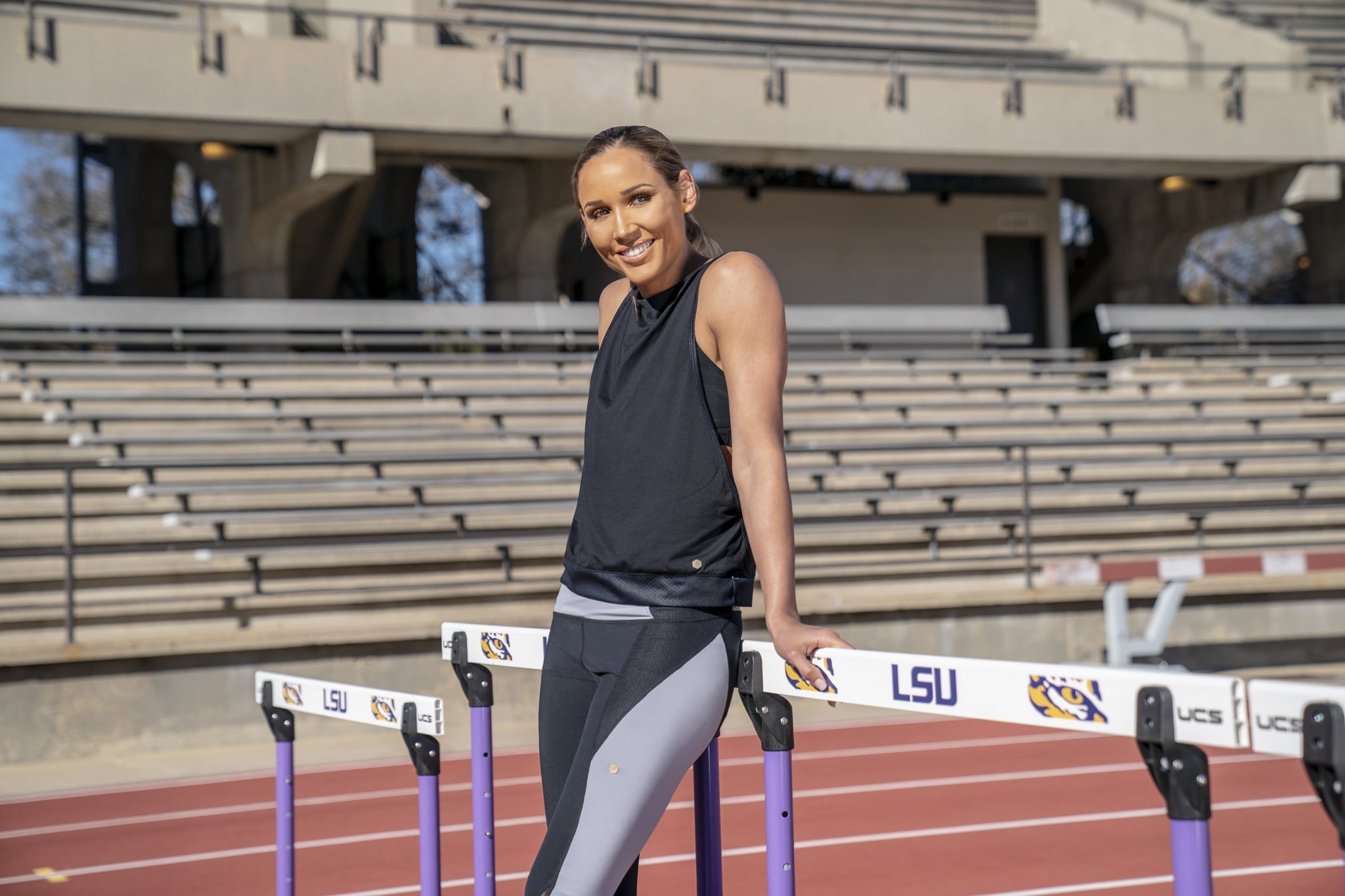 Image Source: Getty / Skip Bolen
Lolo Jones got candid on Instagram today about starting her fertility journey. Both a track star and bobsledder, Jones is notably one of the few Olympians who's participated in both summer and winter competitions. But outside of being a fierce competitor and wanting to win Olympic medals, one of the things Jones has longed for the most is becoming a mother.
In an emotional post and video, Jones reflected on her upcoming 40th birthday. "Terrified. 15 days before I turned 40. nothing has scared me more than feeling like I'm running out of time to have a family," she wrote in her caption.
Jones originally wanted to freeze her eggs when she was in her early 30s. But "I just kept thinking I will meet my husband and things will all work out. Well here I am almost 10 years later and it hasn't," she wrote.
The athlete decided to pursue egg freezing on her own in the hopes of starting a family in the future. She worked with Frame Fertility and praised the medical team in her caption, stating that "the team was incredible."
In the video, Jones revealed that in her initial fertility appointment, she found out she had an ovarian cyst the size of a tennis ball. It's unclear if Jones had the cyst removed, but she did report that after some routine tests, her AMH levels were still high. A person's AMH, or antimullerian hormone, is used to indicate their egg count. The news came as a huge relief to Jones, who wrote, "[the Frame Fertility team] first checked my AMH levels which showed I had a great egg reserve for my age! 3.2!! Praise God SHE's FERTILE 🙌🏽🙌🏽 so now that I looked eligible to start the egg freezing process my journey began."
Not afraid to highlight the less-glamorous aspects of fertility treatment, Jones included a clip of herself injecting shots into her abdomen, writing that the shot was just one of many she'd have to do over 11 days. Though she didn't specify exactly what the shots were in the video, hormone medications are a typical part of the egg-preservation process. According to the fertility and egg-freezing clinic Extend Fertility, hormone medication is injected for eight to 12 days to stimulate the ovaries to produce multiple eggs. Having "[m]ultiple eggs is important because not every egg will lead to a baby, no matter how young you are. Freezing multiple eggs increases the doctor's chances of finding healthy eggs later," the site reads.

This isn't the first hurdle the track star has had to overcome. Growing up, Jones was often homeless along with her four siblings and mother. She worked minimum-wage jobs to pursue her Olympic dreams. Her luck and life changed after scoring sponsorships with sports brands like Oakley and Asics, allowing her to pursue track full-time. "I went from eating ramen noodles to steak, fish and chicken — what an athlete should be eating," she told the Deseret News
Now, Jones is encouraging other women to learn from her journey and be proactive about their reproductive health, especially if starting a family is important to them. "I want to encourage women to check into this earlier. Not every woman is the same. You can be 35 years old and have the egg count of someone who is 25 or you can be 25 years old and already losing your eggs at a high rate."
Promising more updates on IVF in the future, Jones concluded, "If you know you want to start a family but just can't do it now maybe for career reasons or you don't have a husband look into freezing your eggs."