Baby Yoda Cheesy Tots and Frozen 2 Mac and Cheese Bites
Cue Your Kids' Excitement: Baby Yoda Cheesy Tots and Frozen 2 Mac and Cheese Bites Exist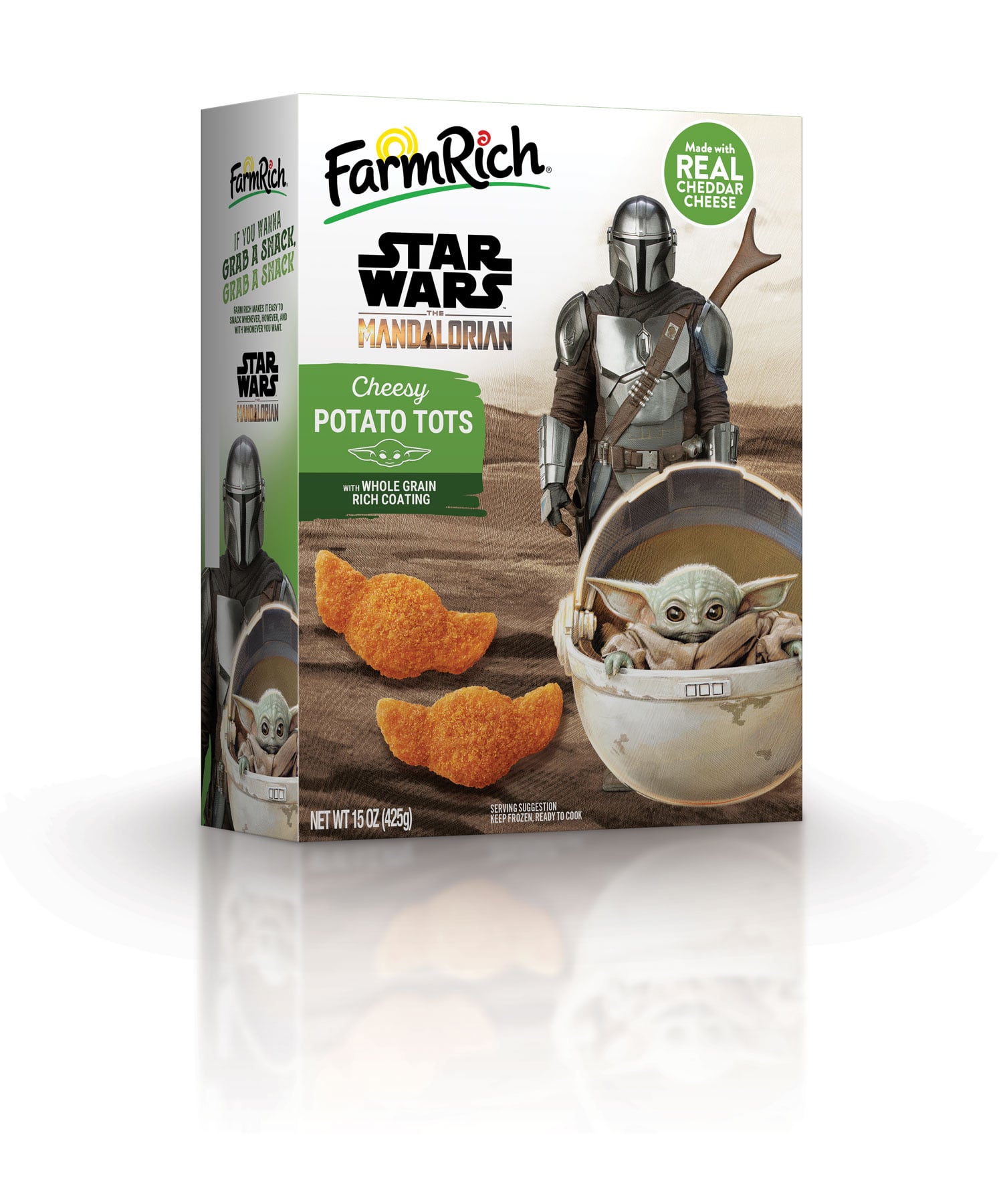 Your family's dinner plans just got Disney-fied. Your side dishes are about to align with the Force thanks to Farm Rich's new Star Wars Mandalorian Cheesy Potato Tots and frozen is taking on a whole new meaning with these Frozen II Mac & Cheese Bites.
The Star Wars tots, which come in the shape of Grogu — aka Baby Yoda — and the Frozen mac and cheese bites, which are shaped like Elsa's Snowflake and an Enchanted Forest Leaf, are made with 100 percent real cheddar cheese; a whole grain-rich coating; and have eight grams of protein as well as 10 percent of the daily recommended calcium and fiber per serving. Both products qualify for the Disney Check and Star Wars Check, which means that they meet The Walt Disney Company Nutrition Guideline Criteria.
These delicious mealtime treats will be available in a Walmart freezer aisle near you (and online!) starting this month for around $6 per 15-ounce box.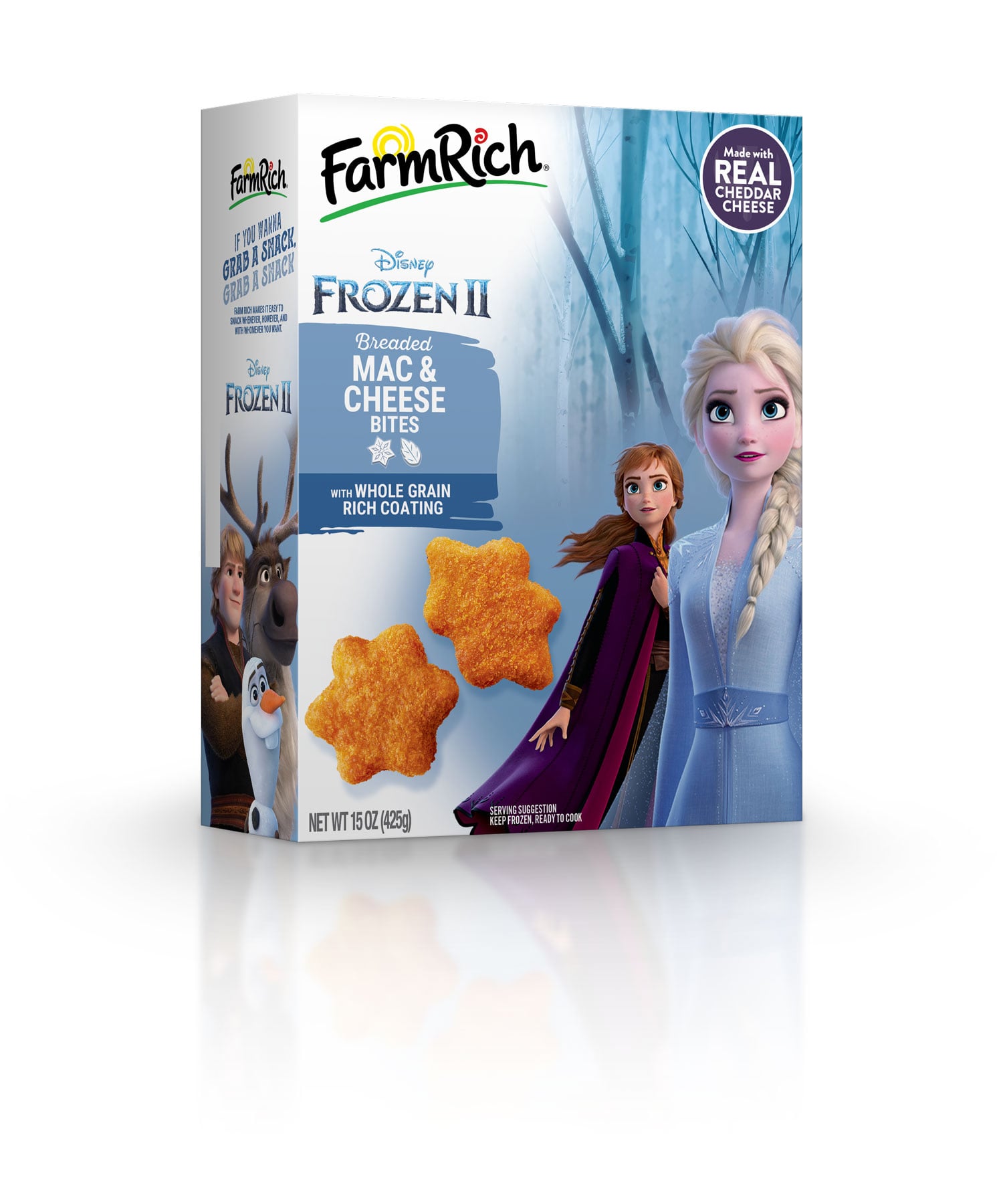 Image Source: Farm Rich