Baby Burrito Blanket
This Blanket Turns Your Baby Into an Actual Burrito, and Holy Guacamole, It's SO Cute
As POPSUGAR editors, we independently select and write about stuff we love and think you'll like too. POPSUGAR has affiliate and advertising partnerships so we get revenue from sharing this content and from your purchase.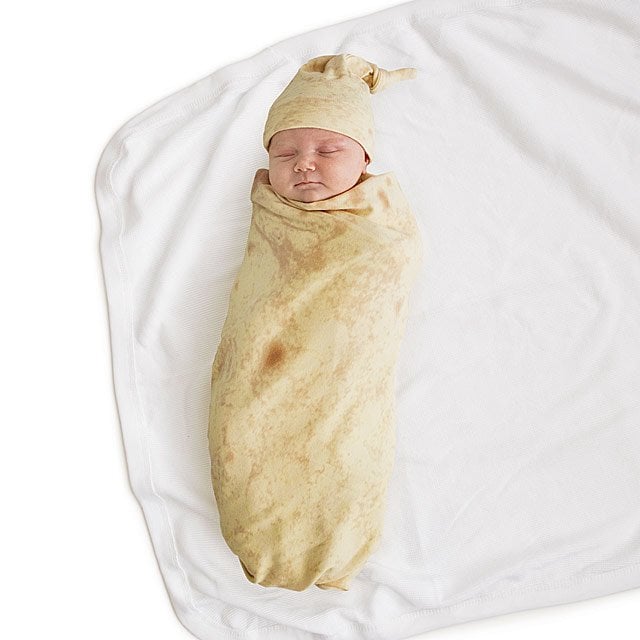 I may not have a child yet, but you better believe I've already got a mental list of cute clothes and accessories I intend on dressing my future baby in — and this burrito blanket is now at the tippy top of said list. Designed to look just like a circular tortilla shell, the adorable swaddle blanket was first discovered by This Is Insider after a similar made-for-adults version went viral on Twitter. Needless to say, this teeny-tiny alternative is approximately 3,000 times more delightful — especially because it comes with a matching cap!
Made with a breathable cotton-polyester fabric blend, the $48 swaddle blanket is intended for babies age newborn to 4 months, and it's available for purchase through Uncommon Goods. So far, the funny product has gotten pretty rave reviews, both from parents who've wrapped their own bundles of joy in it and from customers who've given it as a gift. "This was a great baby gift that stood out in a sea of bland baby gifts. The expecting couple said it was their most favorite present," one reviewer wrote. Another happy customer wrote, "Great fit, great quality, we have had a lot of compliments!" Yep, I'm officially sold!
Buy the Burrito Swaddle Blanket Here: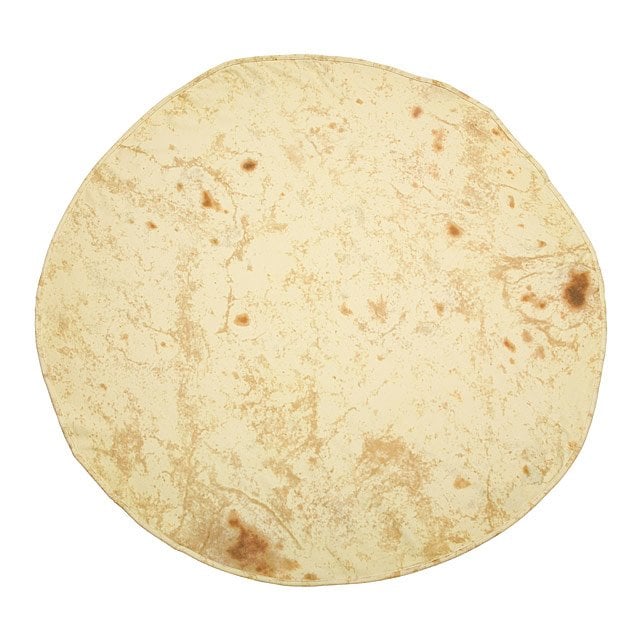 Burrito Swaddle Blanket ($48)
Image Source: Uncommon Goods