Did Chadwick Boseman Film Black Panther 2?
Marvel Confirms Black Panther 2 Will Not Recast T'Challa Following Chadwick Boseman's Death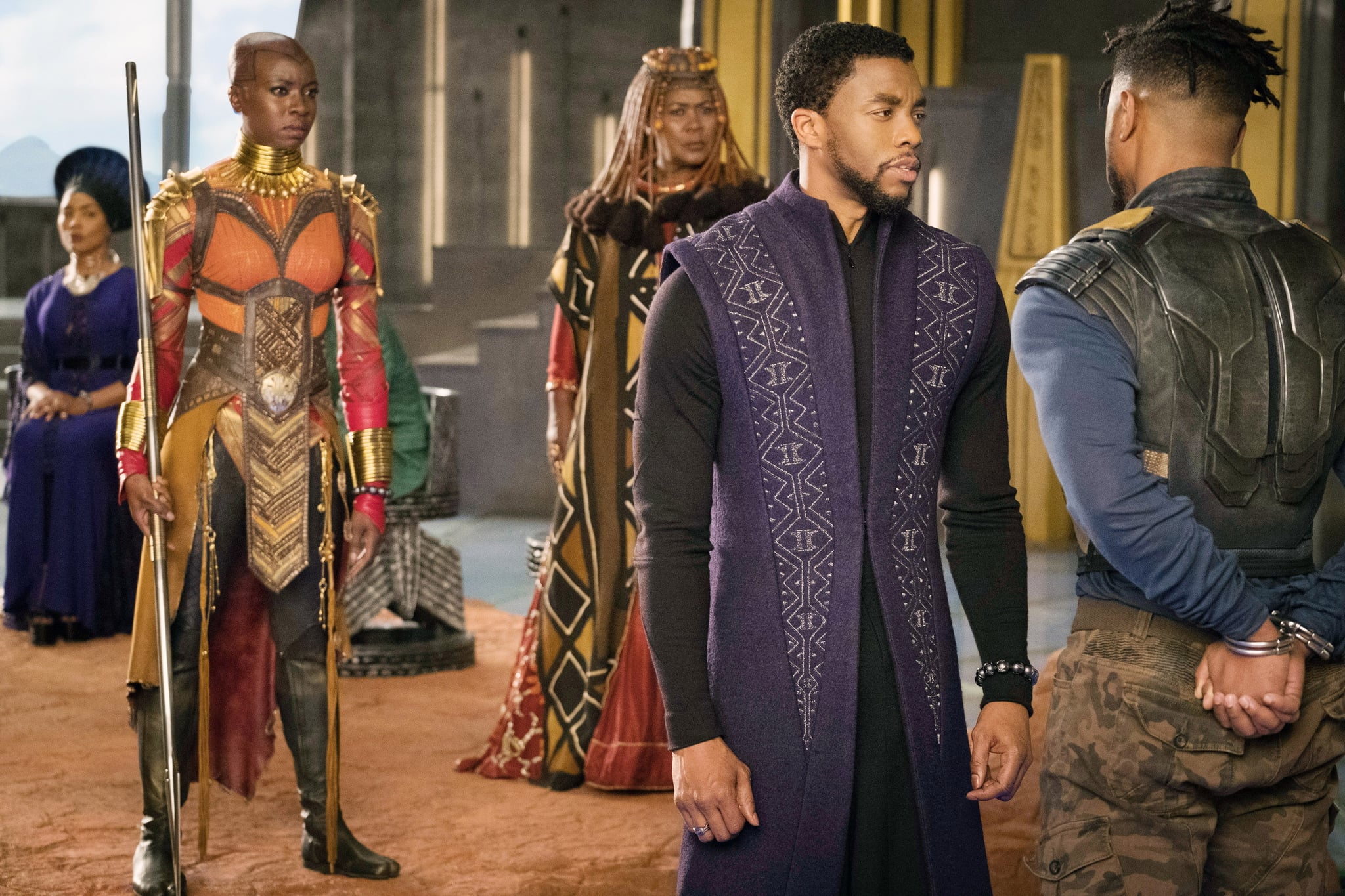 Following Chadwick Boseman's death in August 2020, fans had mixed feelings about the role of King T'Challa getting recast in Black Panther 2. During Disney's Investor Day event in December 2020, Marvel confirmed Boseman would not be replaced with another actor, and acknowledged his devastating death. "Chadwick Boseman was an immensely talented actor and an inspirational individual who affected all of our lives professionally and personally," said Marvel president Kevin Feige. "His portrayal of T'Challa the Black Panther is iconic and transcends iteration of the character in any other medium from Marvel's past."
Feige continued, "To honor the legacy that Chad helped us build through his portrayal of the king of Wakanda, we want to continue to explore the world of Wakanda and all of the rich and varied characters introduced in the first film."
Marvel producer Nate Moore, who worked on the first Black Panther, reflected on the decision not to recast for the sequel during a recent appearance on the podcast The Ringer-Verse. "I'm being quite honest. You will not see T'Challa in the MCU 616 universe," he said. "We couldn't do it." Moore explained that he and director Ryan Coogler had a "fast conversation" following Boseman's death about the potential of recasting and ultimately concluded that since "so much of T'Challa in the MCU on the screen . . . is tied to Chadwick's performance," it didn't seem right to replace him. Disney did not provide any other details about the Black Panther sequel, which is set to be released on July 8, 2022.
On Aug. 28, 2020, Boseman's Twitter account confirmed the 43-year-old actor's death after a four-year battle with colon cancer. He's remembered for several important and memorable roles, including Thurgood Marshall in Marshall, Jackie Robinson in 42, and Norman Earl "Stormin' Norm" Holloway in Da 5 Bloods, and, of course, for his time as T'Challa/Black Panther in the Marvel Cinematic Universe.
Boseman first appeared in the MCU during Captain America: Civil War before stepping into the coveted suit for Black Panther. The Coogler-directed film shattered box-office records and ushered in a much-needed standard of onscreen representation in the superhero world.
Unsurprisingly, the Black Panther sequel was set into motion as part of Marvel's Phase Four, in which Boseman was expected to return as the lead. However, after news of Boseman's death, fans requested that the role of King T'Challa not be recast. Black Panther viewers hoped the MCU wouldn't replace Boseman with another actor, and instead suggested Letitia Wright's Shuri become the leader of Wakanda.
Following Boseman's death, Feige issued a statement: "Chadwick's passing is absolutely devastating. He was our T'Challa, our Black Panther, and our dear friend. Each time he stepped on set, he radiated charisma and joy, and each time he appeared on screen, he created something truly indelible. He embodied a lot of amazing people in his work, and nobody was better at bringing great men to life. He was as smart and kind and powerful and strong as any person he portrayed. Now he takes his place alongside them as an icon for the ages. The Marvel Studios family deeply mourns his loss, and we are grieving tonight with his family."