Why Is Atlanta Ending After Season 4?
Donald Glover on Why "Atlanta" Is Ending After Season 4: "Death Is Natural"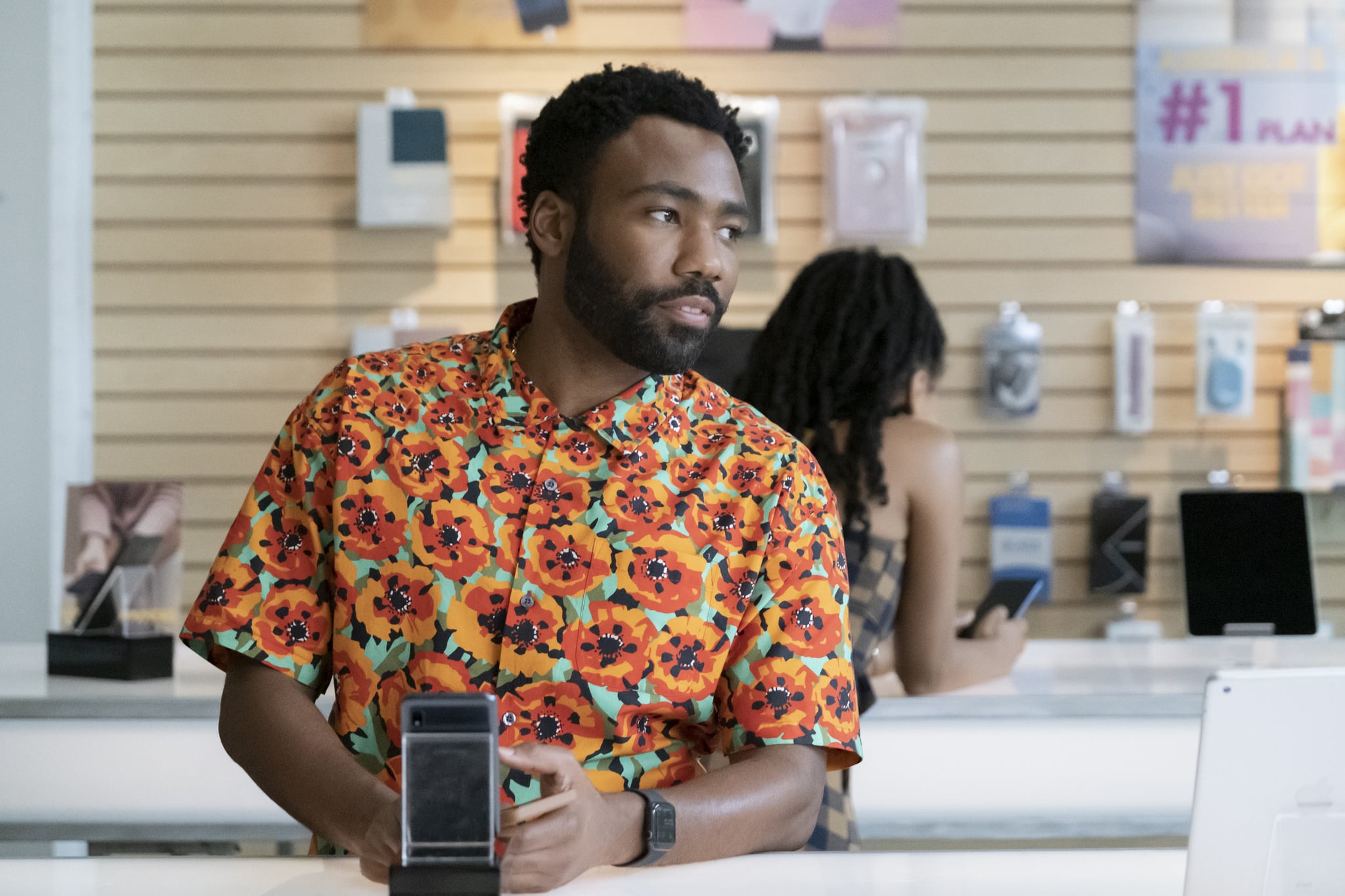 "Atlanta" fans, that time has unfortunately come: the beloved FX dramedy is coming to an end. After six years, a hiatus, six Emmys, and lots of laughs, the Donald Glover-created series will conclude when its fourth and final season finishes this fall. According to Variety, Glover originally wanted the show to end after season two, which may explain why it spent nearly four years off the air. Nonetheless, it's the end of an era for the "Atlanta" crew.
"Atlanta" debuted in September 2016, two years after Glover concluded his time on NBC's "Community." The writer and comedian's critically acclaimed series helped turn its ensemble cast — including Brian Tyree Henry, Zazie Beetz, and LaKeith Stanfield — into household names, all of whom have major movie pursuits lined up after "Atlanta." The bold, distinctive, comedic genius birthed on "Atlanta" made it one of the most creative shows of the last decade, and its presence will surely be missed by fans and critics.
So why is the series ending? Read ahead to find out before "Atlanta" kicks off its final season on Sept. 15.
Why Is "Atlanta" Ending After Season 4?
While it would be nice to have "Atlanta" around for a few more seasons, the series is going out on a high note after its whimsical third season became the talk of the internet. The end of "Atlanta" has been a long time coming, according to Glover, but he seems content with his decision to bring it to a close.
"I think the best thing is knowing when to end it, and knowing when to move on with things."
"Death is natural," he said during an FX panel at the Television Critics Association winter press tour in February, per Variety. "I feel like when the conditions are right for something, they happen, and when the conditions aren't right, they don't happen. I don't feel any longevity. Because then things start to get weird. The story was always supposed to be what it was. And the story, it really was us. Everybody in that writers' room, everybody on set. It really was what we were going through and what we talked about. . . . I think it ends perfectly."
Glover clarified that "Atlanta"'s conclusion is unrelated to his multiyear overall deal with Amazon, which he signed in 2021. He also said that he's not opposed to resurrecting the series one day, in some form or fashion. "If there's a reason to do it, of course. Like a Christmas special," he joked. "It always depends. I like keeping my options open."
What Have the "Atlanta" Cast Said About the Show Ending?
During the same TCA panel, Beetz and Henry said they knew going into season four that it'd be the final one for "Atlanta." "I was a little emotional," Beetz said, "but I agree with Donald that we're ending on what feels like a peak and not letting it peter out. I think the best thing is knowing when to end it, and knowing when to move on with things. We are all doing other things. But we did all joke and talk about, wouldn't it be funny if 15 years, when we have grandchildren, to come back. But I'm glad I knew it was ending because then I could really lean into the relationships, knowing this was my last chance to play Van. Van changed my life and I loved her."
Henry added: "'Atlanta' played such a huge role in all our lives, being able to play these characters changed our lives in such dramatic and drastic and beautiful ways. We're all eager to figure out what becomes of the gang, what happens to us. I was wondering, what happens to older rappers? What is Albert at 55? Is he still going to be doing the same thing? But that's the great part of coming to an end. For us, it just naturally felt like it was time. 'Atlanta' feels like an institution. You go to high school for four years, you go to college for four years, this was our own graduation of going somewhere bigger. I am so deeply connected to these people. That was the greatest gift of doing this show. If we decide to come back together when we're 65, with arthritis medication and our walkers, we probably will because we're all connected for the rest of our lives."