Where Was Netflix's Maid Filmed?
Netflix's Maid Is Set in Washington, but Here's Where It Was Actually Filmed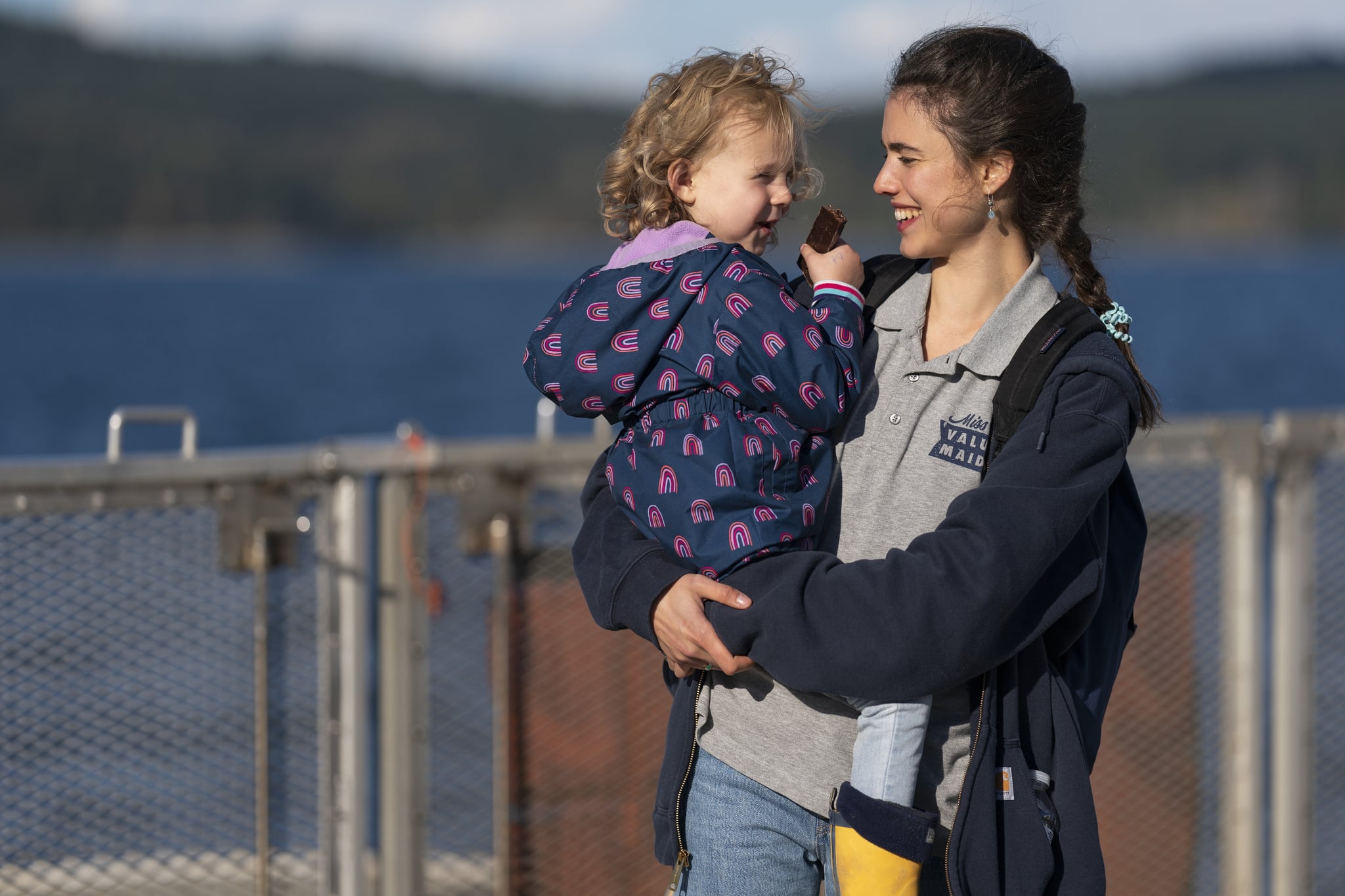 Based on Stephanie Land's 2019 memoir of the same name, Netflix's Maid tells the harrowing story of Alex (Margaret Qualley), a domestic-violence survivor and single mom who works as a house cleaner to make ends meet. The onscreen adaptation has been fictionalized as a creative choice, but just like Land's book, it takes place in Washington, where Land lived in Port Townsend. In the miniseries, we get the fictionalized Port Hampstead, where Alex lives, and Fisher Island, where she works and sends her daughter, Maddy, to day care. Though Maid features plenty of lush landscapes that reflect that of the Pacific Northwest, there has been, of course, some TV magic. Here's the deal: production of the miniseries actually took place in Canada, not Washington.
Maid was filmed in Greater Victoria, British Columbia, which is located on the southern tip of Vancouver Island. Cast and crew, including leading actors and showrunner Molly Smith Metzler, stayed there for nine months due to COVID-19 safety protocols. (The filming of the series was briefly stalled due to delayed COVID-19 tests for cast and crew.) Four-year-old actress Rylea Nevaeh Whittet, who plays Maddy, is, in fact, local to Victoria. Filming started in September 2020, and most of it took place on location as opposed to Hollywood sets.
Scenes for Maid were filmed all across Vancouver Island. According to the Times Colonist, there were over 160 areas used for the miniseries, including some notable local spots like the pier and Greater Canadian Dollar Store in Sidney, Helmcken Market in View Royal, and Gordon Head Recreation Centre in Saanich.
The Greater Victoria area has become something of an under-the-radar favorite for Metzler. The showrunner and her crew appreciated the filming location so much that they donated the majority of the wardrobe and sets to Victoria organizations supporting women, including the Women in Need Society and Victoria Women's Transition House.
"I don't want to contribute to it blowing up as the new Vancouver. But frankly, it has everything you want when you're shooting, plus that feeling of being somewhere very warm and special," Metzler told the Times Colonist. That warm and special feeling certainly translates on the small screen in moments Alex shares with Maddy and mother Paula (Andie MacDowell). Perhaps we'll see more of it yet with future projects from Metzler.