Tick, Tick... Boom!: How Did Jonathan Larson Die?
Tick, Tick... Boom!: Here's What You Should Know About Jonathan Larson's Tragic Death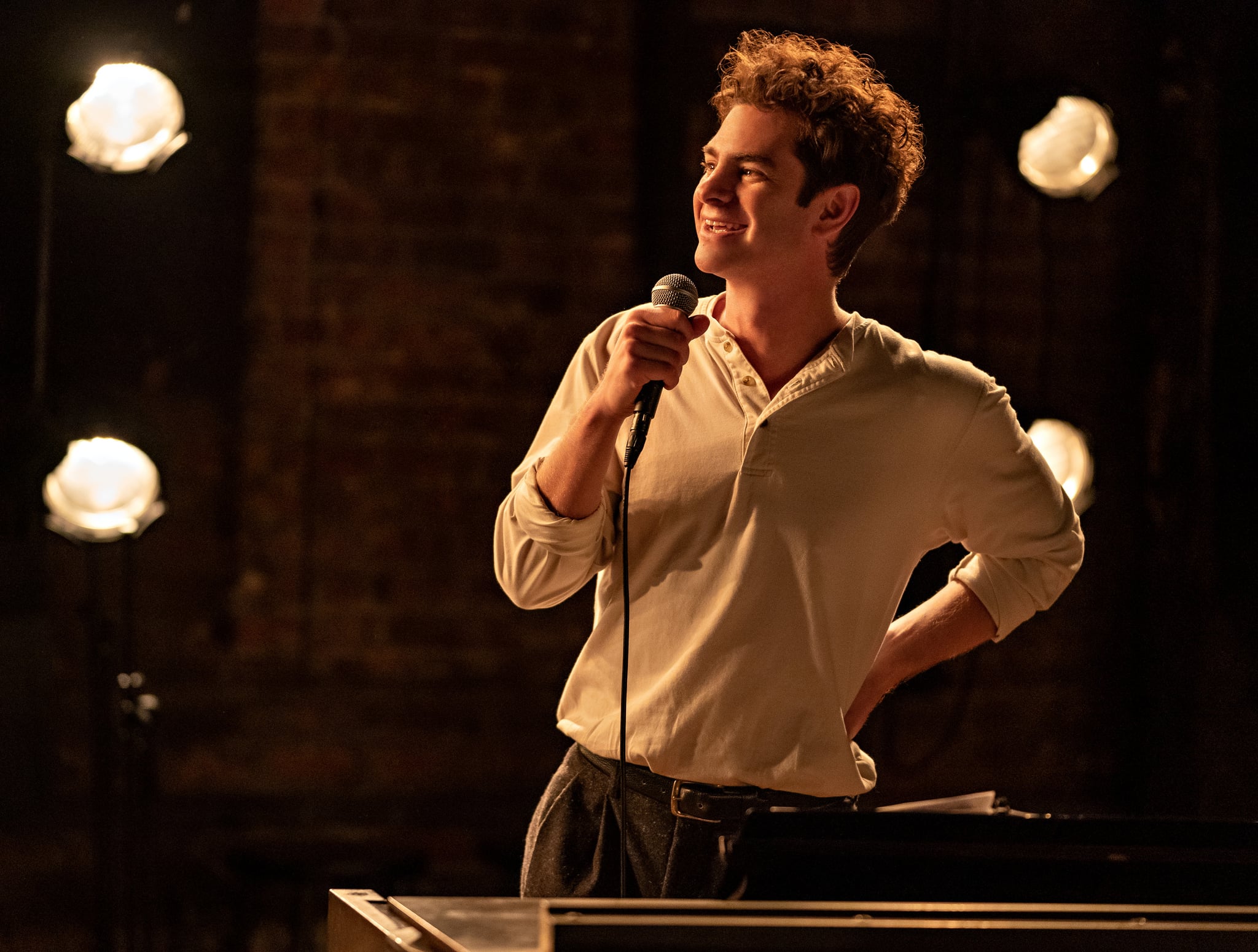 Composer Jonathan Larson became one of the biggest names in theater when the musical Rent dominated Broadway — but sadly, he didn't live to see the show's success. Larson died on Jan. 25, 1996, from an aortic dissection, just 10 days before he would have turned 36. Years earlier, he penned the solo act Tick, Tick... Boom!, an autobiographical musical that's being adapted for Netflix, directed by Lin-Manuel Miranda and starring Andrew Garfield as the lead. Here's what you should know about the man behind the musical and the final chapter of his life.
Larson poured his energy into getting Rent on stage before he died, with the process of writing and producing the rock musical taking several years. Playwright Billy Aronson first approached Larson about collaborating on a modern-day version of Giacomo Puccini's La Bohème in the late '80s. As we know it today, Rent follows the lives of struggling artists against a background of poverty, drug addiction, and the AIDS epidemic in Manhattan's East Village. Larson worked on the musical for seven years while waiting tables at Moondance Diner, eventually asking Aronson if he could go ahead with the show on his own. Some parts of Rent were even based on Larson's own life as a creative who had to find ways to make ends meet. Similar to his characters, Larson lived in a rundown apartment with roommates in New York City's SoHo.
By January 1996, Rent was finally coming together, but Larson began experiencing chest pains during the final rehearsals for the Off-Broadway production of the show. When he went to Cabrini Medical Center on Jan. 21, he was diagnosed with food poisoning. Two days later, he went to St. Vincent's Hospital with pain and a fever. His X-rays and EKG readings came back normal, and Larson was told he may have had some kind of virus. Chillingly, he told New York Times reporter Anthony Tommasini hours before his death, "I think I may have a life as a composer."
At 3:40 a.m. on Jan. 25, the morning of Rent's first preview performance Off-Broadway, Larson's roommate found him unconscious on their kitchen floor. He was pronounced dead by police upon their arrival. Larson's autopsy revealed that he died of an aortic dissection, which may have been a result of undiagnosed Marfan syndrome.
How do you measure the life of a Broadway legend who died so young? Though Larson's life was tragically cut short, his legacy lived on. Rent went on to have 5,123 shows before closing in 2008, becoming the 11th longest-running show on Broadway. The musical made the careers of names such as Taye Diggs and Idina Menzel. Larson posthumously won the Pulitzer Prize for Drama, and the show itself earned four Tony Awards. Now with Tick, Tick... Boom! heading to the big screen, we'll be getting a closer look at the man behind the legacy.