Taylor Swift Says "All Too Well" Scarf Is a Metaphor
Taylor Swift Reveals the Red Scarf From "All Too Well" Has Been a Metaphor All Along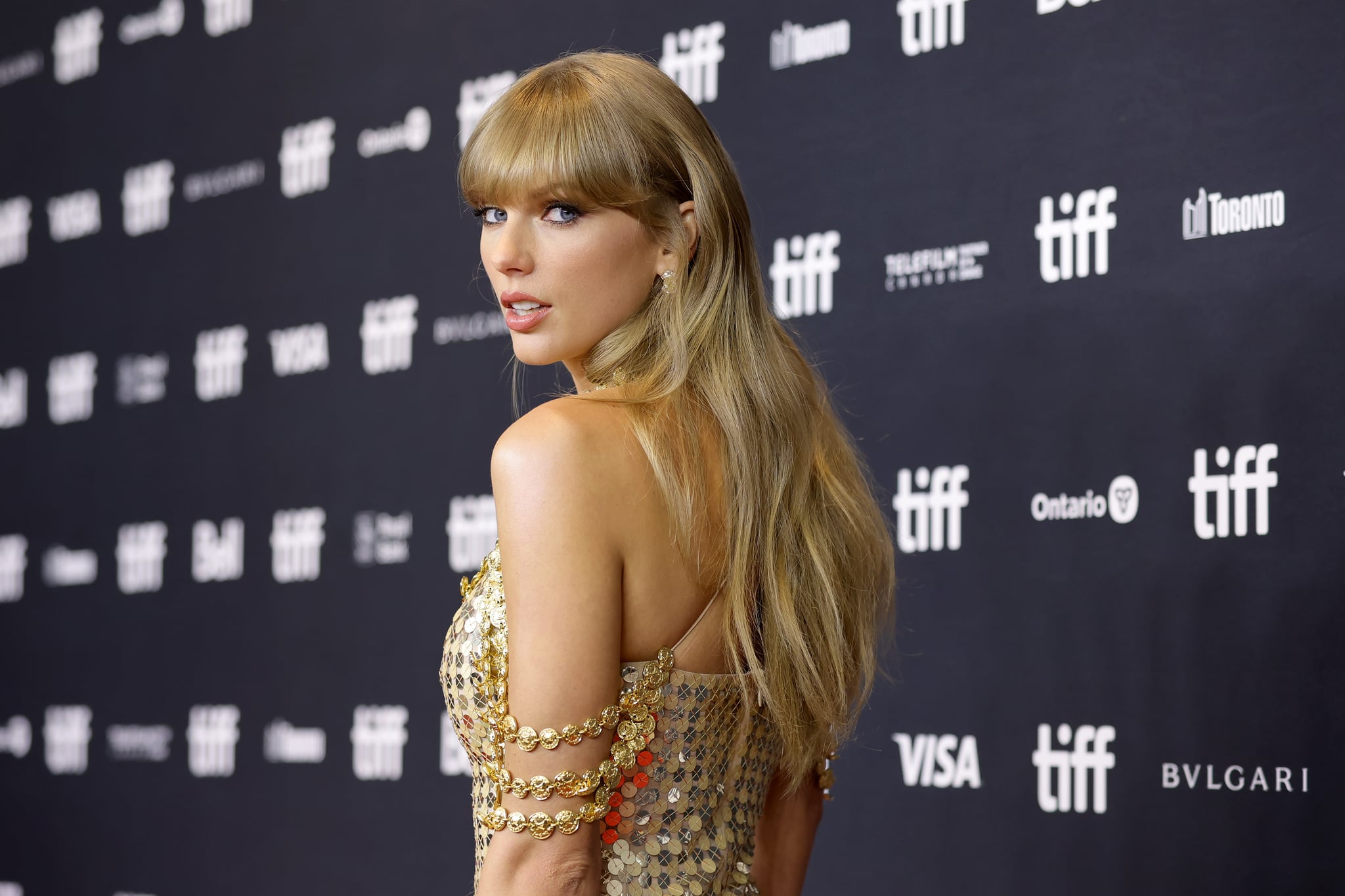 It's official: Maggie Gyllenhaal does not have Taylor Swift's scarf because — prepare yourselves — the scarf from "All Too Well" was never real. Swift revealed this shocking news at the Toronto International Film Festival (TIFF) on Sept. 9. According to the Grammy winner, the red scarf was always just a metaphor.
Swift was at TIFF to promote her 10-minute short-film version of "All Too Well," which stars Sadie Sink and Dylan O'Brien. While she was there, she discussed her directorial ambitions and why O'Brien was perfect to play the boyfriend in her film ("he's dangerously charming," she explained, per a fan video from the event), but it was the scarf moment that left fans buzzing.
For years, Swifties have believed "All Too Well" is about Swift's relationship with actor Jake Gyllenhaal, whom she dated in 2010. As a result, many listeners assumed the scarf mentioned in the song was real. The original lyrics are: "And I left my scarf there at your sister's house / And you've still got it in your drawer, even now."
This led to Jake's sister, fellow actor Maggie, being asked if she knew the whereabouts of the infamous scarf in a 2017 appearance on "Watch What Happens Live With Andy Cohen." At the time, she said, "You know, I never understood why everybody asked me about this scarf. What is this?"
Maggie's befuddlement makes even more sense now. As reported by E! News, when asked about the scarf at TIFF, Swift clarified that it's simply a metaphor. "The scarf is a metaphor, and we turned it red because red is a very important color in this album, which is called 'Red,'" she explained.
The singer added, "And, I think when I say it's a metaphor, I'm just going to stop, and I'm going to say, thanks for the incredible question, whoever asked it. You've really taken us for a ride."
So there you have it: the mysterious case of Swift's long-missing scarf has finally been cracked by the singer herself.