T-Pain Recalls Usher's Hurtful Comment About His Auto-Tune
T-Pain Recalls How Usher's Comment About His Auto-Tune Sent Him Into a 4-Year Depression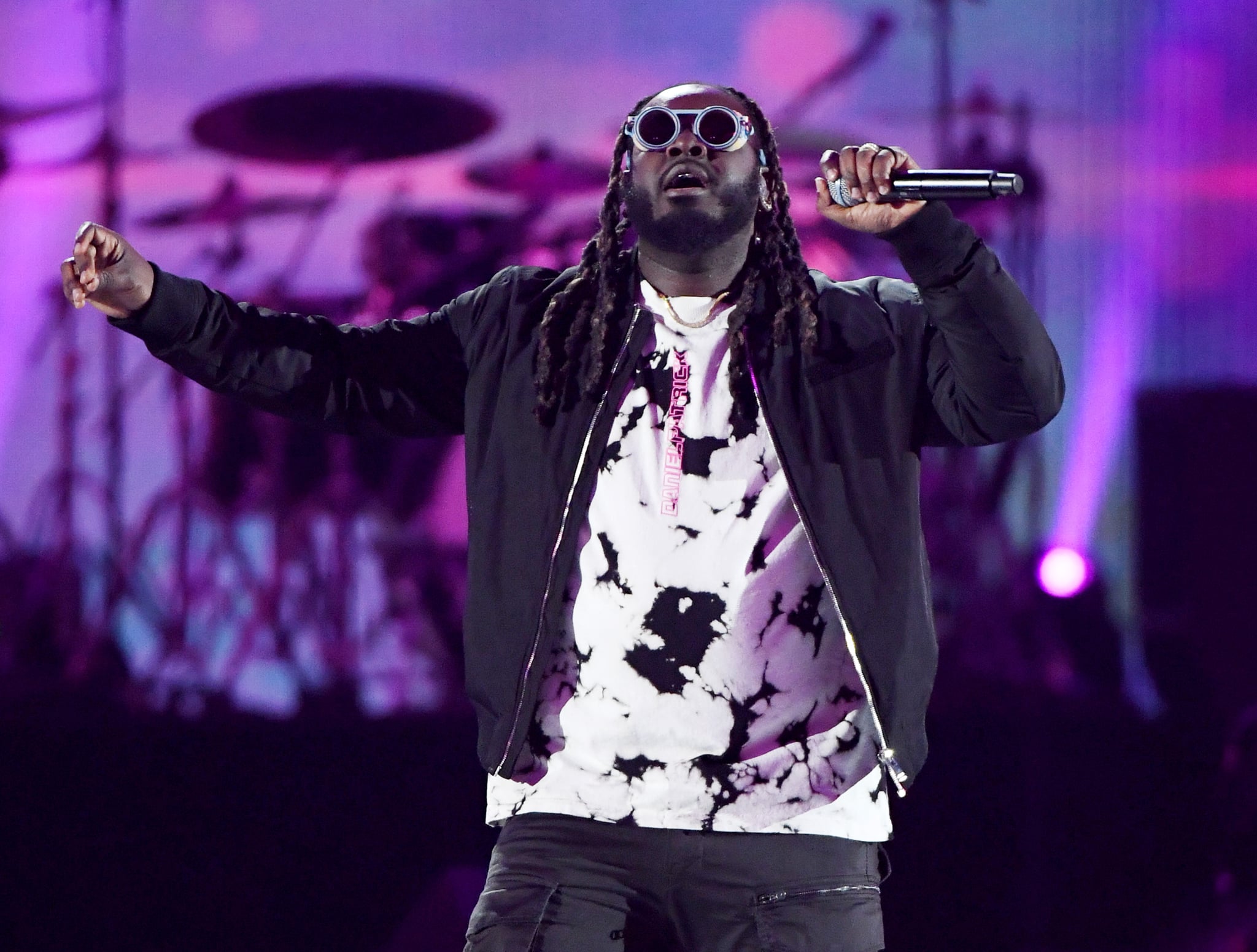 T-Pain has become a music icon for his use of auto-tune, but it is also the reason for a dark period in his life. On Netflix's This Is Pop, which explores hidden truths about some of the biggest artists in pop music, the rapper explained that a comment from Usher about his auto-tune sent him into a four-year depression. In episode two of the docuseries titled "Auto-Tune," T-Pain recalled the interaction, saying, "Usher was my friend. I really respect Usher. And he said, 'I'm gonna tell you something, man. You kinda f*cked up music.'" At first, he thought Usher was joking, so he laughed it off, but then the "Confessions" singer pushed the topic more.
"And then he was like, 'Yeah man you really f*cked up music for real singers,'" he recalled. "I was like, 'What did I do? I came out and I used Auto-Tune.' He was like, 'Yeah, you f*cked it up.' I'm like, 'But I used it, I didn't tell everybody else to start using it.'" He added that while he didn't realize it at the time, "that's the very moment that started a four-year depression" for him.
Though T-Pain widely popularized auto-tune in pop music, he actually doesn't need it himself. As he has proven time and time again through various performances and his time on The Masked Singer season one — which he won — he has an incredible voice. "I was just using it to sound different," he explained during a 2014 interview with NPR's program All Things Considered. Curious to hear what he sounds like without auto-tune? Tune into these videos here.
Image Source: Getty / Ethan Miller