What Sheryl Lee Ralph's First Emmy Win Means
Sheryl Lee Ralph's First Emmy Win Is an Epic Victory For Black Women in Hollywood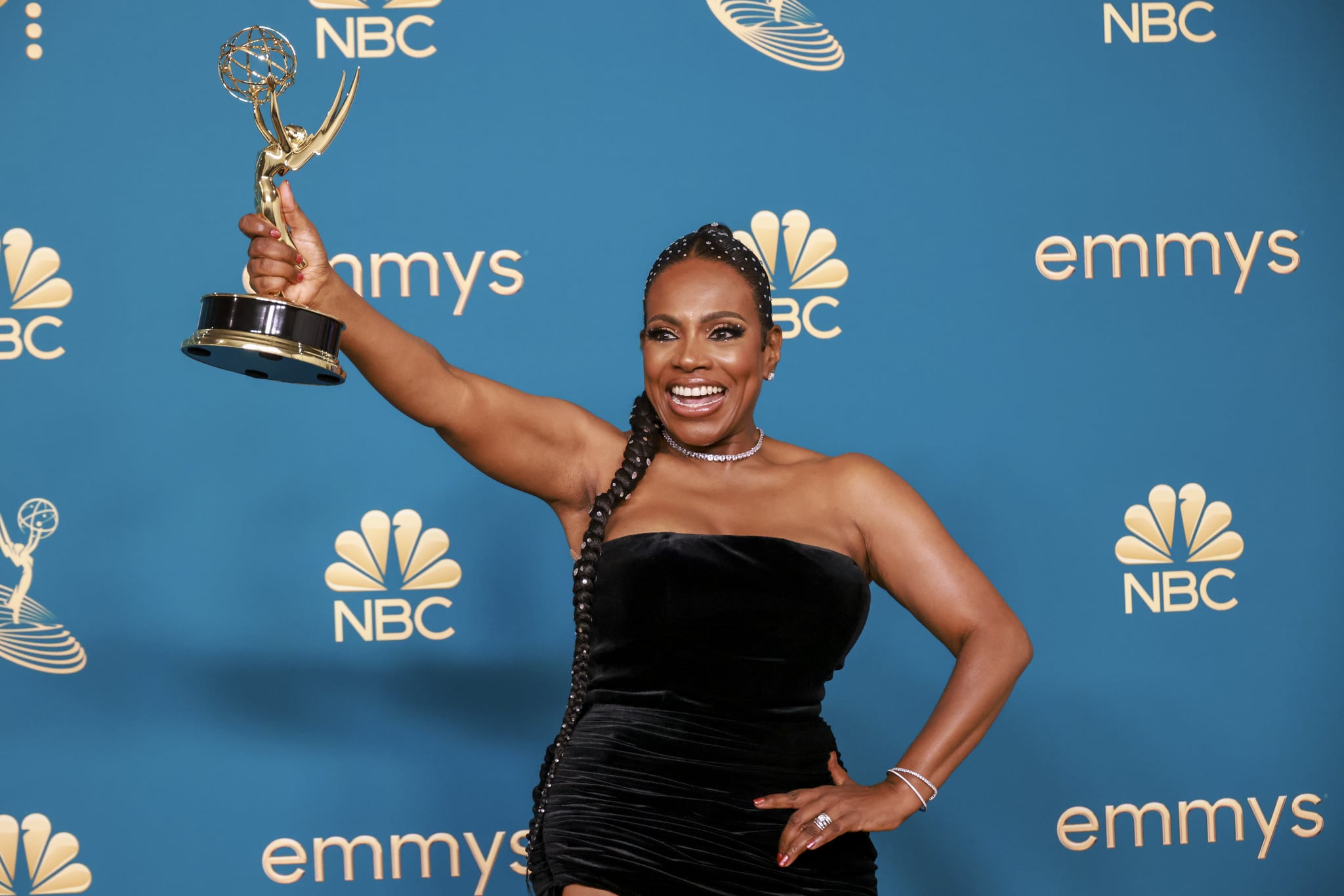 After over four decades in the industry, Sheryl Lee Ralph finally got her well-deserved flowers Monday night with her first-ever Emmy win. The "Abbott Elementary" star is the 2022 outstanding supporting actress in a comedy series winner for her role as no-nonsense veteran teacher Barbara Howard in Quinta Brunson's critically acclaimed, record-breaking ABC sitcom — an overdue feat that makes Ralph only the second Black woman in Emmys history to secure the category title (Jackée Harry was the first in 1987).
Ralph made her victory an even more show-stopping moment through her emotional acceptance speech on Sept. 12, tearfully singing "Endangered Species" by Dianne Reeves — a powerful anthem she said she's been turning to for years. "I am an endangered species," she belted out loudly and proudly to the audience. "But I sing no victim's song. I am a woman, I am an artist. And I know where my voice belongs." Indeed, Ralph has always known her name belonged with the greats, starting as a 5-year-old girl who would tell herself, "I'm going to Hollywood" and "I'm to be an actress" (personal anecdotes she shared backstage at the award show). And boy, did she surpass her expectations.
Ralph's first big break came in Sidney Poitier's 1977 film "A Piece of the Action," but she fully cemented herself as a household name in 1981 as Deena Jones in Broadway's "Dreamgirls," the production that earned her a Tony nomination. From there, Ralph's career skyrocketed with appearances in "Sister Act 2: Back in the Habit," and, later, Brandy's sitcom staple "Moesha." Even before her role on "Abbott Elementary," Ralph has always been booked and busy. With 30 film credits under her belt and four decades of acting experience, the veteran actor has forged a path that's made her every bit iconic as she is wise. And now with an Emmy on her shelf, she's got all the more proof of her status as a Hollywood treasure.
This year, Black women thrived at the Emmys, from Lizzo and Brunson earning their first statues to Zendaya making history as a two-time winner. However, Ralph's victory hit different. It was special not only for her career but also in validating Black women everywhere as proof that success doesn't follow one timetable. As the 65-year-old actor proclaimed in her Emmys speech, "To anyone who has ever, ever had a dream and thought that your dream wasn't, wouldn't, couldn't come true, I am here to tell you that this is what believing looks like. This is what striving looks like."
[Her win] was special not only for her career but also in validating Black women everywhere as proof that success doesn't follow one timetable.
Ralph's speech hit home when she thanked Brunson for supporting her in this latest chapter — another fellow Black woman who has championed folks around her, especially those who look like her — as well as her loving community that includes her husband, her children, and those who cheered for her every step of the way.
Immediately following Ralph's win, friends and fans praised the actor's moving speech and award-winning performance with loving messages on social media, including several from fellow Emmy winner and category predecessor Harry. ".@thesherylralph's had a remarkable career AND she's one of the nicest people in Hollywood," she tweeted. "Barbara Howard on #AbbottElementary is another fabulous character we've been fortunate to watch her breathe life into. 🙏🏾 Congrats, Sheryl & welcome to the club! #Emmys 🏆 #BlackGirlsRock." In another touching tweet, Harry wrote, "Winning my Emmy was a career highlight, but it was also a lonely experience. For 35 years I've been the only Black woman to win Outstanding Supporting [Actress] in a Comedy Series. But that all changes tonight . . . and it's come full circle!"
From the look of Ralph's tears, her passionate testament at the Emmys wasn't just in reaction to finally being recognized by the Television Academy. It was also in response to her skills getting the pedestal she's been fighting so hard to reach since the start of her career.
"Listen, if this honor for me was supposed to have taken place at any other time, it would have happened. But it didn't happen."
For years, Ralph has spoken up about her tough journey in Hollywood, going all the way back to 1983 when a casting director asked her, "Everybody knows that you're talented and beautiful but what do we do with a talented, beautiful Black girl? Do we cast you in a movie with Tom Cruise? Do you kiss? Who goes to see THAT movie?" she recounted to HelloBeautiful in 2015. Even today, she remembers a comment made by her former costar Robert De Niro — whom she appeared alongside in 1992's "Mistress" — in which he gave her props and a stark reality check about the industry. "'You're a DGA, a damn good actress,'" she recalled to Variety on the Emmys red carpet. "'Sad part is, they're not looking for you. Hollywood's not looking for the Black girl. So you better wave that red flag and let them know you're here because you deserve to be seen.'"
Considering her success, many believe Ralph's Emmys win was delayed, but the actor argues her proud moment came right on time. "Listen, if this honor for me was supposed to have taken place at any other time, it would have happened. But it didn't happen," she told reporters following her Emmys speech. "And it happened right here, right now, in 'Abbott Elementary,' at the time when the whole world, the country, needed a show where they could look at, love it, laugh, and plan their TV viewing around Wednesday nights at 9 o'clock on ABC! 'Abbott Elementary' is right now."
Ralph's groundbreaking Emmy win is another victory that bolsters Black women's presence in Hollywood and cements her legacy as one of the most talented performers of our time. Her inspiring story is a testimony that dreams are possible, no matter how long they take. Let's just hope we won't have to wait another 35 years before we celebrate another Black woman in her same position.
— Additional reporting by Eden Gordon