Red, White & Royal Blue Movie Cast
Get Ready, Alex and Henry Lovers: The "Red, White & Royal Blue" Movie Is Currently Filming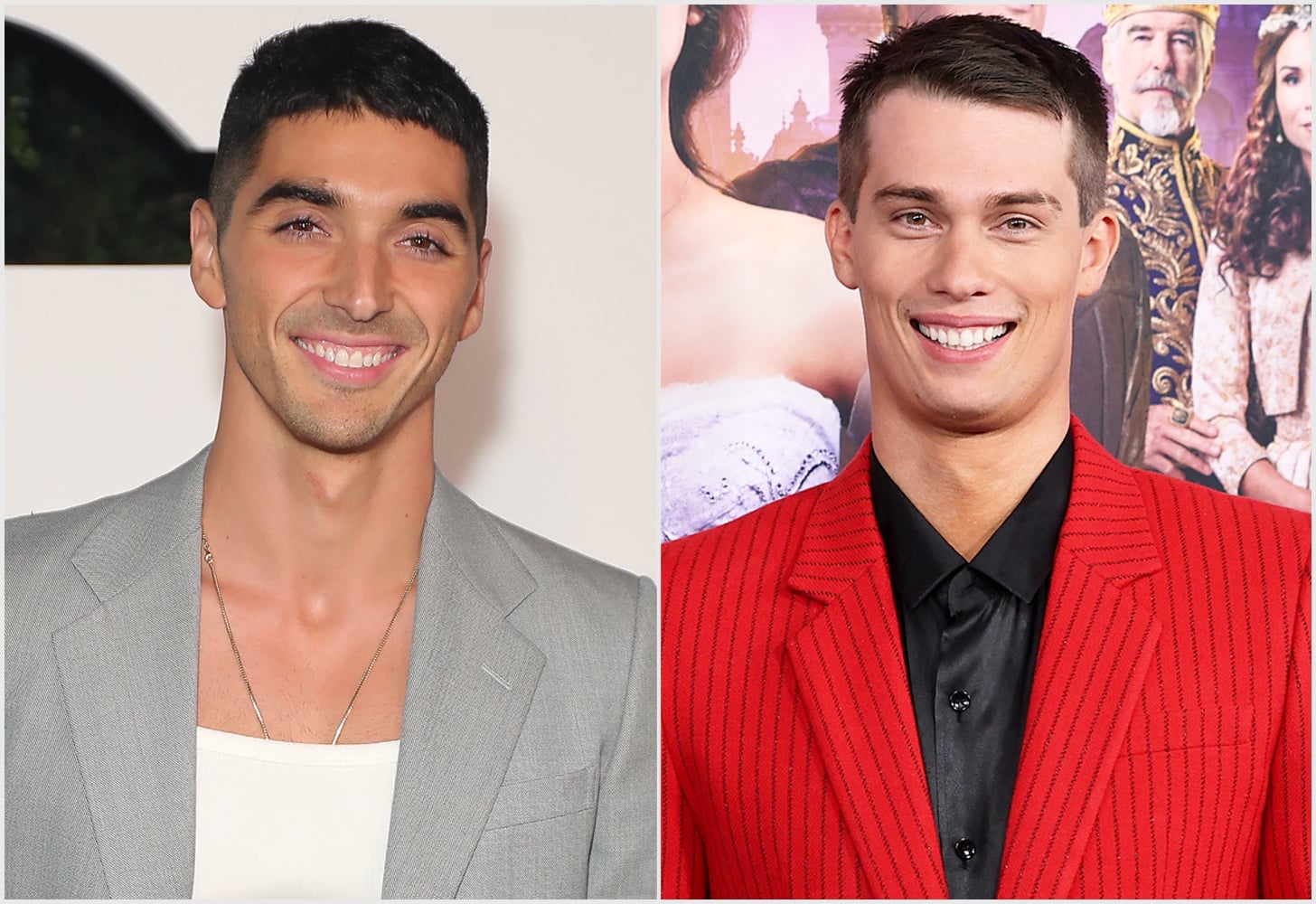 The long-awaited "Red, White & Royal Blue" movie for Prime Video has begun filming — and Prince Henry and Alex Claremont-Diaz are already getting cozy. Author Casey McQuiston first announced the film's cast on Twitter on June 1. Prince Henry will be played by Nicholas Galitzine, who starred as Prince Robert in 2021's "Cinderella," while Taylor Zakhar Perez will play Alex. Perez previously starred in Netflix's Kissing Booth trilogy and recently appeared in HBO Max's "Minx."
On June 2, Deadline announced that Uma Thurman is joining the cast as Alex's mom, President Ellen Claremont. According to Amazon Studios's Instagram, Clifton Collins Jr., Stephen Fry, "Sex/Life" star Sarah Shahi, Rachel Hilson, Ellie Bamber, Aneesh Sheth, Polo Morín, Ahmed Elhaj, and Akshay Khanna are also joining the cast. Their roles have not been announced yet.
Things kicked off in London at the end of June, with Perez sharing a photo from filming with his costar Galizitine on Instagram on the 29th.
And on July 13, it was announced that Sharon D Clarke, Thomas Flynn and Malcolm Atobrah were also part of the cast, Variety reported. The movie will be directed by playwright Matthew López in his feature debut.
"Red, White & Royal Blue" was released in 2019 and became a runaway bestseller. It's also a perennial favorite on BookTok. In the novel, Alex is the son of the United States's first woman president, and Henry is one of the princes in the line of succession for the British throne. They do not get along. After an incident at Henry's older brother's wedding, the two are forced to fake a friendship to undo the damage, but soon romantic feelings start cropping up and complicating things.
McQuiston has followed up "Red, White & Royal Blue" with two more novels: 2021's "One Last Stop" and last month's "I Kissed Shara Wheeler," their first young adult novel. Both books have also been New York Times bestsellers.
McQuiston told Deadline, "It has been a thrill to hand this story over to Berlanti/Schechter, Amazon, and our fearless leader Matthew López and watch them make so many smart, bold, thoughtful choices to bring it to life. This casting is no exception. I absolutely can't wait to see Taylor and Nicholas on screen as Alex and Henry."
No release date has been announced, though it seems like the movie won't hit screens until at least 2023.
Image Source: Getty / Leon Bennett / Kevin Winter