The Men of Reasonable Doubt on Their Hulu Legal Drama
The Men of "Reasonable Doubt" on Having "Fully Realized" Roles: Everyone Gets "a Chance to Eat"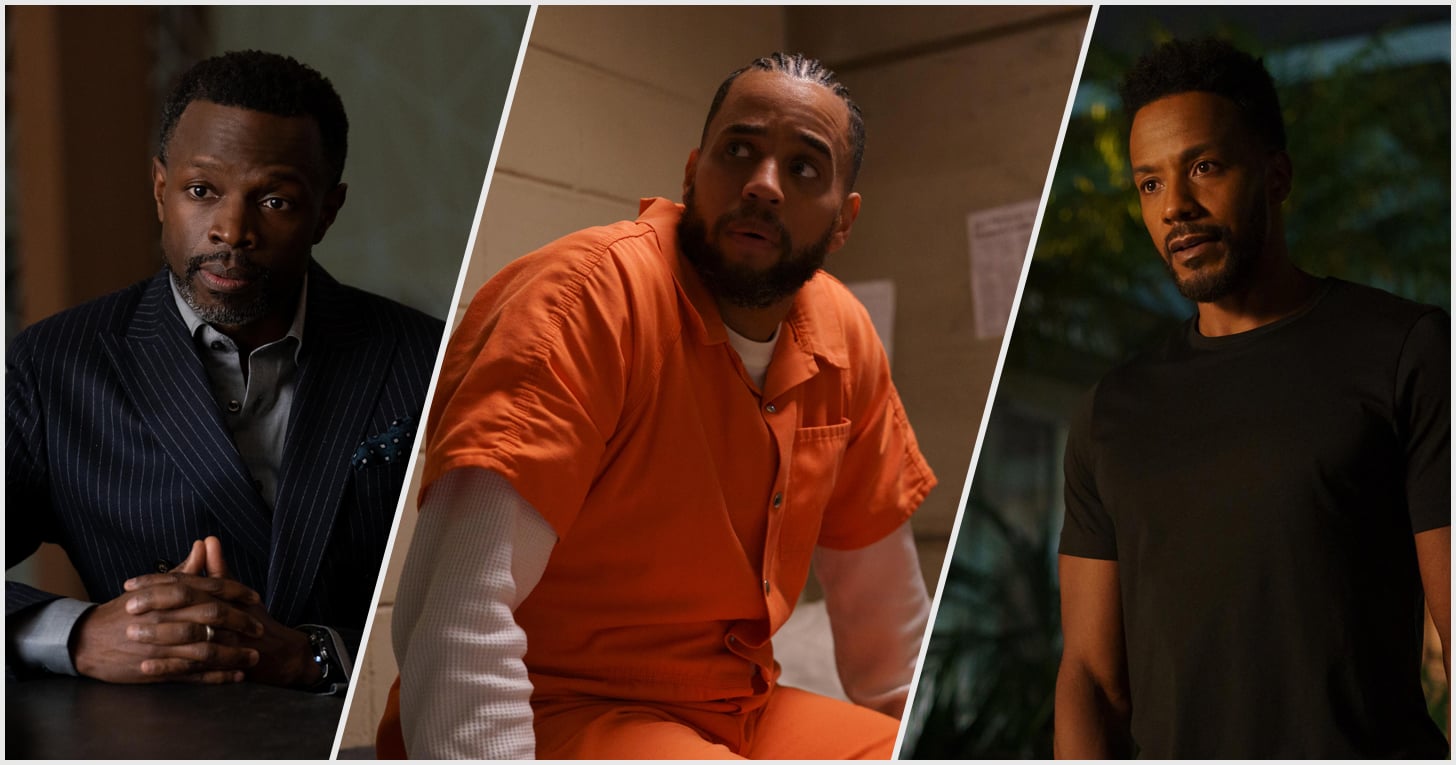 There's a new sexy legal drama in town, and it's got a whole lot of thrills, juicy bombshells, and steamy spectacles. From the mind of "Scandal" veteran Raamla Mohamed comes Hulu's "Reasonable Doubt," a courtroom series that follows high-power criminal-defense attorney Jacqueline "Jax" Stewart (played by Emayatzy Corinealdi) through her relationship quarrels, family struggles, and, oh yeah, the biggest murder case of her career. The show is loosely based on celebrity attorney Shawn Holley, with an all-star cast that includes Michael Ealy, McKinley Freeman, and Sean Patrick Thomas as the show's leading men.
"This was the first time I saw this many male characters that are central to the storyline."
Ealy stars as rough-around-the-edges "prison bae" Damon; Freeman portrays Jax's overly forgiving husband, Lewis; and Thomas plays Jax's deep-pocketed, high-profile client (who's being accused of murder). They all bring the right amount of passion to their roles, each getting an equal chance to shine on screen as the show explores many a plot. The show falls into a similar vein as Shonda Rhimes's "How to Get Away With Murder" in terms of hot hookups and unpredictable twists around every corner. But Ealy, Freeman, and Thomas tell POPSUGAR that one of its best qualities is how much care is poured into their characters' storylines, as they point out that men in women-led shows oftentimes fall by the wayside.
"When I came on board, I told Raamla about mid-season, 'You know, if you had said, do you want to play Brayden? I would've said yes. If you said, do you want to play Lewis? I would've said yes.' Because this was the first time I saw this many male characters that are central to the storyline," Ealy shares. "I would've played any one of these roles because they were characters that I could relate to, characters that I wanted to play, and characters that were interesting and fully realized — that does not happen often enough. Sometimes when you have a female showrunner, the guys aren't fully realized, and this is what women have been going through for centuries. But when that showrunner makes sure every character is fully [formed], that just brings up the morale and has everybody excited to come to work because everybody's getting a chance to eat as an artist. That's what makes 'Reasonable Doubt' flow to me."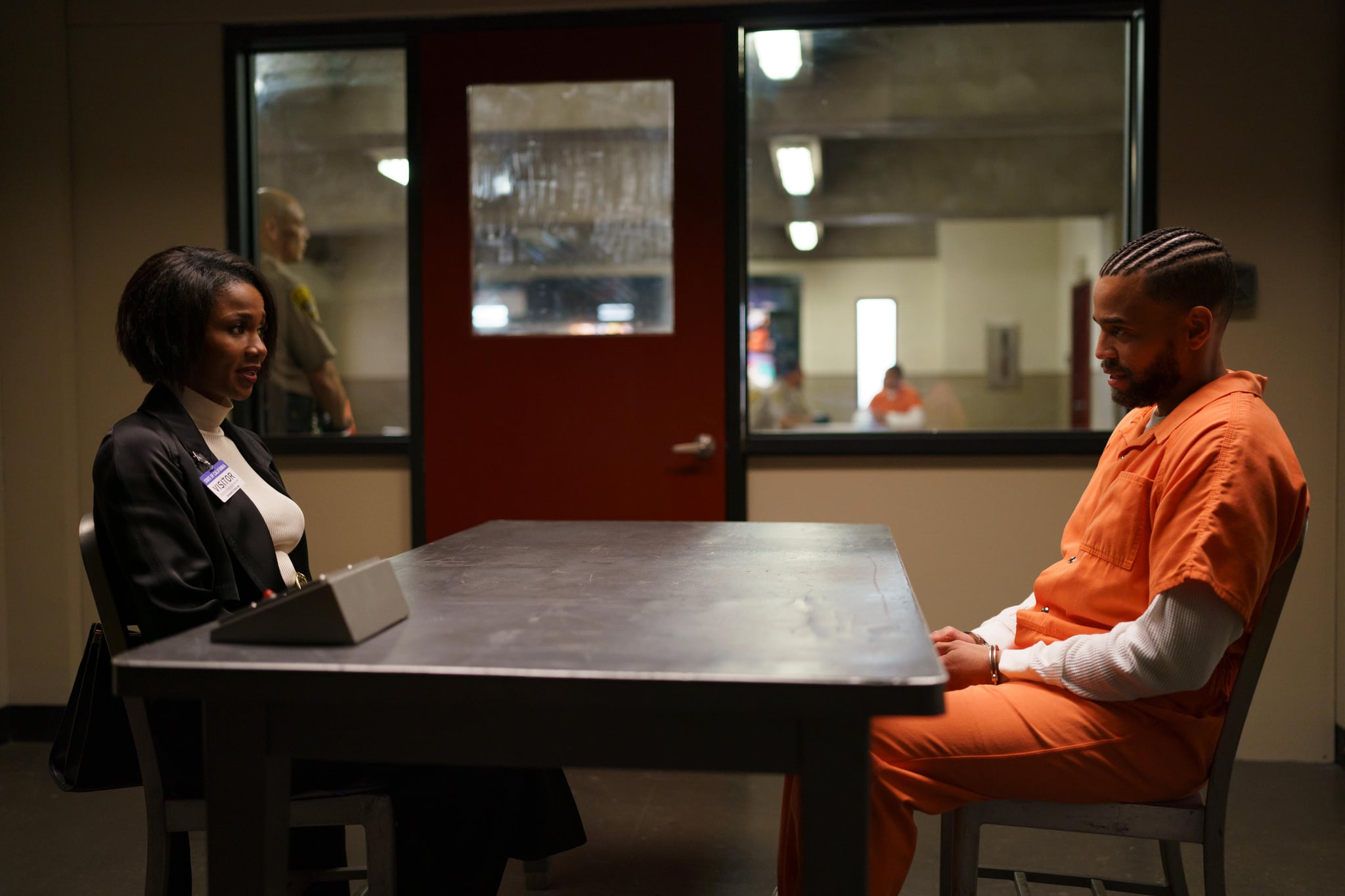 Outside of having great material to work with, the three actors are also grateful to be part of a show that has so many women, especially Black women, in charge. Watching women like Mohamed and "Reasonable Doubt" executive producer/director Kerry Washington prioritize the cast and crew's needs while breaking old Hollywood traditions — by advocating for things like equal treatment on set — was a special experience for them to witness.
"Raamla set out to make a show that was authentically Black."
"Kerry Washington is very, very involved in her community, involved politically, and she talks a lot about women getting equal opportunities," Thomas says. "To see her actually put that into full practice and full force on a production of her own was astonishing to me . . . I have so much admiration for Kerry for basically putting her money where her mouth is and empowering all these women in front of and behind the camera to be all that they can be in every single way."
Freeman echoes his costar's sentiments, adding, "That also starts with Raamla with the vision and the world that her and the writers created with 'Reasonable Doubt.' There are words that we use in this world that wouldn't necessarily fly on other shows . . . those conversations you don't have to have from somebody that's from the same place as you."
If you need any more reason to tune into "Reasonable Doubt" (beyond its good-looking cast, of course), viewers can definitely expect to see real stories told from real perspectives with characters that feel just as relatable. "Raamla set out to make a show that was authentically Black," Ealy remarks. ". . . After three episodes, if you don't realize that, then I don't know what to tell you. You don't know what authentically Black is, because she nailed it."
"Reasonable Doubt" is now streaming on Hulu with new episodes premiering every Tuesday.