Maid: Will There Be a Season 2?
We Might Have a Season 2 of Netflix's Maid, but It Probably Won't Be What You Think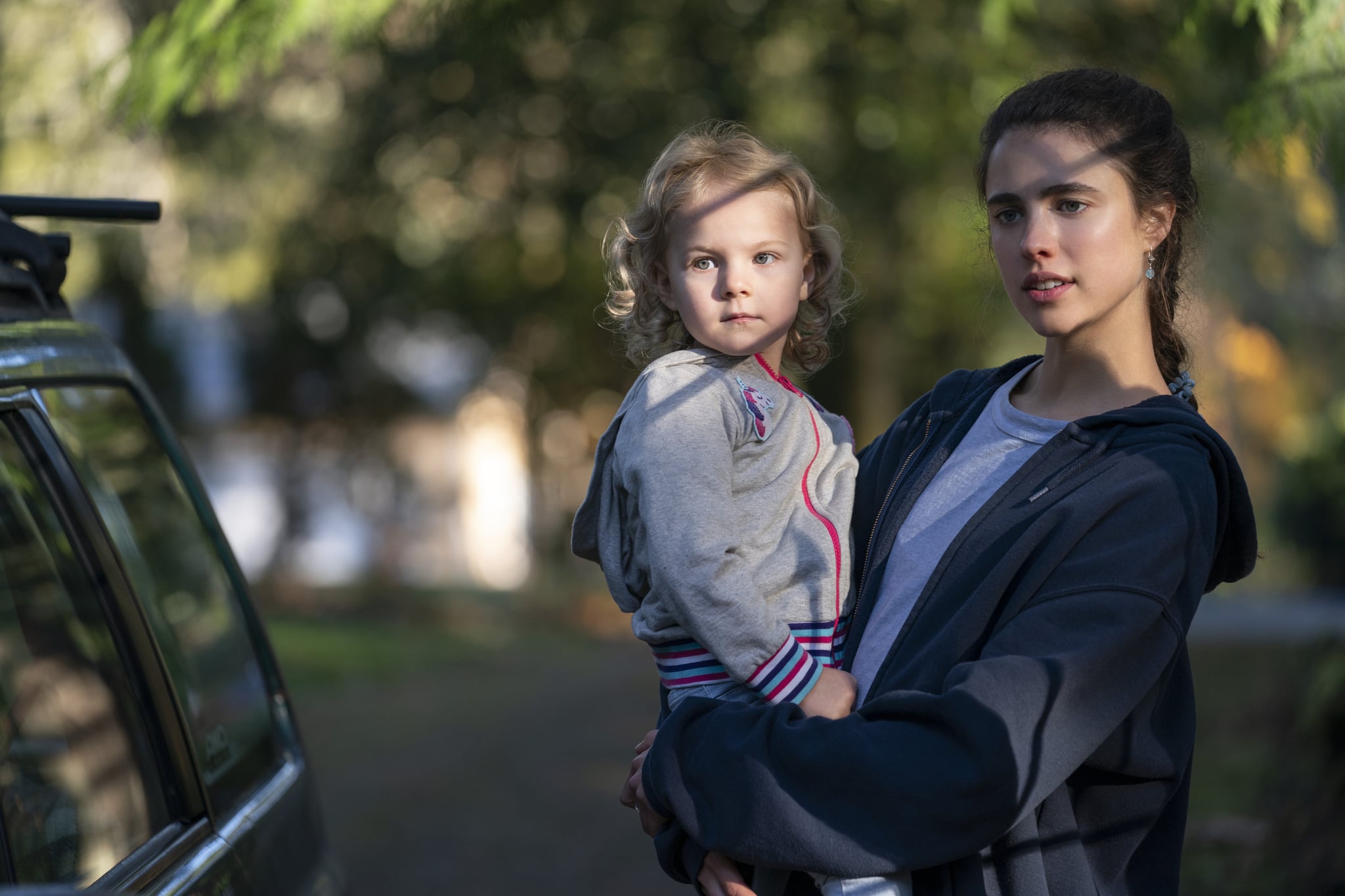 In a gripping 10 episodes, Netflix's Maid follows a young woman named Alex (Margaret Qualley) as she struggles to make ends meet for her and her daughter after leaving her abusive boyfriend Sean (Nick Robinson). Helmed by showrunner Molly Smith Metzler, the highly watched miniseries ends with a hopeful conclusion, albeit one where challenges lie ahead for Alex — she has full custody of her daughter now that they're moving to Montana, where she's going to college to study creative writing. Even with the relatively clear-cut ending, we still can't help but wonder if there will be more to this story. So here's the scoop: Netflix has yet to make any official statements regarding the possibility of a season two. Now, a second season isn't entirely out of the question, but it probably won't be about Alex and her family.
The show is based on Stephanie Land's 2019 bestselling memoir of the same name, in which Land chronicles her struggles as a domestic violence survivor and single mother cleaning houses to make ends meet. The Netflix adaptation shares many similarities with Land's own story, with, of course, a few elements fictionalized for creative purposes. Like Alex, Land was a single mother who left an abusive relationship, working as a house cleaner and going on several forms of government assistance to survive. Alex lives in Port Hampstead, while Land lived in Port Townsend, both in Washington. And, of course, Land and Alex both left for Montana to go to college. While studying, Land continued to clean houses and started her freelance writing career. Should there be a season two still focused on Alex's story, it might resemble Land's life after leaving Washington.
Metzler, however, has more or less expressed a desire to close the chapter on Alex's story. "I will say that this is such a labor of love, this show. I'm in love with all these characters, and I could write Alex for the rest of my life. You know, she's just in my heart," Metzler told Decider. "But I do feel like we tell her story, so I'm not sure what that [a second season] would look like."
However, the possibility of a second season isn't totally out of the question. It just wouldn't be about Alex — another installation would probably make the show more of an anthology series.
"I do think there's a lot of maids out there, there's a lot of domestic workers who are experiencing stories that are as bad, if not worse than, Stephanie Land's," Metzler explained. "I think it would be very exciting and a dream world to get to see a different maid's story in another season. Someone from a totally different geographic with totally different life experience and who probably is a mom."
While we'll miss seeing the onscreen chemistry that Qualley shares with her IRL mother Andie MacDowell and talents like Anika Noni Rose, additional seasons would be excellent opportunities to capture stories about domestic workers from all over the map.