Loki Season 2: The Potential Release Date and Plot
Loki Could Return For Season 2 as Early as 2022 — Here's What We Know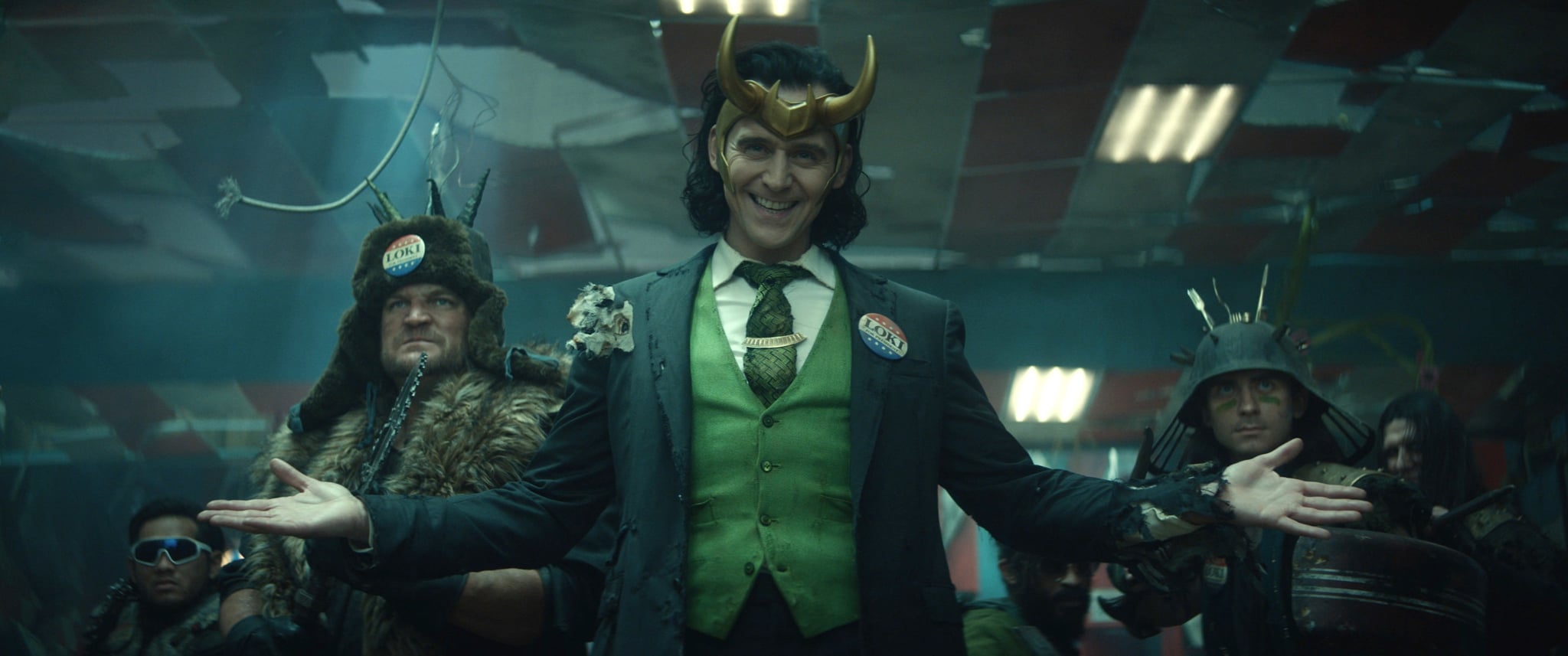 There have been so many exciting Marvel projects this year, it's almost hard to keep up. While most fans have been focused on the upcoming releases of Eternals and Spider-Man: No Way Home, we recently got some exciting news about the upcoming second season of Loki. The second season was first revealed at the end of the season one finale, and during a recent London Comic-Con panel on Oct. 23, Tom Hiddleston, Jonathan Majors, and Sophia Di Martino dropped a few breadcrumbs. While Hiddleston teased where the storyline will pick up, Di Martino let it slip when season two might release. Read ahead as we break down the few details we know so far.
Loki Season 2 Plot
During the panel, Hiddleston teased that the second season will pick up right where season one left off. "OK, so look, we can't say anything, unfortunately, but at the end of episode six, Loki comes back to [the] TVA. He's quite traumatized, he's quite emotional, and he tries to explain what happens to Mobius, and Mobius doesn't recognize him. And then he turns to look at the statue of the Timekeepers, but it's not a statue of the Timekeepers, it's a statue of someone else. And I guess we'll start from there."
Loki Season 2 Cast
Seeing that Hiddleston is the title character, it's assumed he'll return for the second season. There's also a good chance we'll get more appearances from stars like Owen Wilson, Di Martino, and Majors. The latter is actually slated to appear in Ant-Man and the Wasp: Quantumania, although he won't be playing He Who Remains but a variant of the character named Kang the Conqueror.
Loki Season 2 Release Date
It's rumored that Loki season two will drop as early as 2022 as production is slated to begin next year. In the London Comic-Con panel, Di Martino seemingly confirmed this when she was asked where she'd time travel to if she got the chance and she answered, "2022, to see what happens in Loki 2."