Kid Cudi Talks Entergalactic, Pursuing Nonmusic Projects
Kid Cudi May "Take a Step Back" From Music to Focus on Screen Projects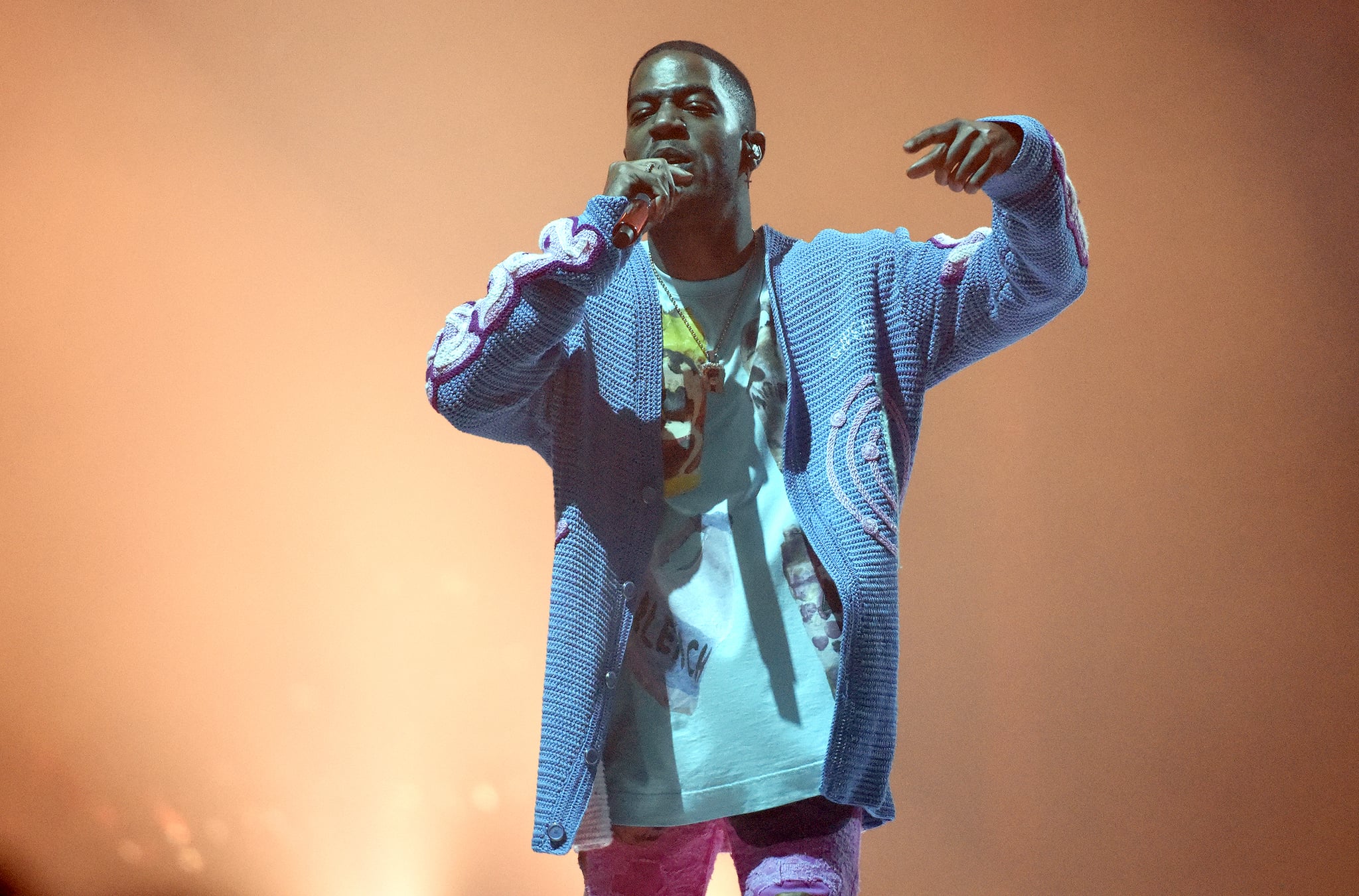 Nearly 15 years into his career, Scott "Kid Cudi" Mescudi is still reinventing himself. The famed rapper, 38, has been on a roll lately with his "A Man Named Scott" documentary, starring roles in Netflix's "Don't Look Up" and horror flick "X," and his epic "To the Moon" world tour. Now, Mescudi is gearing up for the Sept. 30 release of his animated Netflix television event and eighth studio album, both titled "Entergalactic."
"I think I'm going to take a step back from the Kid Cudi stuff and focus a lot more on developing my own things."
Clearly, Mescudi has lots to celebrate. After pushing through struggles with depression, anxiety, and substance abuse, the "Entergalactic" cocreator is in a better place and ideating more than ever before. Best known for his trailblazing strides in music — notably for influencing a generation of fellow artists and youth to address their mental health — Mescudi tells POPSUGAR he wants to continue to inspire others with his impactful work, though he admits that may mean taking a break from music.
"I think I'm going to take a step back from the Kid Cudi stuff and focus a lot more on developing my own things," he shares. "Writing — whether it's movies or TV shows — producing things, putting stuff together. Just really getting my production company [Mad Solar] up to a place where, in the next three or four years, we're a household name. I really have goals. We're off to a great start with the documentary, 'X,' 'Pearl,' and now, 'Entergalactic.' I mean, we have four bangers so far, so I just want to see what else we can do and keep going."
When asked to name the next phase of his career, Mescudi replies, "I guess this is the producer Cud era; the writer Cud era." He adds, "I've been a writer for all these years with the music, a storyteller in a lot of ways, but this is just different."
Like "Entergalactic" — which is, in short, a visual album with a twist — Mescudi shares that some of the other stuff he's currently working on, including his directorial debut "Teddy" under Netflix, is "inspired by my life" as well as things he's dealt with in the past (i.e. drugs and depression). It's a lane he wants to stay in. But no matter what his next projects entail, Mescudi is certain they'll fall in the same vein as some of his most celebrated songs and albums — many of which are credited for literally saving lives.
"I want to keep doing the same thing I'm doing with the music — where I'm inspiring kids and making them not feel alone, not feel so f*cking crazy when they're dealing with their sh*t," he says. "It's the same thing, just done in a different format."