Beyoncé Teases New Music Is Coming in Harper's Bazaar
Beyoncé Confirms New Music "Is Coming," and We Need It ASAP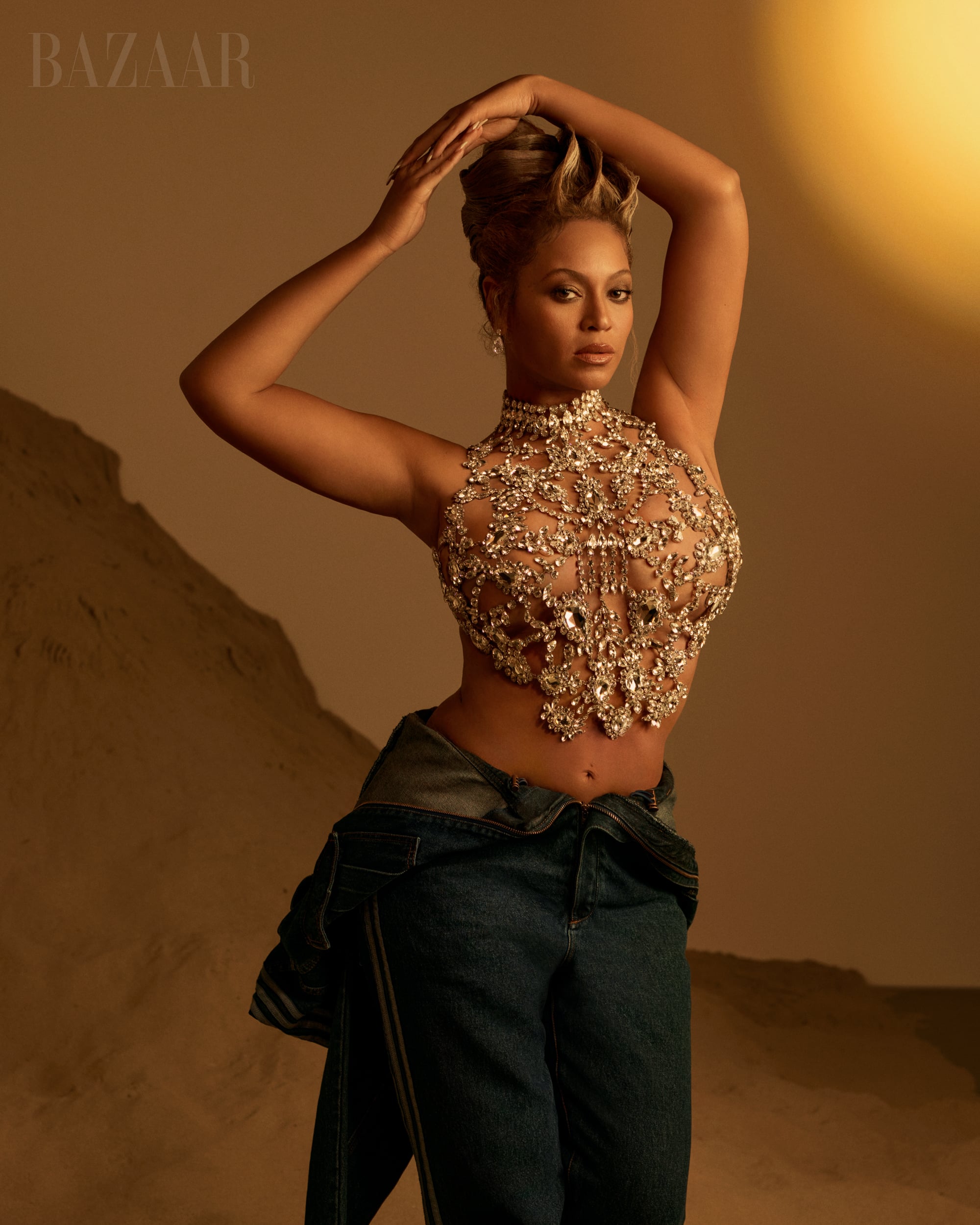 Get ready, because Beyoncé is working on new music! In her cover story for Harper's Bazaar's September Icons Issue, the 39-year-old singer teased that she's been slowly working on new material over the past year. "With all the isolation and injustice over the past year, I think we are all ready to escape, travel, love, and laugh again," Beyoncé told the publication. "I feel a renaissance emerging, and I want to be part of nurturing that escape in any way possible."
She also teased that she's been recording new music, adding, "I've been in the studio for a year and a half. Sometimes it takes a year for me to personally search through thousands of sounds to find just the right kick or snare. One chorus can have up to 200 stacked harmonies. Still, there's nothing like the amount of love, passion, and healing that I feel in the recording studio. After 31 years, it feels just as exciting as it did when I was nine years old. Yes, the music is coming!"
Beyoncé's latest music releases include the remix of Megan Thee Stallion's song "Savage" in April 2020 as well as her visual album Black Is King in July 2020, both of which won big at the 2021 Grammy Awards. During the ceremony in March, the singer became the most-decorated female artist in the show's history with 28 wins.
As Beyoncé gets ready to turn 40 on Sept. 4, she noted that she hopes her 40s mirror how she feels on stage: "full of freedom." "I want to feel the same freedom I feel on stage every day of my life," she said. "I want to explore aspects of myself I haven't had time to discover and to enjoy my husband and my children. I want to travel without working. I want this next decade to be about celebration, joy, and giving and receiving love. I want to give all the love I have to the people who love me back." If that's the same theme of her album, we can't wait to hear what she has in store.