Insecure Season 5 Soundtrack: Listen to Nnena's "Fun"
Insecure: The Song From *That* Season 5 Premiere Breakup Has Me Deep in My Feelings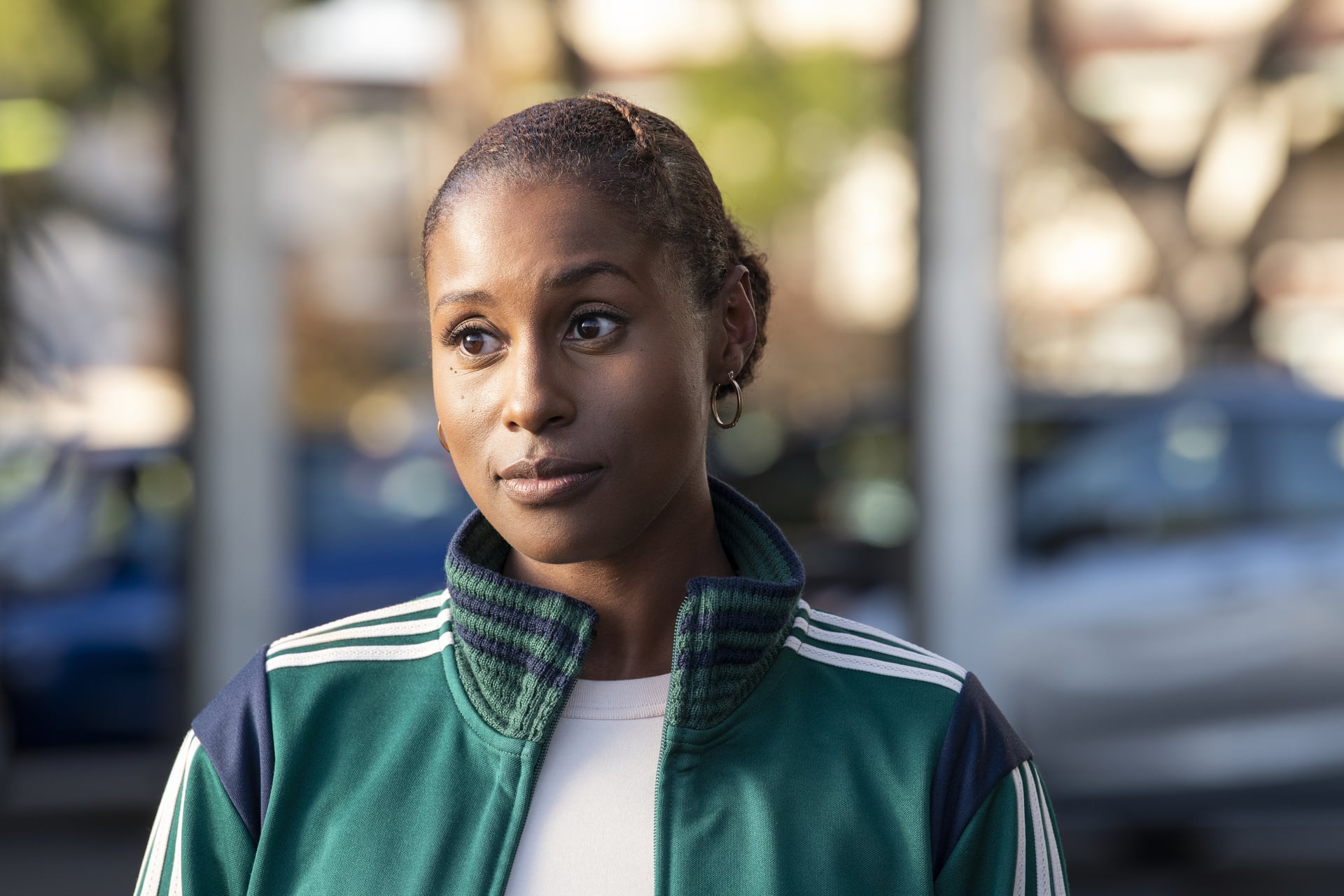 Image Source: HBO
Insecure's soundtrack never misses, consistently serving up songs that mirror the plot and spotlight an array of artists who are beyond worthy of the screen time. When it came time to select music for the HBO show's season five premiere, creator and star Issa Rae had a fittingly emotional choice hidden up her sleeve to accompany Issa Dee and Lawrence Walker's breakup. Just as the two part ways after an awkward car ride and mostly wordless exchange that terminates their tumultuous relationship, neo-soul rapper Nnena's soothing voice slowly fades in, repeatedly crooning the question: "Was this just for fun?" The opening lyrics make fans who ship the two characters sit back and reflect: was Issa and Lawrence's rekindled romance actually built to last, or was it "just for fun" all along?
A Nigerian American artist born in Cleveland, Nnena perfectly captured the complex emotions at play in the scene. The track continues, "You took too much time, I made up my mind / On my own love, all eyes on love." Paired with the mentions of "[jumping] in too fast" and "time lost," the lyrics echo Issa's desire to move ahead and focus on her own future without being held back by her past. Though their breakup is sad to witness, it is ultimately necessary to make way for the repair of Issa and Molly's friendship, and Nnena's "Fun" is the best song to leave viewers deep, deep in their feelings as the episode's ending credits roll.
The moody single was released on Oct. 21 by Rae's record label Raedio in tandem with Atlantic Records, marking Nnena's first time being included in a television-show soundtrack. Reflecting on the huge accomplishment, the rising artist wrote on Instagram, "This sh*t is overwhelming 🥲🥺 !!! I'm so happy you guys are f*cking with my new song!!!❤️ but bruuuuuuuuh I didn't not think Issa was gonna leave his ass that soon🙆🏾‍♀️ I'm still shook lol!!!" So am I, Nnena — so am I. Listen to the track again below, and be sure to follow Nnena on Instagram to stay in the loop on her future musical releases.