Fleishman Is in Trouble: Cast, Release Date, Trailer
Claire Danes and Jesse Eisenberg Play Divorced Parents in the "Fleishman Is in Trouble" Trailer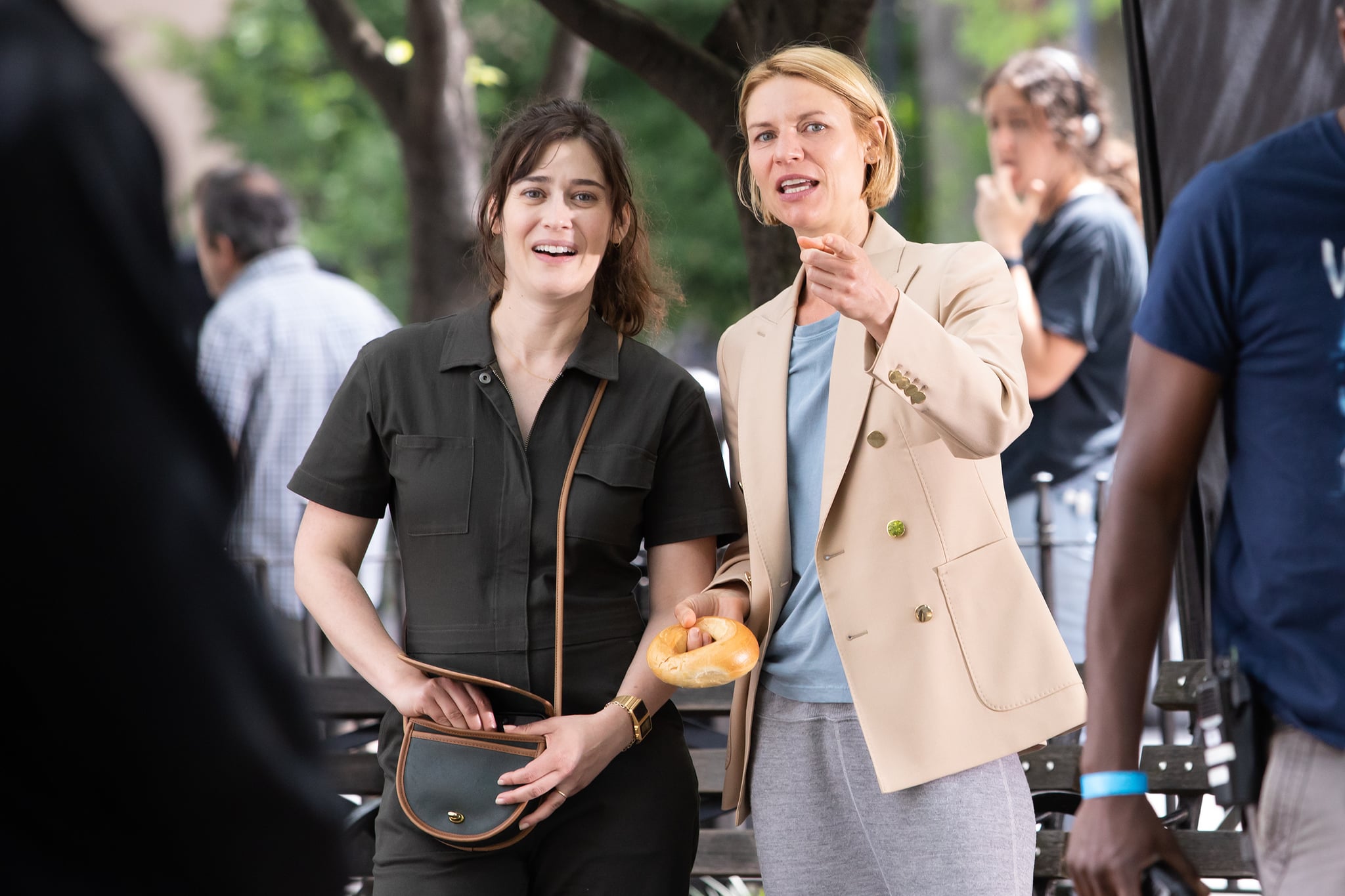 Image Source: Getty / MEGA
Adulthood is complicated in "Fleishman Is in Trouble." The new show, based on Taffy Brodesser-Akner's bestselling novel, is coming to Hulu this November. Starring Jesse Eisenberg, Claire Danes, Lizzy Caplan, and Adam Brody, the eight-episode series of the same name is part of the FX on Hulu partnership, and the first two episodes will be released Nov. 17, FX announced on Sept. 23. FX released the teaser trailer for the series on Oct. 6.
In "Fleishman Is in Trouble," Dr. Toby Fleishman (Eisenberg) is recently divorced from his ex-wife, Rachel (Danes), and trying to jump back into life as a single person. He's planning on spending his summer on dating apps, having fun, but then Rachel goes missing, leaving their two children behind. With no clues about where she went, Toby then tries to balance the summer with his kids, his dating life, and seeing his old friends Libby (Lizzy Caplan) and Seth (Brody), while at the same time trying to figure out where Rachel went and why their marriage fell apart.
The novel "Fleishman Is in Trouble" was released in 2019. It became a New York Times bestseller and made the National Book Award longlist. In 2019, Brodesser-Akner said on Kara Swisher's podcast "Recode Decode" that the book was inspired by her friends and their postdivorce forays into dating apps. "The thing that set me on fire about this was, when I turned 40, I'm 43 now, when I turned 40, the amount of people coming to me, friends whose weddings I had been to who said, 'I'm getting a divorce,' and I'd say, 'Oh, are you doing OK?'" she explained. "And they would show me their phones and they'd say, 'You'll never believe what's going on.'"
Read on for what we know about "Fleishman Is in Trouble" and to watch the trailer.
"Fleishman Is in Trouble" Trailer
"Fleishman Is in Trouble" Cast
In addition to Eisenberg, Danes, Caplan, and Brody, the series also stars Meara Mahoney Gross and Maxim Swinton as Hanna and Solly, the Fleishman kids. The cast also includes Christian Slater and Josh Radnor.
"Fleishman Is in Trouble" Release Date
The first two episodes of "Fleishman Is in Trouble" will be released Nov. 17. New episodes will air Thursdays after that.
"Fleishman Is in Trouble" Poster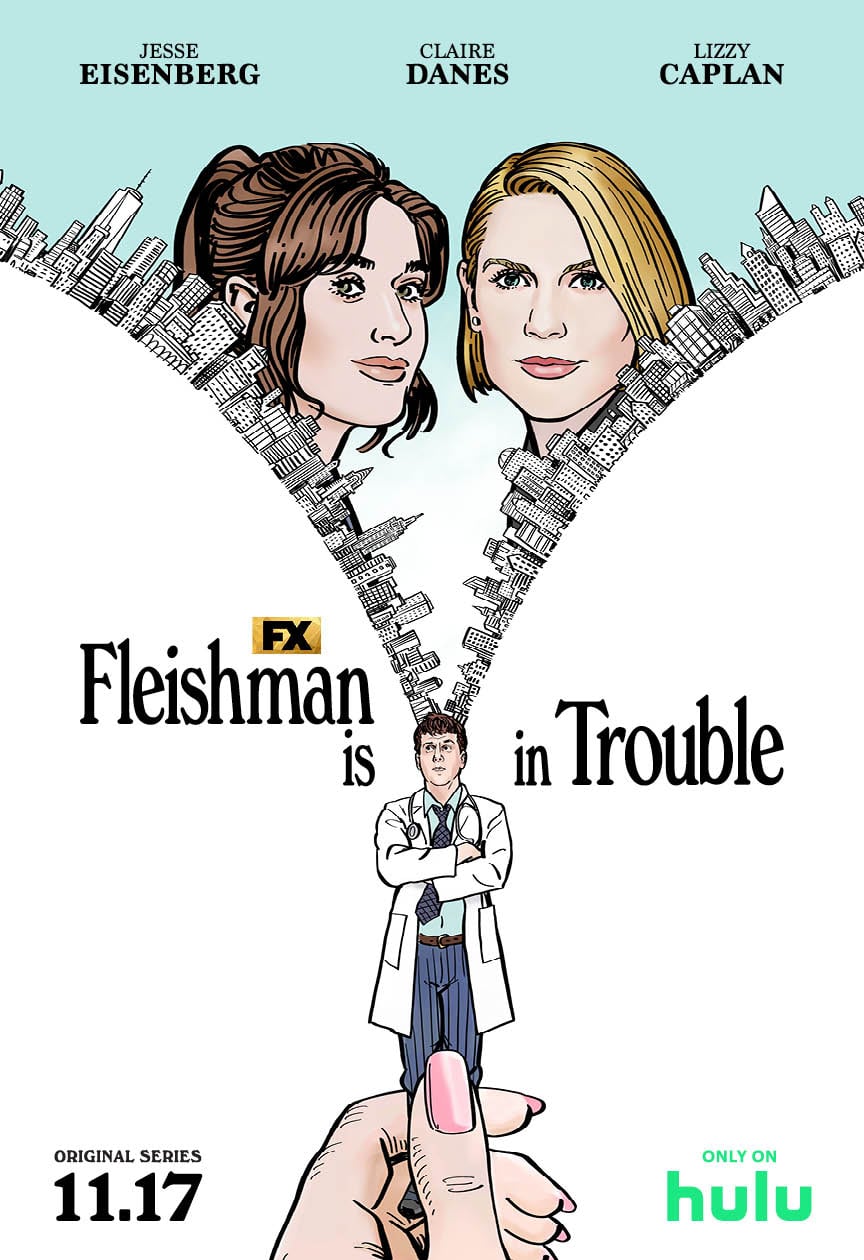 Image Source: FX