Confess, Fletch Movie: Trailer, Cast, Release Date
Jon Hamm and John Slattery Have a "Mad Men" Reunion in the "Confess, Fletch" Trailer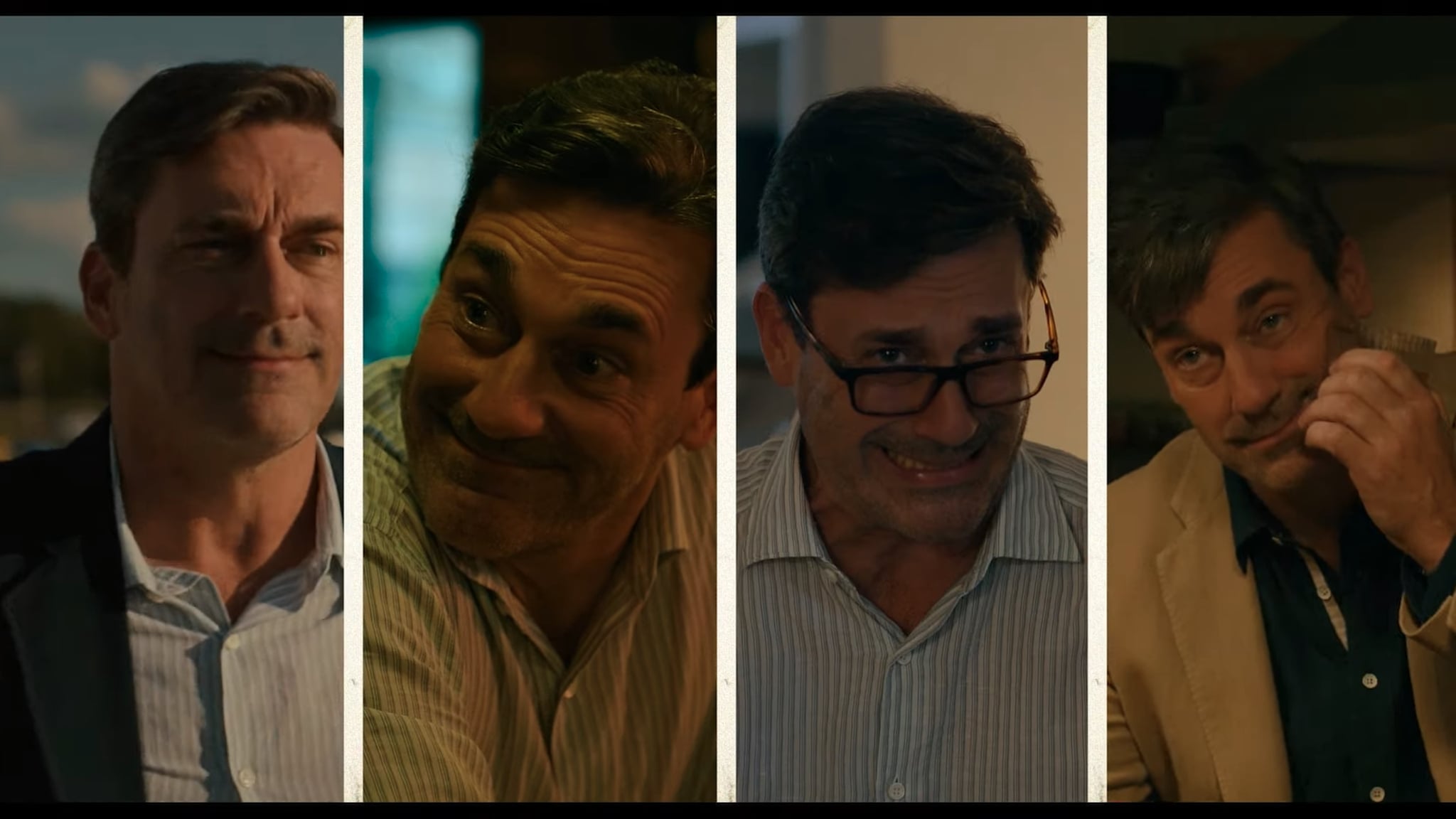 Jon Hamm is stepping into Irwin M. Fletcher's shoes for Miramax's new film "Confess, Fletch." The actor, 51, revives the titular character — who was created by author Gregory Mcdonald and was first portrayed by Chevy Chase in 1985's "Fletch" — in the trailer released on Aug. 26. The footage shows Hamm as a former investigative reporter living in Europe who is hired to solve a murder case and figure out who stole several million dollars' worth of art from a count's villa in Italy.
The film also serves as a "Mad Men" reunion between John Slattery and Hamm. "Come on, Fletch. Aren't you bored? I need you for a story," Slattery's character tells Fletch in the trailer.
According to the movie's synopsis, the tables are turned on Fletch when he becomes the prime suspect in the case. To prove his innocence, Fletch must find the culprit in a long list of suspects, "from the eccentric art dealer and a missing playboy to a crazy neighbor and Fletch's Italian girlfriend."
When the project was first announced in 2020, Hamm told The Hollywood Reporter that he respected Chase's portrayal of the character and had no intentions of imitating him. "The character in the book's a lot different than Chevy's portrayal, and so when Bill Block at Miramax came to me and said, 'You know, we own this and we think you'd be a good fit,' I agreed, but I don't want to imitate Chevy," Hamm said. "I'm not interested in that and I don't think anybody else would be. We already have that version, so maybe there's a way to get a version that's more true to life for the book, more intellectual and a little more live in its sensibility."
"Confess, Fletch" is directed by Greg Mottola and also stars Roy Wood Jr., Annie Mumolo, Ayden Mayeri, Lorenza Izzo, Kyle MacLachlan, and Marcia Gay Harden.
"Confess, Fletch" Trailer
"Confess, Fletch" Release Date
"Confess, Fletch" hits theaters and streaming on Sept. 16.
Image Source: YouTube user Paramount Movies