Ana de Armas Believes Marilyn Monroe Haunted "Blonde" Set
Ana de Armas Believes Marilyn Monroe Haunted the Set of "Blonde": "She Was With Us"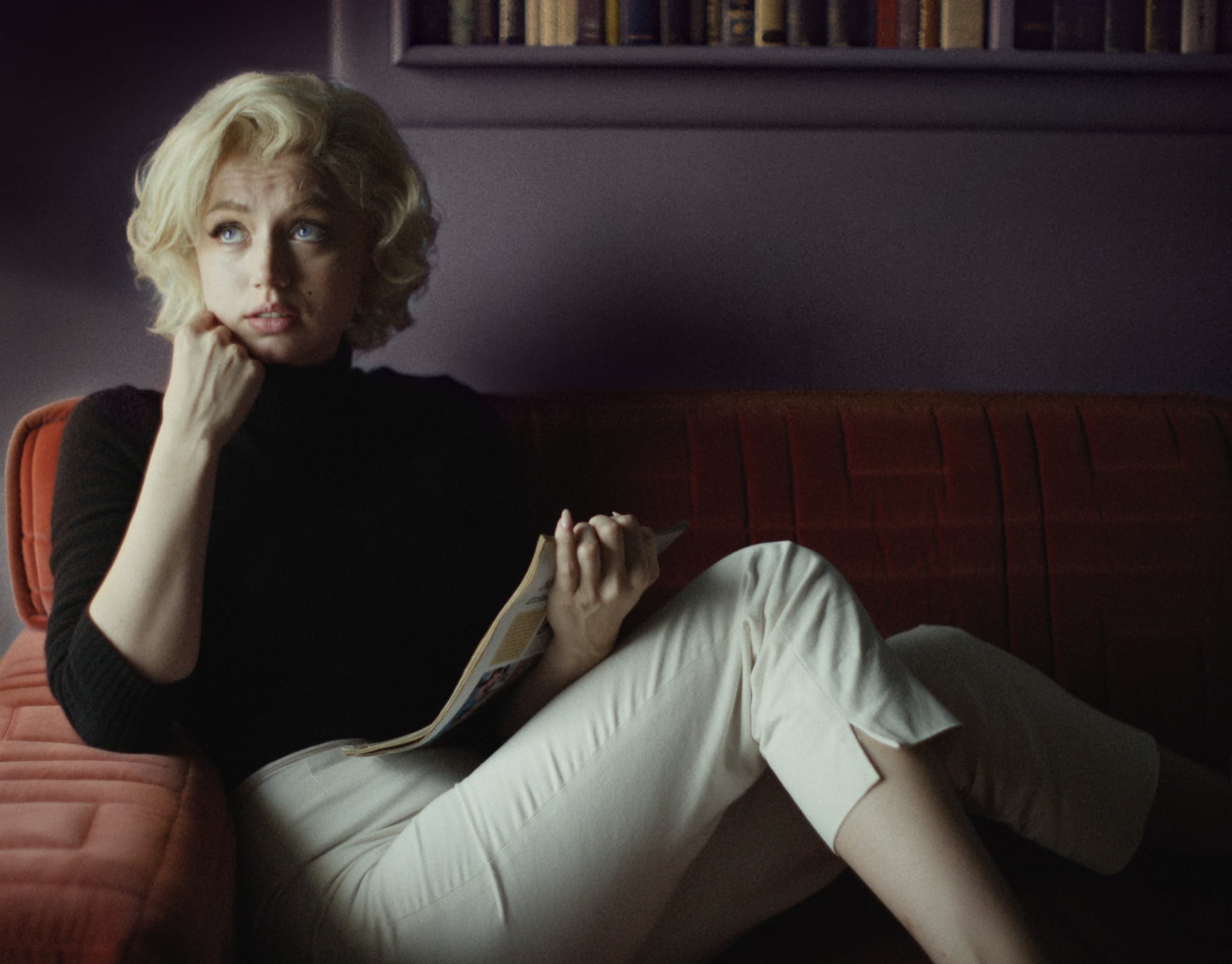 Marilyn Monroe made her feelings about the upcoming Netflix film "Blonde" known — at least she did according to the movie's star, Ana de Armas. In a Sept. 8 interview with Reuters at the Venice Film Festival, the actor said she believed the classic film star haunted the set of the movie. For the most part, de Armas felt like Monroe was radiating positive energy, but she said there were a few strange happenings, as well.
"I truly believe that she was very close to us. She was with us," de Armas said. "I think she was happy. She would also throw things off the wall sometimes and get mad if she didn't like something. Maybe this sounds very mystical, but it is true. We all felt it."
"Blonde," which is based on the book of the same name by Joyce Carol Oates, is set to explore some of the darkest moments in Monroe's life as she became one of Hollywood's biggest stars. Director Andrew Dominik used several significant locations from Monroe's past to film scenes in, and production on the film began on Aug. 4, the anniversary of the actor's death by overdose at the age of 36. Over the course of filming, scenes were shot in the apartment where Monroe lived with her mother, as well as the room where she died. For his part, Dominik said that at times filming the movie "felt like a séance."
Prior to taking on the role, de Armas didn't know much about Monroe beyond her star status. However, that all changed when she stepped into the actor's famous shoes. From there, she immersed herself in all things Monroe to create an authentic portrait of the woman beyond all the glitz and glam. "She was all I thought about, she was all I dreamt about, she was all I could talk about, she was with me and it was beautiful," the "Knives Out" star said, per Reuters.
"Blonde" will be available to stream Sept. 23 on Netflix.