Why Is Taylor Swift Being Sued For "Shake It Off"?
The Songwriters Behind Your Favorite TRL Group Are Suing Taylor Swift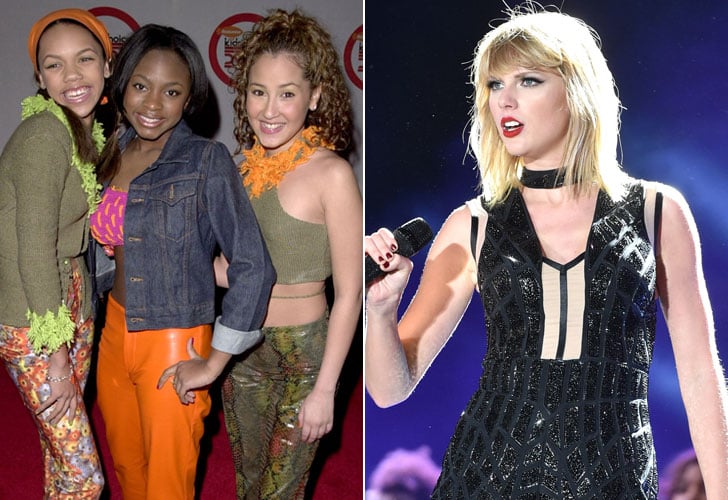 Image Source: Getty / SGranitz, John Shearer

Taylor Swift's "Shake It Off" might have heralded her big transition into pop music in 2014, but it's also landed her in some hot water. TMZ reports that the songwriters behind 2001 hit "Playas Gon' Play," recorded by early 2000s girl group 3LW (Adrienne Bailon, Kiely Williams, and Naturi Naughton), are suing Swift over the undeniably similar lyrics between the two. The songwriters in question, Sean Hall and Nathan Butler, claim the choruses are nearly exact, and they certainly have a point. Swift's "Shake It Off" merely takes 3LW's "the playas gon' play / Them haters gonna hate" and slightly tweaks it to, "'Cause the players gonna play, play, play, play, play / And the haters gonna hate, hate, hate, hate, hate."
According to Hall and Butler, their lyrics make up 20 percent of "Shake It Off." The duo are now seeking financial reparation for the success Swift saw with her song and are being represented by Gerard Fox Law and Julian Everly Shervington Wright. Swift's publicists are shaking the whole thing off, if you will, telling TMZ that the lawsuit is a "ridiculous claim and nothing more than a money grab. The law is simple and clear. They do not have a case." Listen to the two tracks below to decide for yourself!
"Playas Gon' Play"
"Shake It Off"