Are Alison and Emily Still Together in The Perfectionists?
PLL: The Perfectionists Gives a Heartbreaking Update on Emily and Alison's Relationship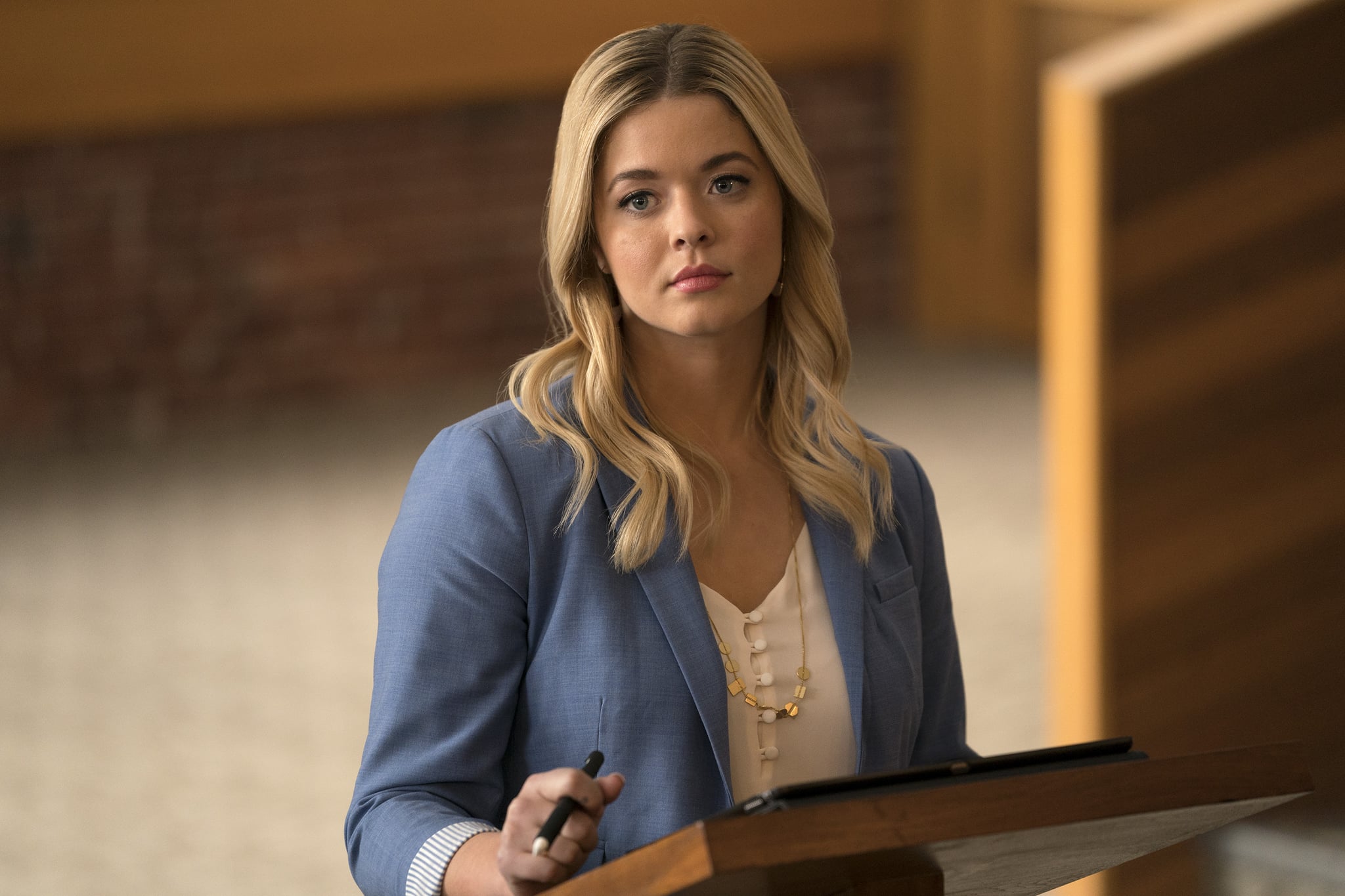 Freeform's Pretty Little Liars spinoff, The Perfectionists, is just as twisty and intriguing as its predecessor. With Alison DiLaurentis (Sasha Pieterse) and Mona Vanderwaal (Janel Parrish) back on board as faculty members at Beacon Heights University in Beacon Heights, OR, how could there not be drama, you know? And while the new characters — Ava Jalali (Sofia Carson), Caitlin Park-Lewis (Sydney Park), and Dylan Walker (Eli Brown) — provide plenty of fodder for new mysteries, the show has also answered what the rest of the original Pretty Little Liars are now, namely: are Alison and Emily (Shay Mitchell) still together? Well, it's complicated.
In the series premiere, it's clear that Spencer, Aria, and Hanna have all gone their separate ways. But in the Pretty Little Liars series finale, it seemed like Emily would stay put since she and Alison were engaged and embarking on a new and exciting journey of raising their twin daughters, Lily and Grace. Unfortunately, it seems trauma from Emily's past has caused a roadblock in their relationship.
Ali vaguely hints at their relationship status during a conversation with Mona (who arrives at her house earlier in the episode brandishing a giant knife, NBD), saying that although they aren't physically together, she's not completely abandoning hope for a future with her one true love.
"Emily loves me. She just can't get past the past," she explains. "We're happy, and then we're not. It all comes back to trust. But I'm not giving up."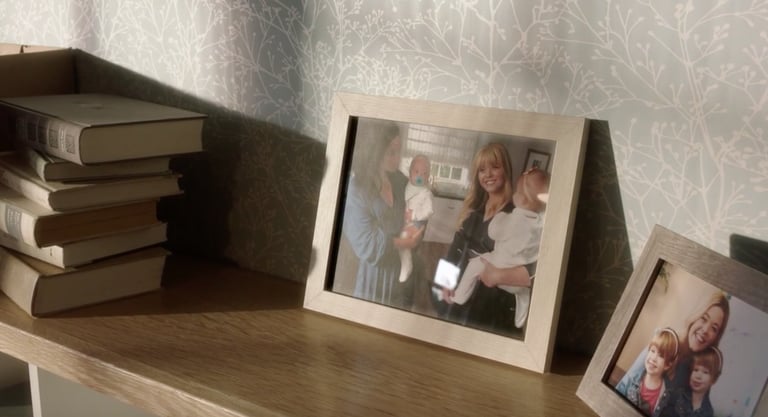 Despite Alison's previous comment, it seems like their past ends up being too much for Emily to handle as it's revealed during episode four that she has filed for a divorce. "I convinced myself that I came here with a clean slate, that I could prove to Emily that I could live a trustworthy life, maybe win her back," Alison tells Mona. "But I realize the truth is, it was just too hard to be there, close to her, knowing that we wouldn't be together." Toward the end of the episode, Alison finally comes to terms with this and, through tears, decides to sign her part of the divorce papers.
Needless to say, dedicated PLL fans were pretty heartbroken over the revelation, especially since Pieterse teased ahead of the premiere that Alison's goal is "to become a professor and then go back and teach at Hollis so she can be close to her family." The actress took to Twitter shortly after the episode to explain that even though Alison and Emily aren't together right now, "they'll always be connected and Ali will always be trying" to work things out. She even gave a little glimmer of hope as one fan tweeted, "Emison are forever, meant to be," and she replied, "Right?! Patience."