Zoë Kravitz Talks Channing Tatum Romance in New Interview
Zoë Kravitz Raves About "Wonderful Human" Channing Tatum: "He Makes Me Laugh"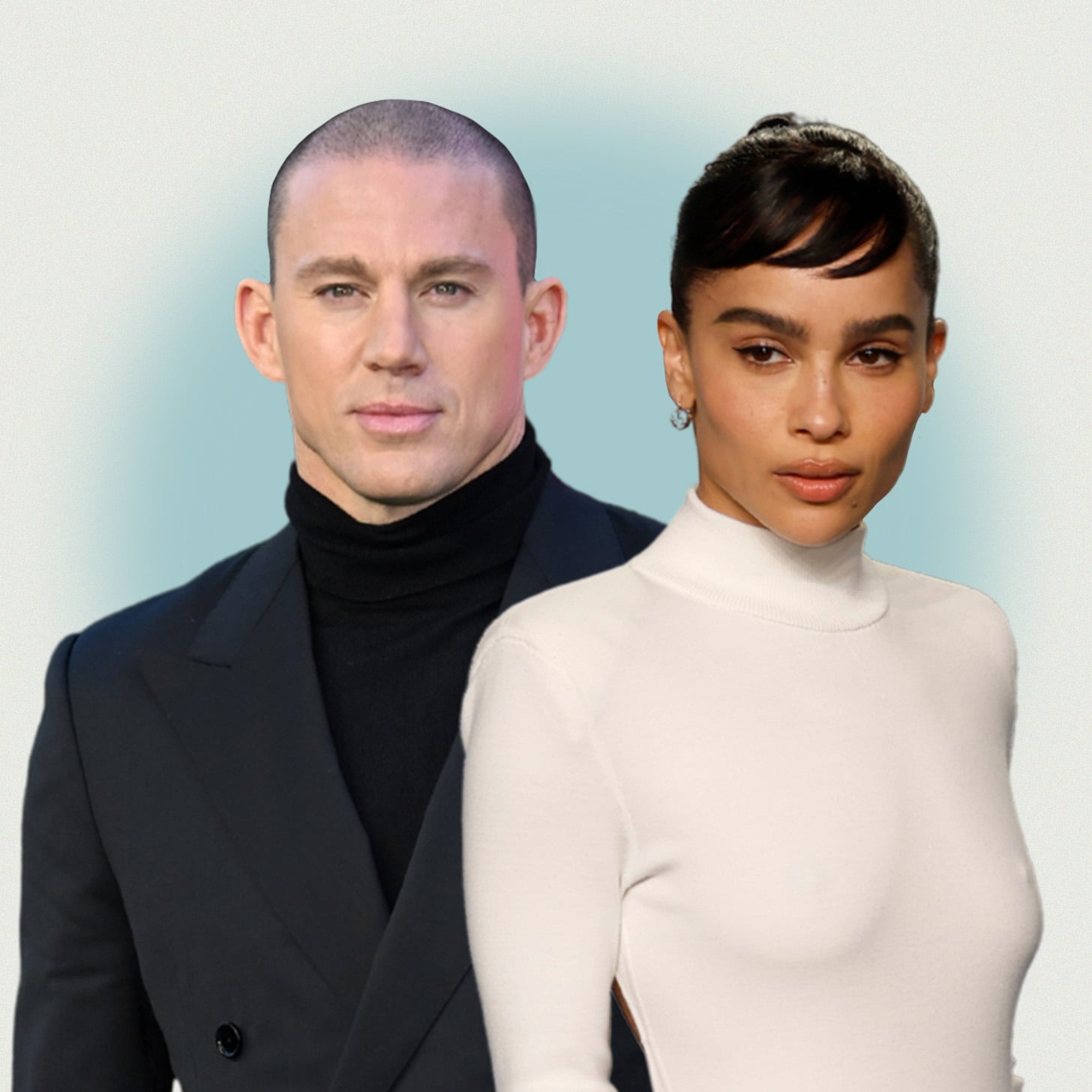 Zoë Kravitz is ready to discuss her romance with Channing Tatum. After mostly remaining tight-lipped about their relationship for the past year, she talked to The Wall Street Journal this past August about working with Tatum on her directorial debut, the forthcoming thriller film titled "Pussy Island."
When asked about her boyfriend, Kravitz responded, "Do I want to go into that? I guess what I'll say is when you make things with people it's a very sacred space, and when you're compatible with somebody creatively it often opens up other channels, because you're kind of sharing all of yourself." She added, "I'm really grateful that this movie has brought him into my life that way."
In "Pussy Island," Tatum portrays tech mogul Slater King, who invites a cocktail waitress (played by Naomi Ackie) to his mysterious private island, where ill-fated debauchery ensues. The role is quite the switch-up for the "Magic Mike" star, and that's precisely why Kravitz chose to cast him. "I wanted to find someone who hadn't played a dark character before, because I think that's exciting to watch someone who's mostly played boy next door, good guy, love interest, all of that," she said.
Plus, seeing as the movie centers on the treatment of women by men in lucrative industries, Kravitz knew he'd bring the perfect perspective to the mix. "I felt, even from afar, before I knew him, that he was a feminist and that he wasn't afraid of exploring that darkness, because he knows he's not that," she said. "That's why I was drawn to him and wanted to meet with him. And I was right."
Discussing her on-set style while filming "Pussy Island" in Mexico, Kravitz also alluded to her deep feelings for Tatum, even dropping the L word. "I'm wearing a necklace that my mom gave me and an earring that Channing gave me. I have a T-shirt from my dad," she said. "I've been wearing a lot of things that remind me of people who I love, because it's comforting."
Speaking with GQ in November, Kravitz revealed another gift from Tatum: a "mammoth emerald pinkie ring," which she wore for the interview. She raved, "He's just a wonderful human. He makes me laugh and we both really love art and talking about art and the exploration of why we do what we do. We love to watch a film and break it down and talk about it and challenge each other."
Kravitz also said Tatum was very supportive of her on the set of "Pussy Island," adding, "Whether it was making me tea or pouring me a drink or going to whip someone into shape or whatever — he really was my protector and it was really wonderful and sweet. I think if you can do something like that together, it's a good test. And we came out even stronger."
Kravitz and Tatum first sparked dating rumors in August 2021 when they were spotted riding a bike together through New York City. They also attended the 2021 Met Gala together and have been photographed holding hands on several other occasions. Earlier this year, Kravitz alluded to their romance by simply telling Elle magazine, "I'm happy," when asked about paparazzi pictures of her and Tatum. Meanwhile, Tatum has openly praised his girlfriend for the hard work she's putting into her directorial debut. In a recent interview with Entertainment Tonight, he gushed, "I'm in awe. She's doing better than I did on our first movie with 'Dog.' I mean, jeez, we barely survived, and she's just killing it."