Nia Long Addresses Ime Udoka's Alleged Affair
Nia Long Will "Continue to Focus on My Children" in the Wake of Ime Udoka's Cheating Allegations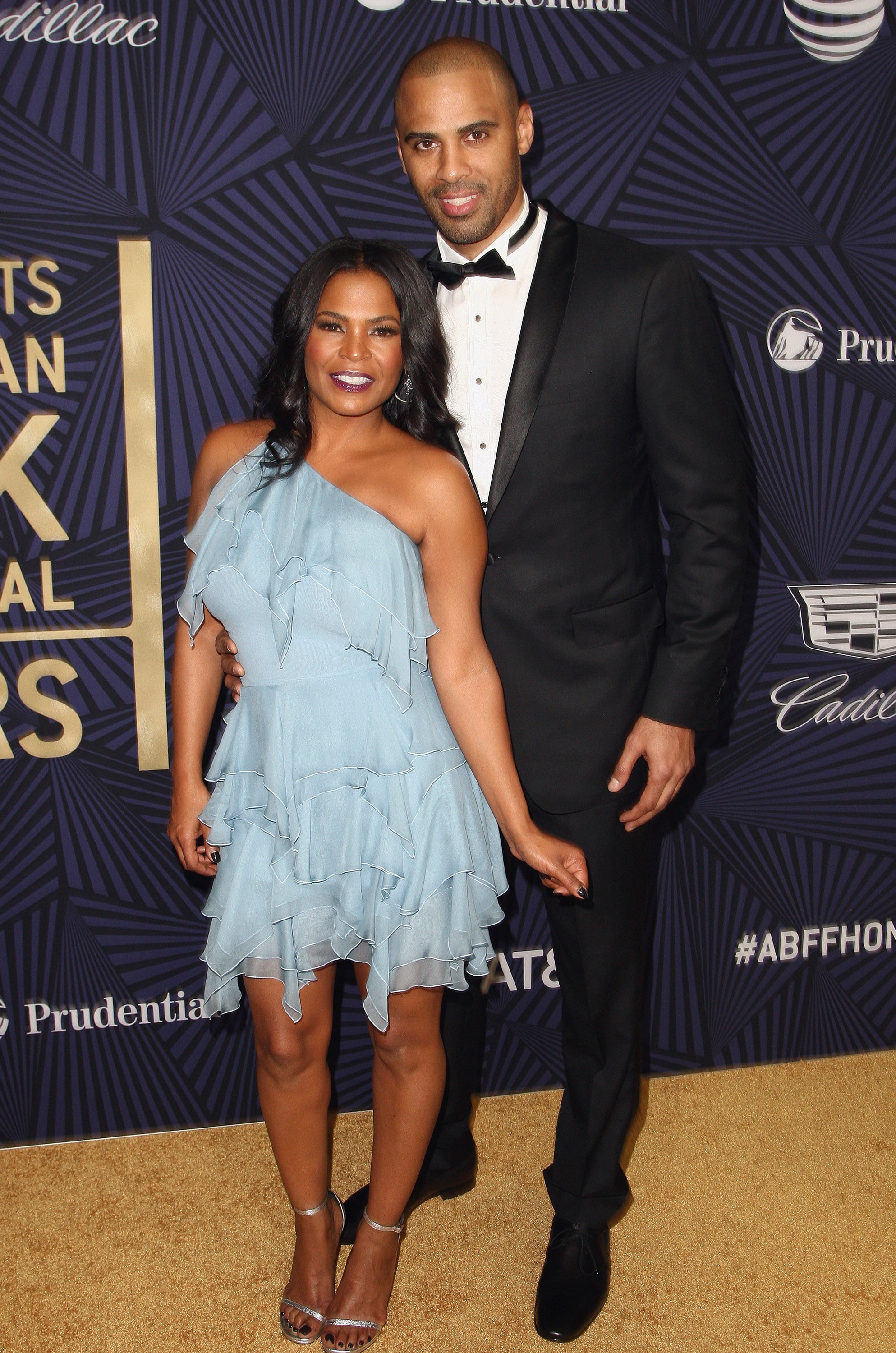 On Sept. 22, Ime Udoka was suspended from his position as head coach of the Boston Celtics, the team announced in a statement. The message cited "violations of team policies" as reasons for his departure, adding that "a decision about his future with the Celtics will be made at a later date." The day before, ESPN reported that Udoka allegedly had a "role in an intimate relationship with a female member of the franchise's staff."
Shortly after, Udoka — who is engaged to actor Nia Long — addressed the report in a statement provided to ESPN's Malika Andrews. "I want to apologize to our players, fans, the entire Celtics organization, and my family for letting them down," it read. "I am sorry for putting the team in this difficult situation, and I accept the team's decision. Out of respect for everyone involved, I will have no further comment."
POPSUGAR was not immediately able to contact a rep for Udoka, and while a rep for Long did not immediately respond to a request for comment, on Sept. 23, Long addressed the allegations in a statement provided to People. "The outpouring of love and support from family, friends and the community during this difficult time means so much to me," she said. "I ask that my privacy be respected as I process the recent events. Above all, I am a mother and will continue to focus on my children."
Long and Udoka are parents to son Kez Sunday Udoka, who was born in 2011. The actor, known for her roles in "Boyz N The Hood," "The Best Man," and "Friday," also shares a 21-year-old son named Massai Dorsey II with ex Massai Z. Dorsey. She and Udoka first met in 2010 and have been engaged since 2015.