Olivia Wilde Denies Leaving Jason Sudeikis For Harry Styles
Olivia Wilde Calls Rumor She Left Jason Sudeikis For Harry Styles "Complete Horsesh*t"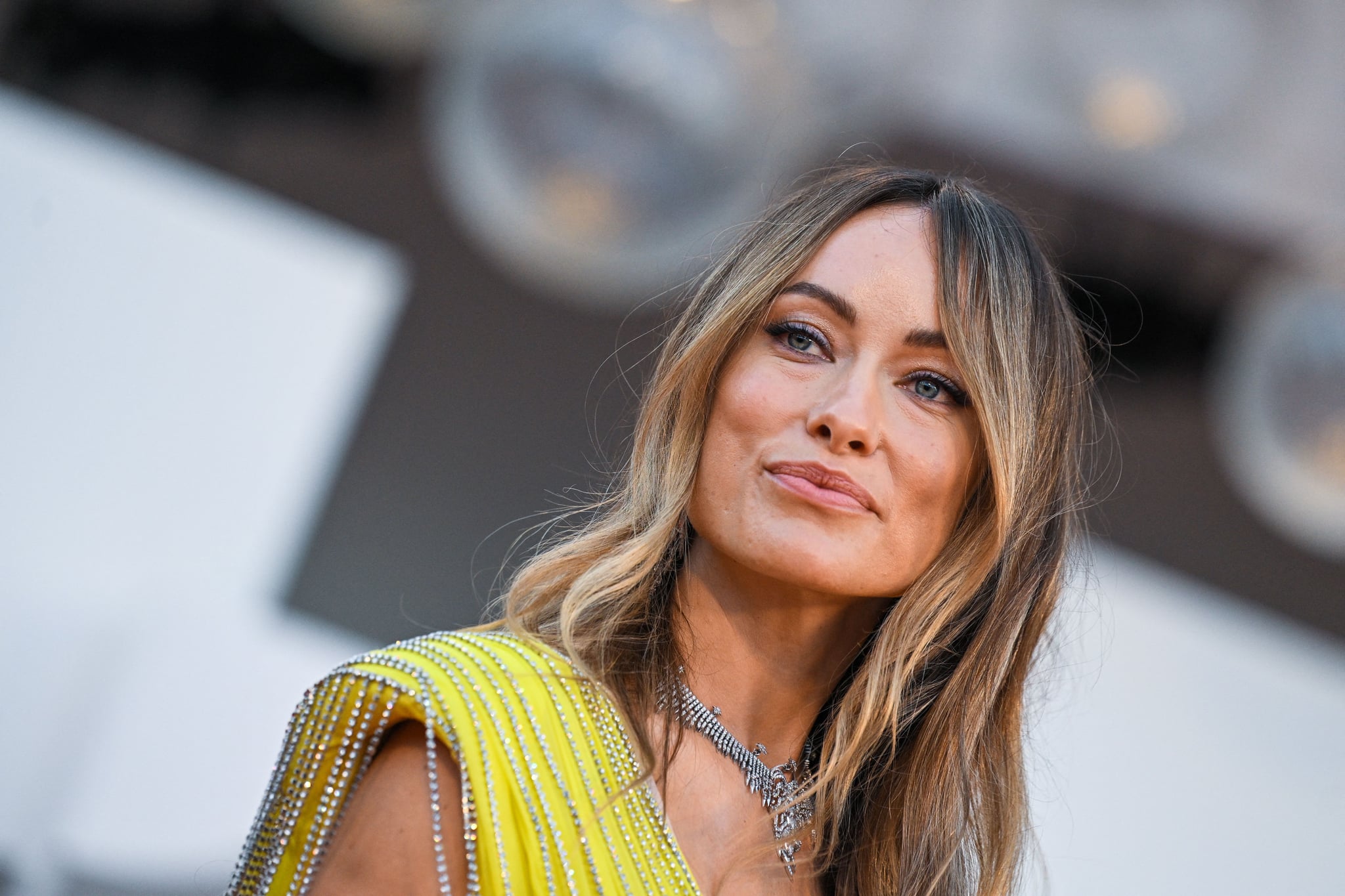 Olivia Wilde is shutting down more rumors on her "Don't Worry Darling" press run. For the past few weeks, the director has been embroiled in alleged disagreements with her film's leading lady, Florence Pugh, as well as Shia LaBeouf — who was previously cast in the movie before Wilde "fired" him. And in the midst of the off-camera chaos, Wilde has also had to defend her relationship with Harry Styles, which was rumored to have overlapped with her previous one with ex Jason Sudeikis.
"Our relationship was over long before I met Harry."
According to Sudeikis's interview with GQ in July 2021, he revealed that his and Wilde's split occurred just the year prior in November 2020 — which was also two months before the "Don't Worry Darling" director was seen holding hands with Styles at a friend's wedding. Despite what the alleged timeline suggests, Wilde denied rumors she and Sudeikis broke up so she could pursue her romance with her new beau.
"The complete horsesh*t idea that I left Jason for Harry is completely inaccurate," she told Vanity Fair in her October cover story. "Our relationship was over long before I met Harry. Like any relationship that ends, it doesn't end overnight. Unfortunately, Jason and I had a very bumpy road, and we officially dissolved the relationship towards the beginning of the pandemic. We were raising two kids during lockdown, so we co-parented through that time. Once it became clear that cohabitating was no longer beneficial for the children, it became the responsible thing to not, because we could be better parents as friends who live in different houses."
Vanity Fair reported that Wilde and Sudeikis's split was initially friendly, but recent developments that include a custody battle over their kids clearly caused tension. Per Deadline, Wilde was served with legal documents from Sudeikis during an onstage presentation at this year's CinemaCon, an incident that she previously told Variety was "really upsetting."
"I hated that this nastiness distracted from the work of so many different people and the studio that I was up there representing," she shared with the outlet. "To try to sabotage that was really vicious. But I had a job to do; I'm not easily distracted. . . . But, you know, sadly, it was not something that was entirely surprising to me. I mean, there's a reason I left that relationship."
In August, People reported that a judge granted Wilde's request to dismiss Sudeikis's custody petition, which he filed in October 2021 in hopes of parenting the former pair's children in New York versus California — where the case will now remain. Reps for Sudeikis did not respond to POPSUGAR's request for comment on the custody dispute.