Dove Cameron Discusses Her Sexuality in Gay Times Interview
Dove Cameron Opens Up About Coming Out as Queer and "Choosing to Love Myself"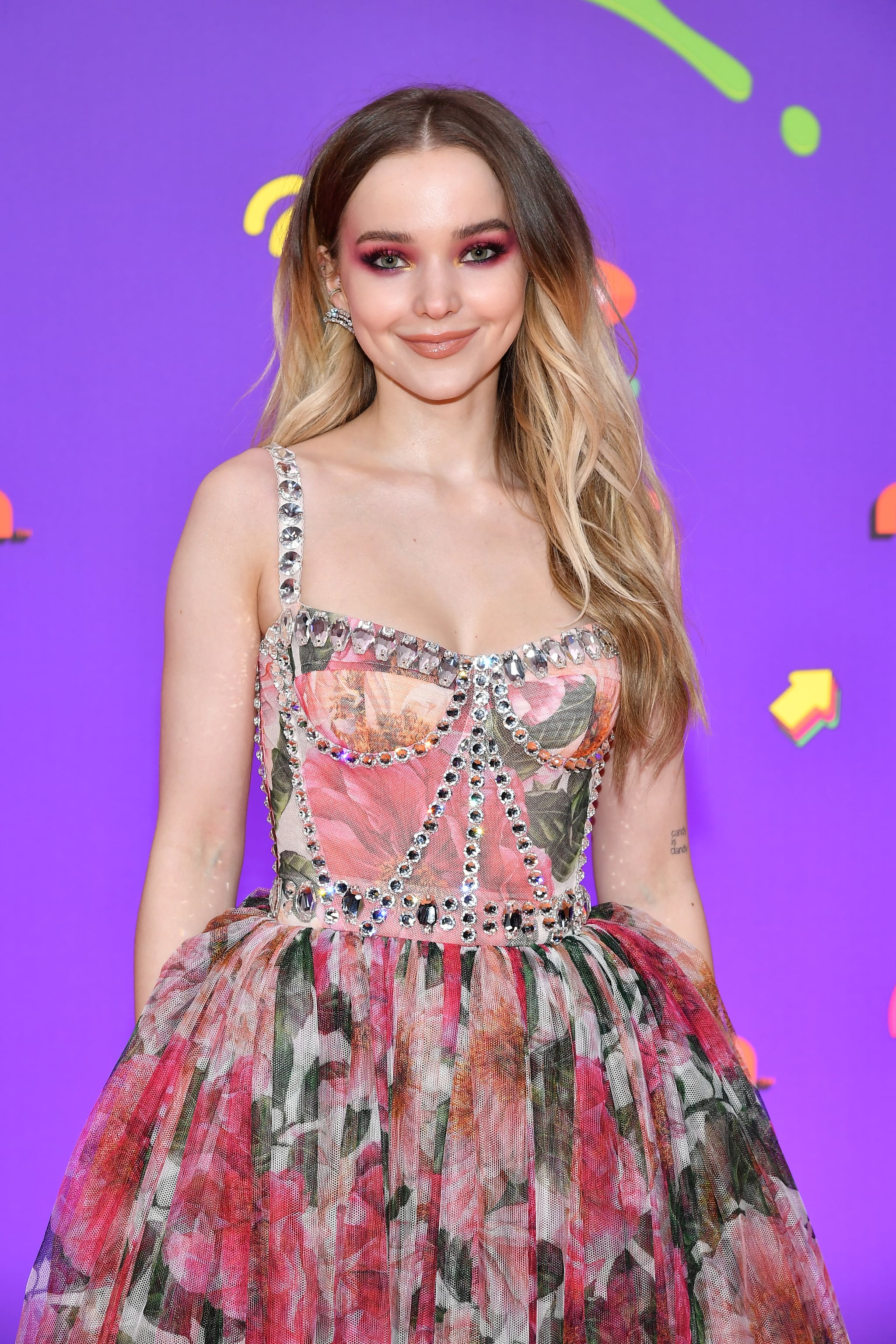 A few days ahead of Pride Month, Dove Cameron opened up about her decision to come out as queer and the importance of her relationship with her LGBTQ+ fans in a touching interview for the summer issue of the Gay Times. "I've hinted about my sexuality for years while being afraid to spell it out for everybody," Dove said, adding that she refuses to compromise her identity any longer. "I was never confused about who I was. [But] I felt like I wouldn't be accepted and I had this strange narrative that people wouldn't believe me."
After seeing her celebrity role models, including Ben Platt, Kristen Stewart, and Cara Delevingne, being their true, authentic selves, Dove questioned if she could do the same. "It felt like something that I could never talk about," she said. "I feel like the industry has changed a lot in terms of having room for people with platforms to be human and not to be picked apart. I was really nervous to come out, and one day, I dropped it because I was behaving like somebody who was out and I realized I wasn't."
"I'm choosing to love myself, to be who I am every day and not edit myself depending on the room that I'm in. I'm making no apologies for who I am."
Dove first opened up about her sexuality in an Instagram Live in August 2020. "I went on Instagram Live and said 'Guys, I really needed to explain something to you. Maybe I haven't said it, but I'm super queer. This is something I want to represent through my music because it's who I am,'" she recalled. "Ever since then, I've had such an unbelievable relationship with my fans and we have this very safe space that we've created."
In an interview with Refinery29 on July 13, Dove added, "I've never pretended to be anything that I wasn't. But through the public acknowledgment of my sexuality, I feel like I'm living my life more bare." On June 7, Dove spoke with Entertainment Tonight about how vulnerable she felt after coming out publicly since she has always been open about her sexuality in her private life. "There's a lot of emotion around my coming out that I didn't really anticipate. Because I've always been out in my private life," she said. "I'm usually the one wishing happy Pride Month and counting myself like an ally. So yeah, it's special. It's special."
Since coming out as queer, Dove hopes that living her life as her true self will inspire fans in similar situations to do the same. "I'm not a label person, but I would say that I am queer and that's probably my most accurate way to represent myself," she said. "With the process of coming out, it was about who I am as a whole rather than who I choose to date or sleep with. I'm choosing to love myself, to be who I am every day and not edit myself depending on the room that I'm in. I'm making no apologies for who I am."