Constance Wu Details Sexual Assault in Making a Scene Memoir
Constance Wu Says She Was Sexually Assaulted Early in Career: "I Wouldn't Change How I Reacted"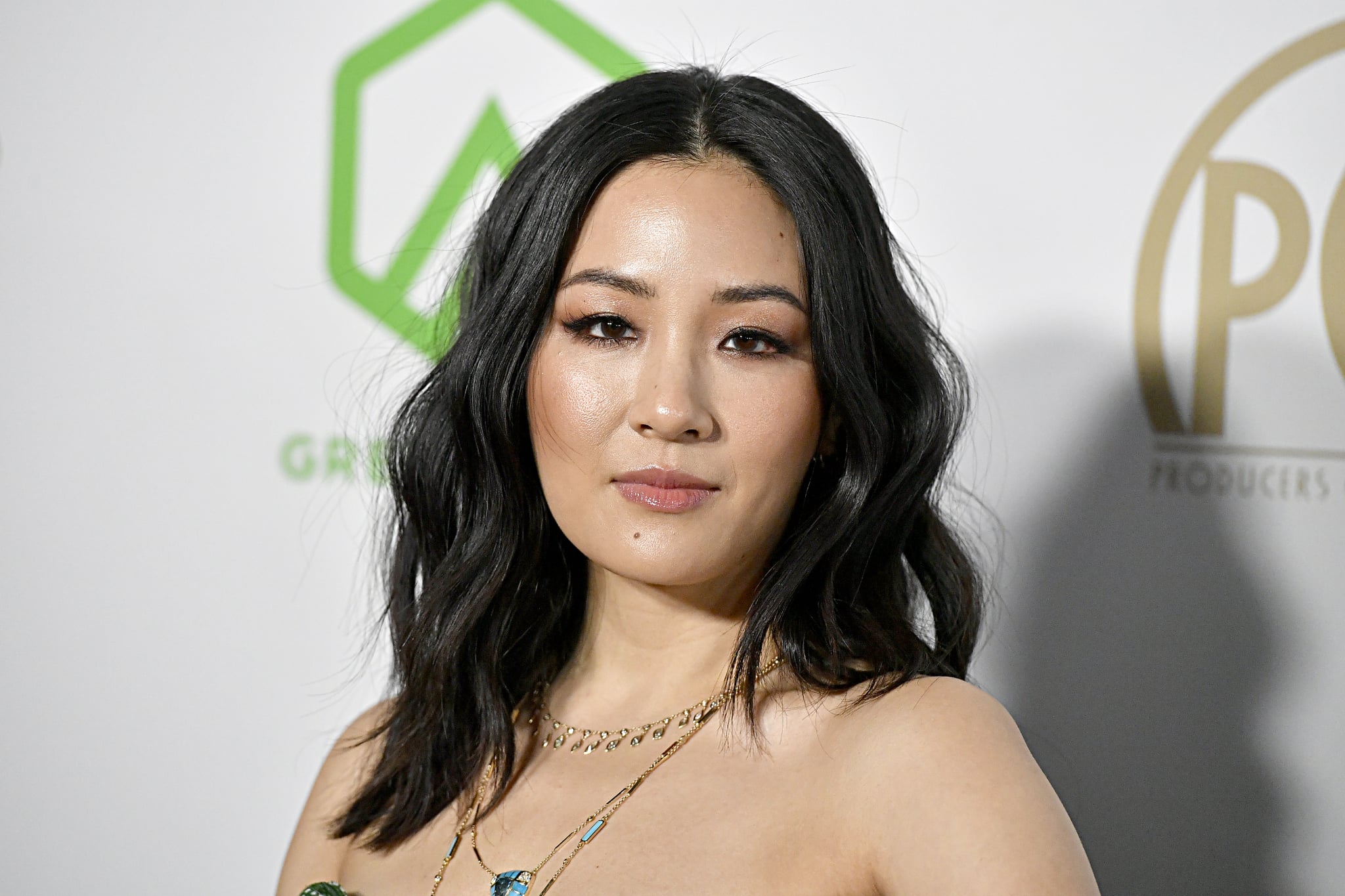 Constance Wu is ready to share her story. In an excerpt from her forthcoming memoir, "Making a Scene," published by Vanity Fair on Sept. 26, the 40-year-old actor opens up about being raped in her 20s and wonders why it took her so long to recognize the incident as what it was.
Wu recalls being allegedly assaulted by an "inspiring novelist," whom she named as Ty and had just started dating at the time. "For our second date, we had dinner at a restaurant near his place, and after dinner, he said he had a gift for me. Could I come upstairs so he could give it to me? I felt a twinge of warning in my gut, but I ignored it — he didn't look threatening or shady in any way, and if you had been there, you would have agreed," Wu writes, according to the excerpt.
After accepting his offer, the two began kissing and did some "fooling around," however, when Wu asked him to stop, Ty allegedly ignored her. "He took off his pants and started putting the condom on — an obvious signal for sex — which I did not want. So I said, 'Oh gosh, I'm sorry, I'm not ready to have sex with you,'" Wu recalls. She later writes, "He smiled at me again like I was a baby kitten, held me close, kissed me, gently moved my legs apart, and then he . . . did it anyway. I didn't fight back. I just . . . gave up."
In the Vanity Fair excerpt, Wu says she buried the incident and eventually "forgot it even happened." She writes in her book, "I dated other people, fell in love, went through heartbreak, moved across the country."
However, 10 years later, it all came back to her. "I was on a plane from Singapore, where I had finished filming 'Crazy Rich Asians.' I'd just woken up from a nap when the realization hit me like a flood. Ty raped me. He raped me, and I hadn't done anything about it."
She concludes in the excerpt: "Some people might say that I should have fought back against Ty. But if I could go back in time, I wouldn't change how I reacted that night. Because when I think about the girl I was back then, I understand what she was going through. She wasn't yet ready to bear the insults and derision that follow when women make scenes. And I wouldn't make her do something before she was ready."
In "Making a Scene," out Oct. 4, Wu also alleges that she experienced sexual harassment and intimidation from an unnamed producer during her time on "Fresh Off the Boat," per The Hollywood Reporter. She opened up about it at last week's Atlantic Festival in Washington DC, saying, "I did have a pretty traumatic experience my first couple years on that show and nobody knew about it because that show was historic for Asian Americans. It was the only show on network television in over 20 years to star Asian Americans and I did not want to sully the reputation of the one show we had representing us."
If you or someone you know would like to speak with someone who is trained to assist sexual assault survivors, please call the National Sexual Assault Hotline at 1-800-656-4673.