Selena Gomez's Taupe Nails For Fall
Selena Gomez's Taupe Nails Capture That Cozy Fall Feeling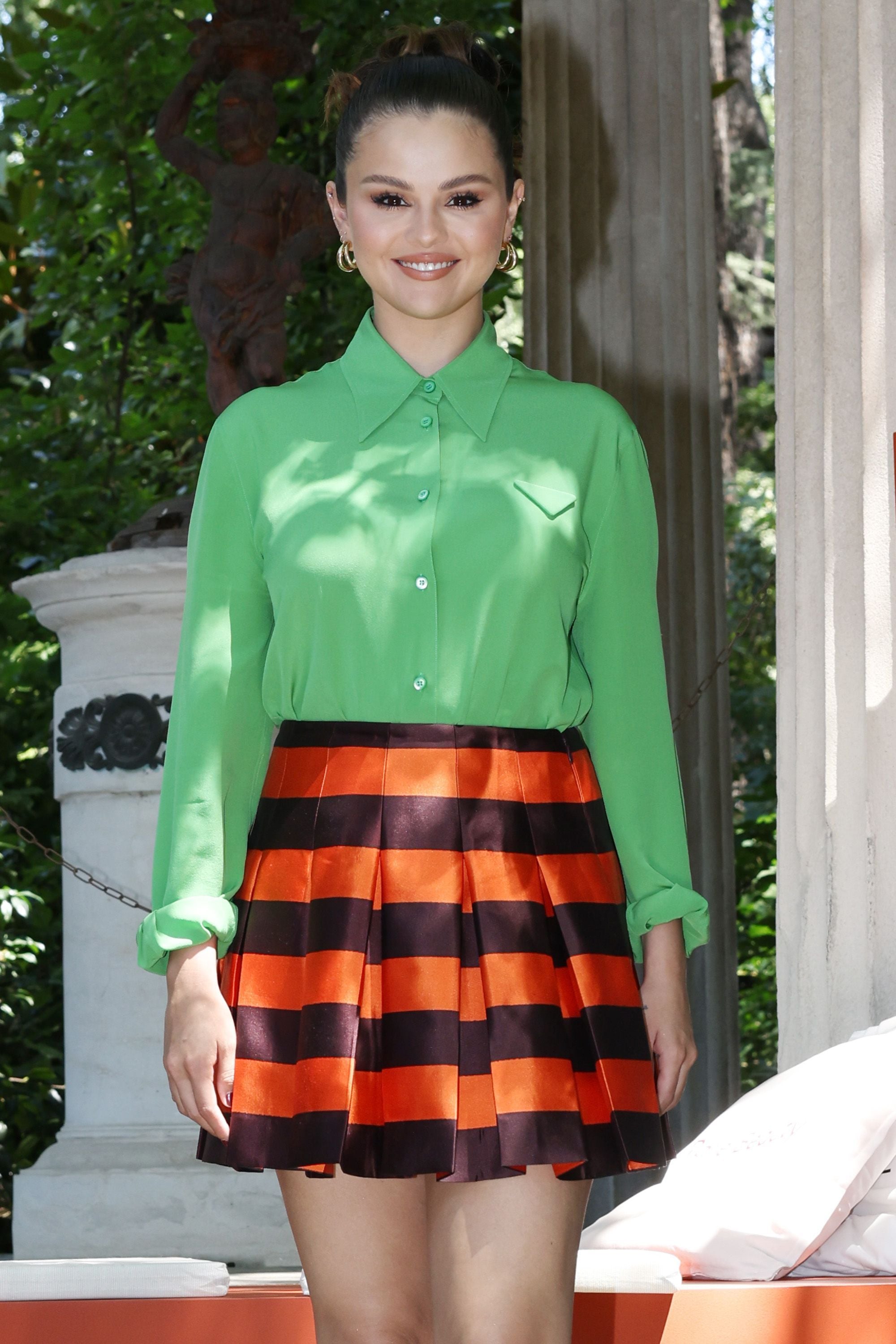 Image Source: Getty / Stefania D'Alessandro / Contributor
Selena Gomez is channeling fall with her latest manicure. The actor's go-to manicurist revealed her most recent nail look, and if this doesn't get you in the fall spirit, we don't know what will. Captioning the photo, "Taupe for fall @selenagomez 🤎💅🏼 #ManiMonday #nailsbytombachik," celebrity manicurist Tom Bachik painted Gomez's nails an earthy taupe color and filed them into a square shape for a simple manicure that perfectly complements the most popular tones of the season.
The look comes on the heels of the minimalist beauty trend currently sweeping Hollywood. Other celebrities like Bella Hadid and Jennifer Lopez have also been seen in simple, pared-back nail looks as of late. "[The pandemic] made us appreciate our natural features," Megan Lavallie, makeup artist and beauty content creator, previously told POPSUGAR. "That's what minimal makeup, hair, and nails is all about: it allows your unique features to shine." It was only a matter of time before more simple, understated nails reigned supreme once more.
Take a closer look at Gomez's nails below.