Meghan Markle and Mariah Carey Talk Hair on Archetypes
Meghan Markle and Mariah Carey Bond Over Hair on the Duchess's Latest Podcast Episode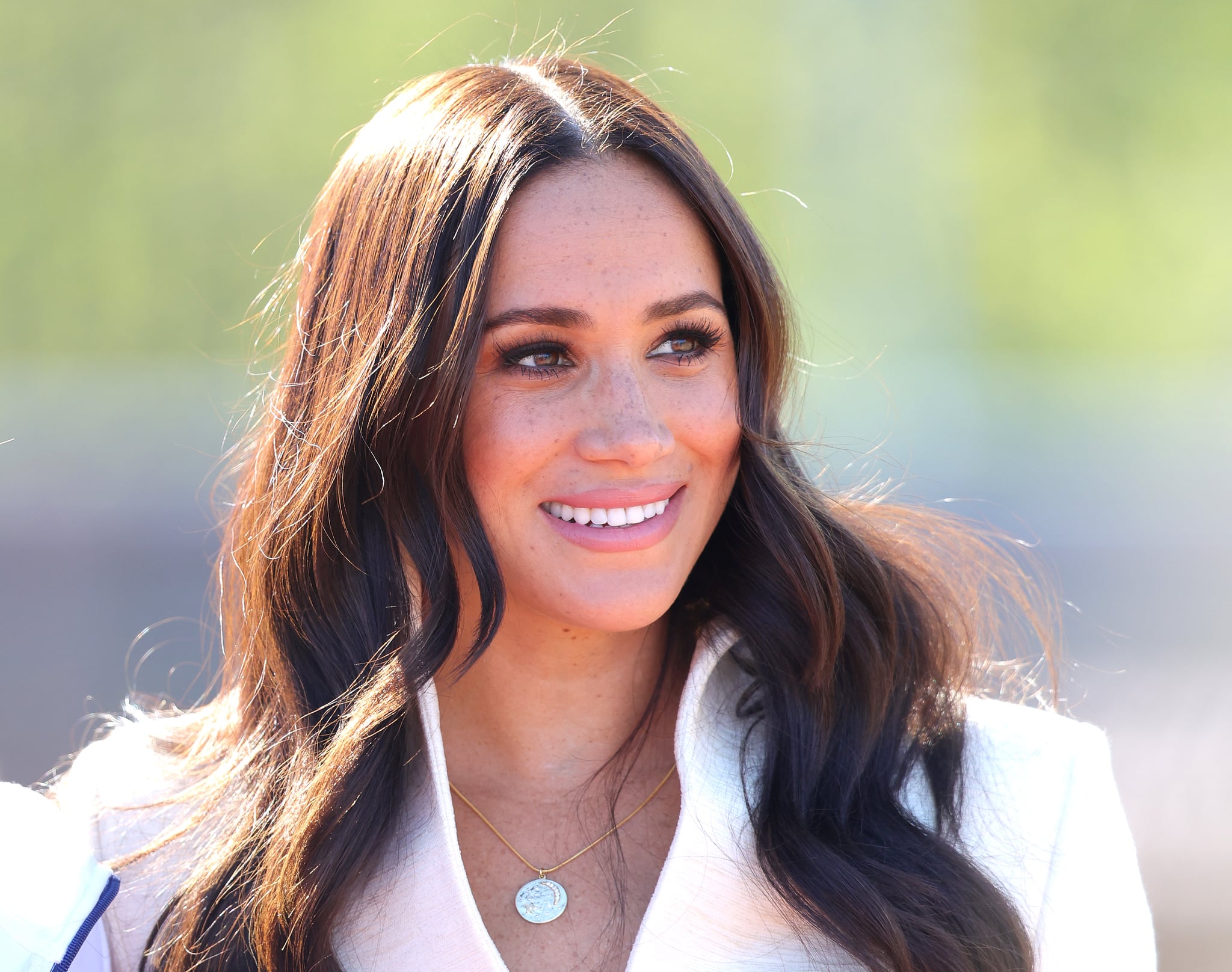 Meghan Markle's latest podcast guest on her new show "Archetypes" is none other than Mariah Carey. During the 46-minute episode titled "The Duality of Diva With Mariah Carey," the duo dissect what it means to be called a "diva." They cover everything from Carey's upbringing and music career to their individual experiences growing up as biracial women, but the conversation quickly turns to hair after Markle brings up Carey's 2009 "Dreamlover" music video.
Markle recalls Carey's curly-haired, girl-next-door vibe in that video, pointing out that it couldn't have been further from the diva persona that she was assigned in her career. According to Carey, there was a reason for that. "There was also this ambiguity about me racially that fed into that and those curls," Carey says in the interview. "Here's the thing: they didn't know how to do my hair because it was a white hairdresser that had never dealt with textured hair."
On the other hand, Carey explains, hairstylists with experience only doing textured hair would also have trouble styling her curls. "It would become too much product and too much, you know, weight." Markle immediately sympathizes, explaining it's a struggle she knows all too well: "Like shellacked. Yeah, I know."
When Markle recalls a couple of hair products from her childhood, like pink hair lotion and Murray's pomade, Carey can't contain her excitement. "I can't even believe you just said Murray's. Meghan Markle said Murray's," says the singer.
Continuing the conversation, Carey explains to Markle that her mom didn't know how to style her hair growing up, which was also something Markle related to. "My hair is so curly and it's so, so thick," Markle says. "I just remember as a child because my mom's Black, and so my grandma Jeanette would do my hair. She'd go, 'Just hold on to the sink.' And I would grip my little hands on both sides. You have no luxury of being tender-headed."
After that brief interjection, Markle brings them back to the topic of divas, but they "could have talked about hair for much, much longer" — and something tells us fans would have been eager to listen.