Lori Harvey Is Launching a Skin-Care Brand Called SKN by LH
Lori Harvey's Michael B. Jordan-Approved Skin-Care Brand, Skn by LH, Finally Launched
As POPSUGAR editors, we independently select and write about stuff we love and think you'll like too. If you buy a product we have recommended, we may receive affiliate commission, which in turn supports our work.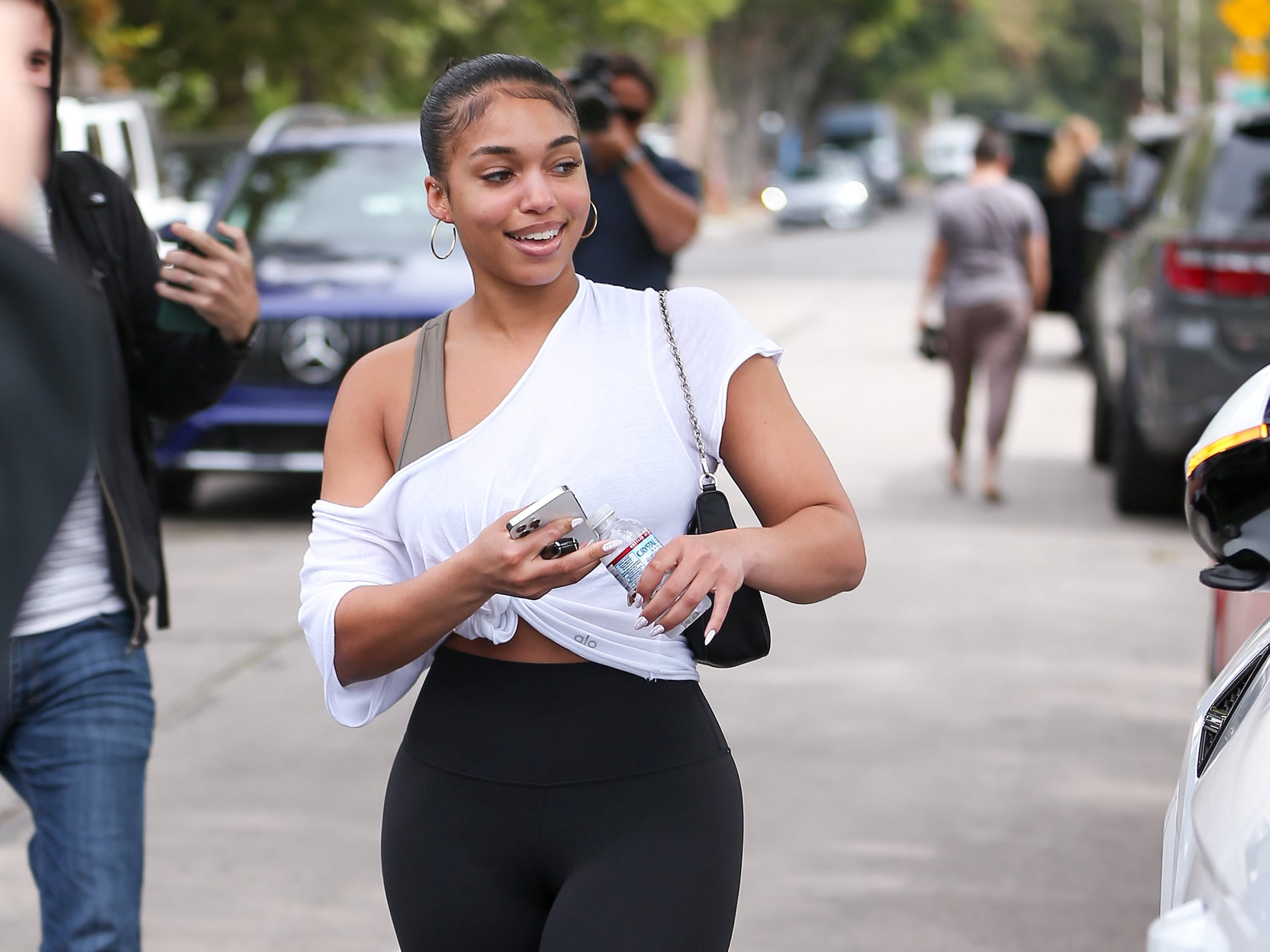 Lori Harvey is launching her own beauty brand called Skn by LH.
The new line, which comes out on Oct. 22, includes five products.
Harvey's skin-care products are priced between $35 and $50.
Update: Lori Harvey's brand-new beauty brand, Skn by LH, launched on Oct. 22. The skin-care brand hit the market with five debut products — cleanser, toner, serum, eye cream, and moisturizer — that are all a part of Harvey's daily beauty regimen.
"I personally tried every single round of products on my own skin, just to make sure that everything was the best possible quality that I could put out," Harvey said in a previous interview with POPSUGAR.
All of the products are priced between $35 and $50 and available at SKNByLH.com. The Goji Berry Cleanser ($38) is a rich, low-pH cleanser formulated with vitamin C; the White Tea Toner ($35) is a hydrating formula made with niacinamide, hyaluronic acid, and white tea extract; the Vitamin C Serum ($50) is a water-light formula for brightening skin; the Peptide Eye Complex ($45) is a targeted treatment formulated with peptides, vitamin C, and hyaluronic acid; and the Niacinamide Cream ($38) is a light moisturizer that contains vitamin C, hyaluronic acid, and, of course, niacinamide. You can also get a deal by shopping the entire Lori's 5 Step System ($195).
Original post: Lori Harvey is turning her love of skin care into a business. On July 16, Harvey launched the official Instagram page for her brand "Skn by LH," which will offer products including cleansers, serums, moisturizers, and more. Oh, and did we mention her boyfriend, Michael B. Jordan, is her test model? You can thank Harvey for his recent glow.
"He tells me all the time that when he's on set, the makeup artists compliment his skin now," the 24-year-old model said of her boyfriend during a May Vogue video. In fact, Harvey's foray into skin care has actually influenced "all of the men" in her life, including her dad, Steve Harvey. "If you're wondering why his skin looks so good lately, it's because of me," she added.
Details about Harvey's brand launch are still under wraps, but this first step on social media gives us hope that we'll be able to shop soon. Jordan is certainly excited, as he shared Harvey's announcement post with a message: "I can't wait for the world to see your hard work come to life." We're anxiously awaiting the opportunity to try out the line for ourselves, but in the meantime, we'll bask in the love (and the glow) of Harvey and Jordan's relationship.