Harry Styles's Nail and Skin-Care Brand Pleasing Review
Someone Hand Me the Palazzo Pants — I Tried Every Color of Harry Styles's New Nail Polish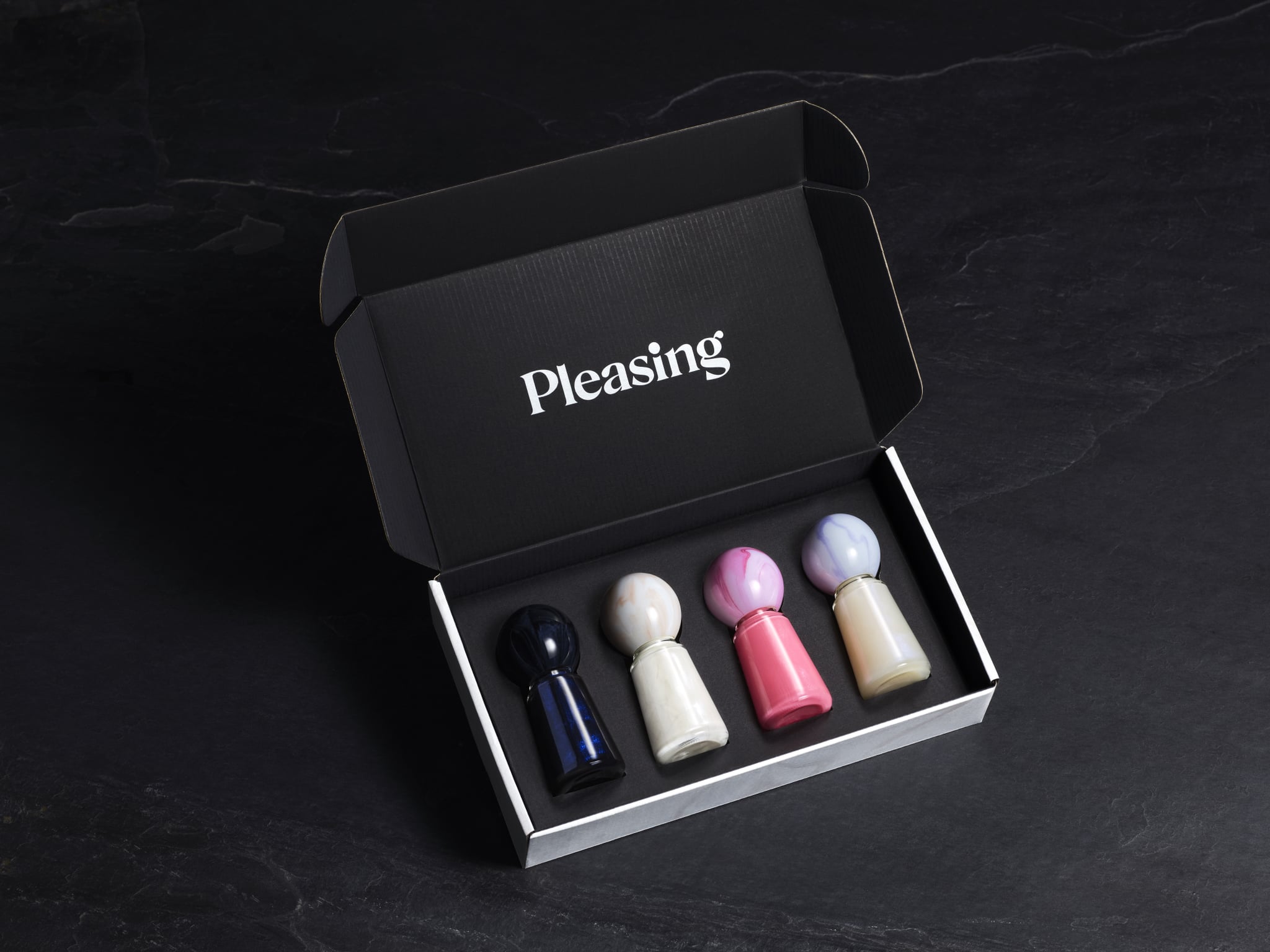 I've been in love with nail art pretty much since the moment I was put on this planet. I've also loved Harry Styles ever since I went to see One Direction as an obsessed teenager in 2010 at a tiny Oxford venue when the band didn't have a single original song. So you can imagine how much I lost my sh*t when I found out about Pleasing, Styles's new beauty brand.
Now, at this point, celebrity beauty brand fatigue is a thing. A-listers launching a line of their own skin-care products or eyeshadow is the 2021 equivalent of a celebrity fragrance. But Styles gives us absolutely zero fatigue with his new line of nail polishes and skin-care products.
Styles has been painting his nails for years and thanks to his nail tech Jenny Longworth, he's been experimenting with all kinds of nail art styles. He's dabbled with glitter, tried the skittles nail trend, and even experimented with some playful smiley faces.
As for the collection, Pleasing features four nail polish shades — Perfect Pearl (a iridescent white with a glossy finish), Pearly Tops (a clear pearlescent shade in a matte finish), Inky Pearl (a black shade with a subtle deep blue iridescence in a glossy finish), and Granny's Pink Pearls (a pearlescent pink with a glossy finish) — housed in beautiful, circular shaped bottles and marble-effect dome caps. The initial launch also includes the Pearlescent Illuminating Serum, a hydrating primer that gives skin a brightness and glow, and the Pleasing Pen, a dual-ended hydrating eye serum and matte lip oil.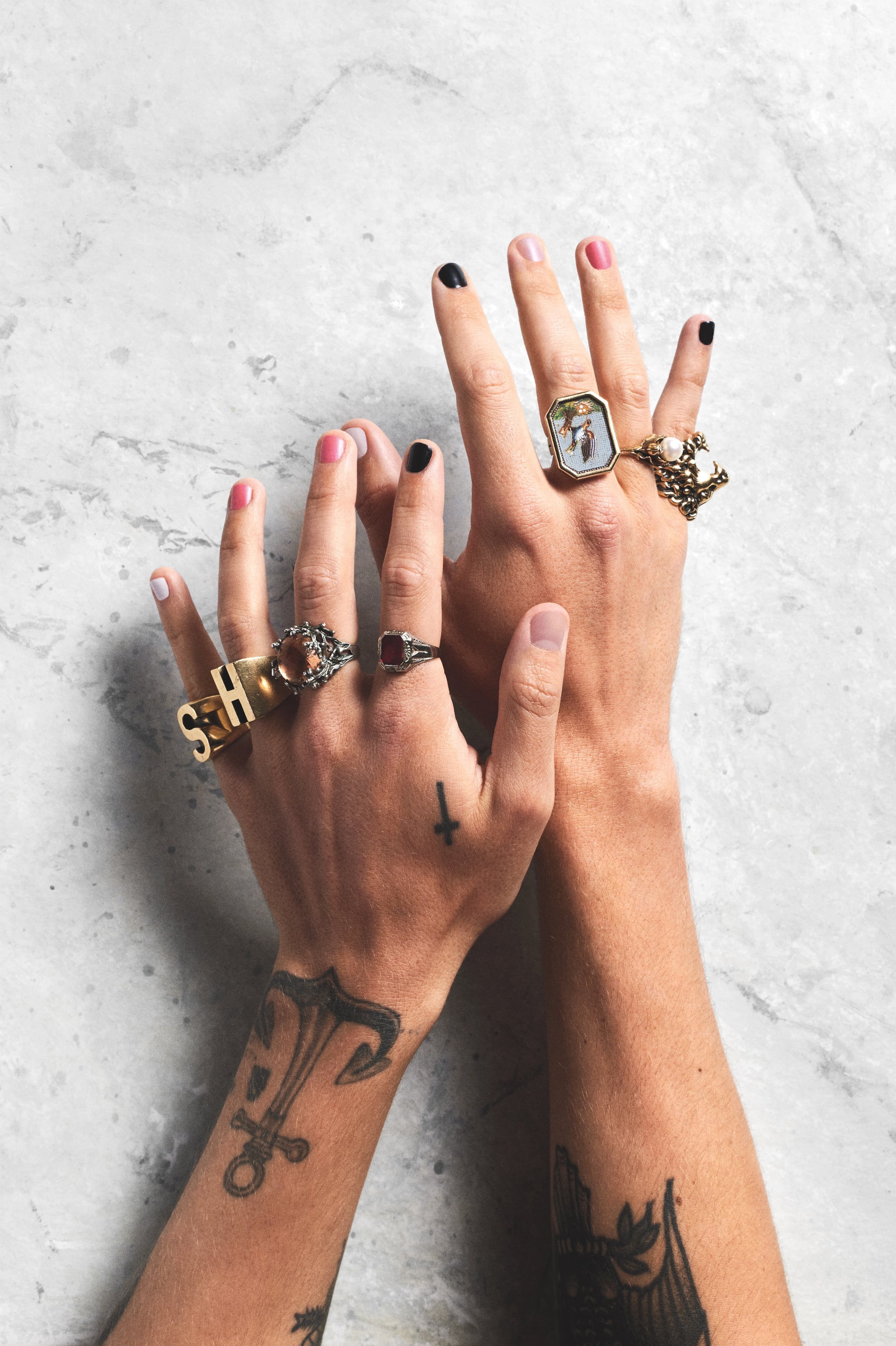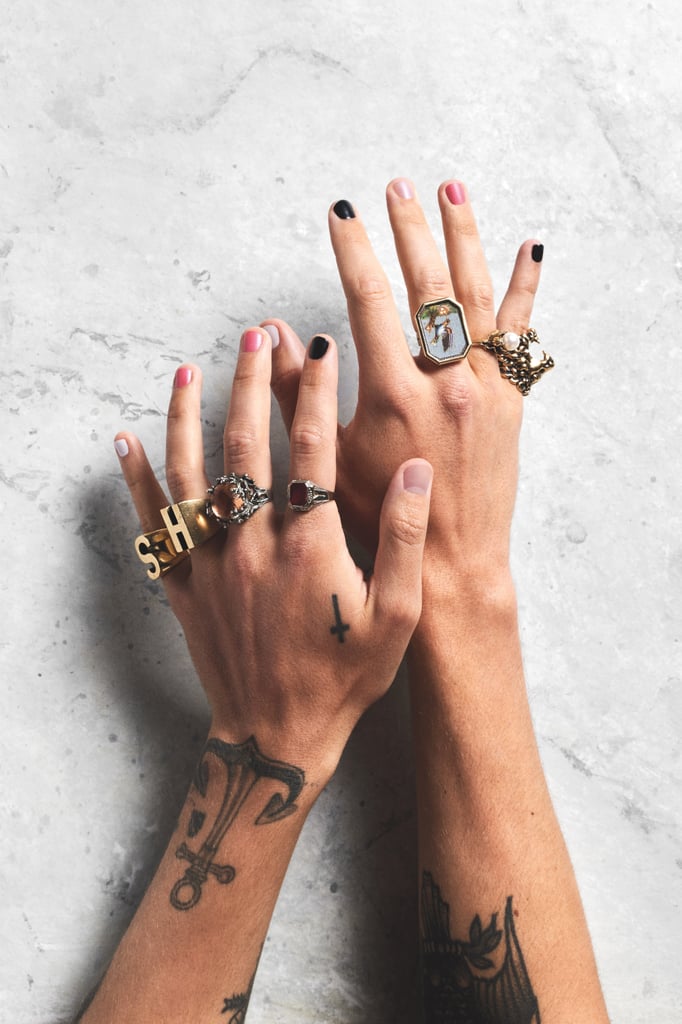 "I wanted to find a way to explore more ideas and have more opportunities to collaborate with people who were inspiring me; that's how Pleasing was born," Styles said in a press release. "Starting the brand with beauty felt exciting because creating great products is a unique way to make people feel good." The aim with Pleasing is that "by exploring the contradictions around and within us, we dispel the myth of a binary existence," which is something we can absolutely stand behind.
Get a closer look at the full Pleasing collection ahead. You can pre-order Pleasing now and general sale is from 29 Nov.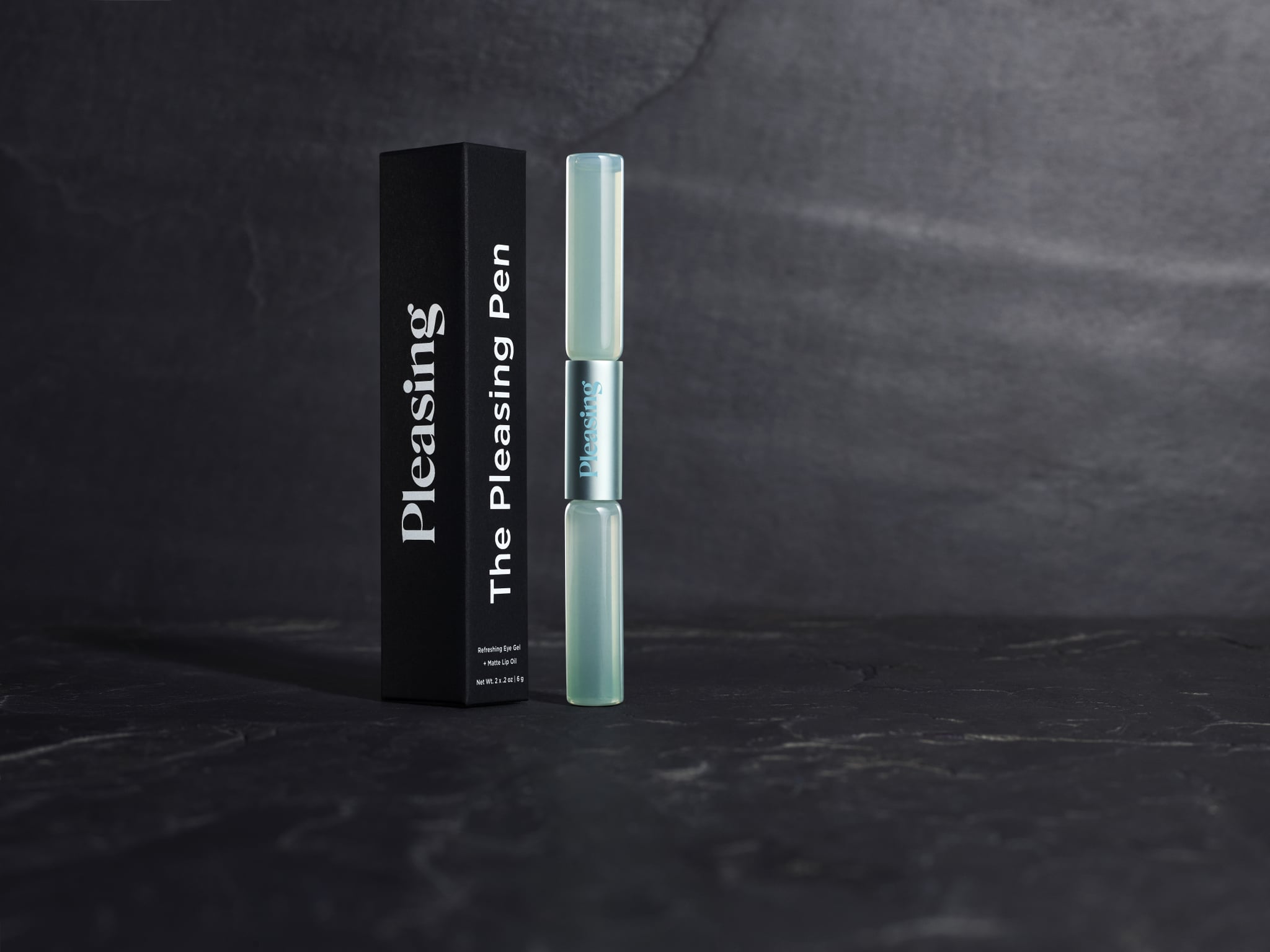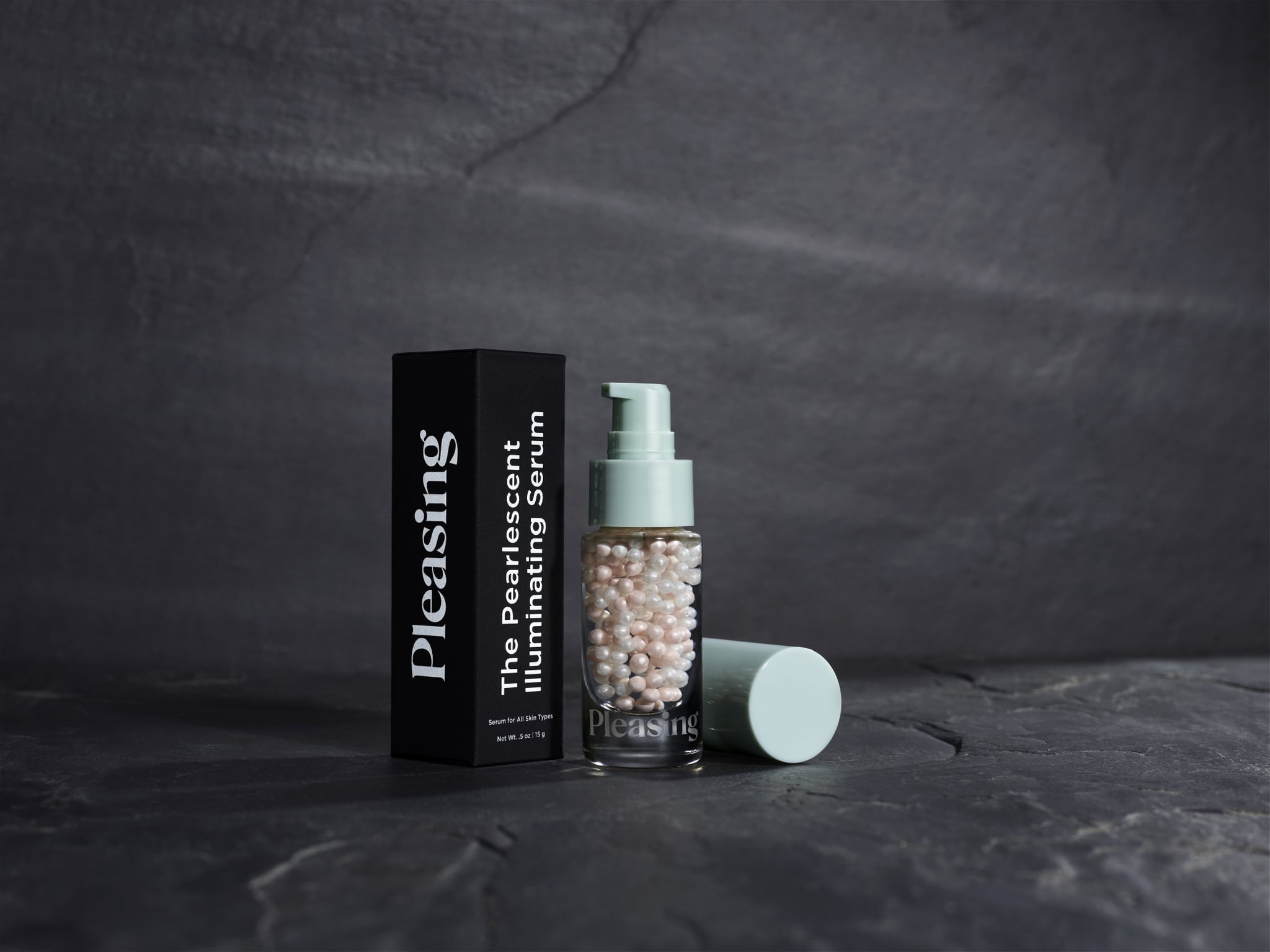 Image Source: Pleasing